Culture
Archive
Dealing with online trolls as much a part of sports as training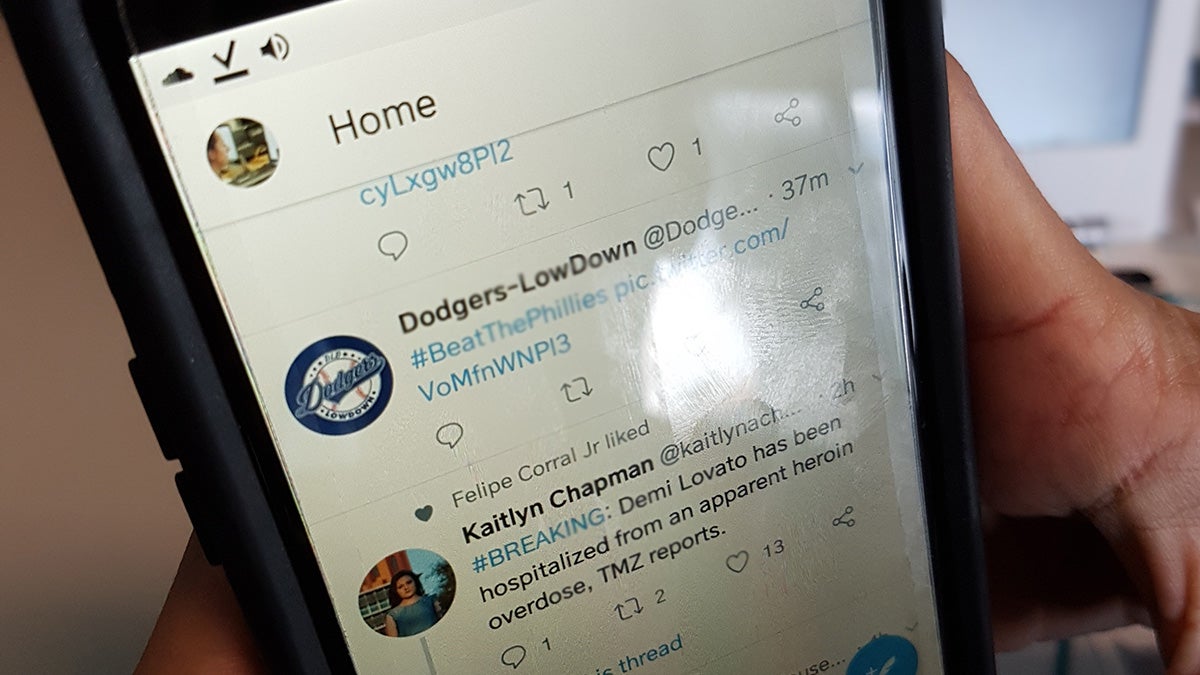 From having their athletic skills displayed on national TV to having their jerseys sold across the country, not to mention having their multimillion-dollar salaries, star sports figures achieve successes that can make it easy for some fans and followers to forget that athletes are regular people just like them. 
When screaming from the stands or at the television is not enough, some emotional sports fans take to social media to air their feelings about athletes who disappoint them. 

Fans may believe that their comments will get lost among thousands of others, but many athletes actually do scroll through social media like the rest of us. Even the biggest superstars find time to fight the  followers called "trolls" on social media.  Kevin Durant created burner Twitter accounts to respond to his critics. 
More recently, safety Jermaine Whitehead was released by the Cleveland Browns after he took to Twitter following a recent loss to respond to multiple people criticizing his efforts in the game. Whitehead threatened multiple people with violence, including threats to kill them. His comments were quickly condemned by the Browns before the NFL team subsequently released him.
 Tennis star Serena Williams is also all too familiar with the dark, disgusting side of the internet. Even as one of the most accomplished and dominant athletes in history, she has been attacked by strangers on the internet for that very reason. Because she has worked so hard to maintain her elite athletic physique in order to be so dominant, internet trolls have pushed a "conspiracy theory" that Williams was born a male. 
While Williams admits how difficult it has been to deal with that same slander throughout her career, she has maintained her professional image in her responses to such falsehoods. She says she realizes that the trolls will continue to talk as long as they are dissatisfied with their lives, so she simply has found a way to ignore the noise. She has not let it stop her from becoming one of the most legendary athletes in history. 
Online abuse and "trolling" are unfortunately a part of professional sports, but sports organizations and teams can take more responsibility and action in order to help their athletes. Researcher Daniel Kilvington details in his research how athletes in the English Premier League are given social media training through their respective clubs rather than through a league-wide training program. However, clubs reported various levels of training, and this segmented approach has been shown to cause confusion and a lack of consistency in what was expected of athletes.  
Criticism and verbal/online attacks are things that professional athletes must become accustomed to. Freedom of speech, unfortunately, still applies to most of the comments that fans make, no matter how insulting they may be, but many professional athletes seem to recognize the importance having of thick skin and using professionalism when dealing with even their harshest critics. 
Serena Williams made her own statement in addressing  the false internet rumors about her. 
Her response to her internet critics and conspiracy theorists came not in the form of a spoken quote but rather as a message written across her jacket the day she was interviewed by a Harper's Bazaar reporter:  
"Queen. Don't be afraid to rule like a king."
Marco Quezada is a senior sports journalism major at Arizona State University
Related Articles