Health
Hope Happens Here grows out of the heartbreak of suicide
Injuries suffered by student-athletes, whether immediately apparent or detected with the help of an MRI, are visible to medical professionals who prescribe a course of action to commence the healing process.
There are many student-athletes whose pain and suffering, however, cannot be seen and their condition can elude professional medical intervention that could result in a path to recovery. Such is the nature of mental illness, which can grip student-athletes to the point of noticeably poor performance in academics, athletics, and in the worst case, taking one's life.
The worst case served as motivation for Justin McKenzie and Danny Divis, now former Saint Michael's (Vt.) College students and hockey players, who launched an on-campus initiative designed to help fellow student-athletes find light amid the darkness in which they may be suffering.
The seeds for Hope Happens Here were planted when a high school friend of McKenzie's, Timothy Hamlett, took his life in May 2015. Hamlett was a member of the University of Pennsylvania's track team. The idea behind the campaign, launched shortly after Hamlett's death, was on "starting the conversation to help break the negative stigma that surrounds issues regarding mental health."
Though McKenzie and Divis graduated last year they remain active with the program, which has grown into a non-profit and continues to expand at Saint Michael's and beyond campus borders. Five other schools within the Northeast-10 Conference have formed chapters with at least one more soon to come on board. HHH has also established partnerships with other athletic teams such as Dartmouth women's ice hockey.
"A lot of our mental health concerns stem from our social experiences. If somebody said something negative about my performance, a teammate doesn't like me or it feels like the coach has praise for everybody but me, these feelings are socially based. Yet we try to withdraw and not handle it in a social way." - Alisia Tran, assistant professor in the Counseling and Counseling Psychology program at Arizona State University
"We oversee all the chapters, we work with them and we would like to get full conference engagement," said McKenzie, a software engineer at global financial services firm UBS in Manhattan, who digs into HHH related emails and other communications away from the office. "It is fun work and the growth has been tremendous. To think that we are here now in year three collaborating with other schools and to still be a part of it after college is really shocking. Sometimes I step back and think about how awesome and really rewarding it is."
Another thing that is awesome is the relationship between Saint Michael's and fellow conference member Le Moyne College. Student leaders at both institutions have collaborated on having an HHH awareness event at each athletic game between the two schools effective the 2018-19 school year whether it is at Saint Michael's or Syracuse, where Le Moyne College is located. It is an example of the strides HHH has taken.
"There is a lot of great energy and creativity coming from what (McKenzie and Divis) began here at Saint Michael's," said athletic director Chris Kenny, who noted their work behind HHH helped inspire "Rally Around Mental Health" at nearby University of Vermont. The idea behind that effort is to create an atmosphere where student-athletes can feel comfortable talking about depression, stress, eating disorders and the like.
With respect to identifying student-athletes who may be struggling with disorders, the athletic and counseling services departments at Saint Michael's are working to facilitate workshops that help coaches and staff be, as Kenny notes, "better equipped for recognizing signs, being open to difficult communication, and better prepared for how to respond when presented with student-athletes struggling with anxiety and depression."
"We don't expect our staff to have clinical answers," he said. "But we want to increase our understanding and knowledge of what resources are available and how to quickly and most effectively connect students in need with the necessary help and resources."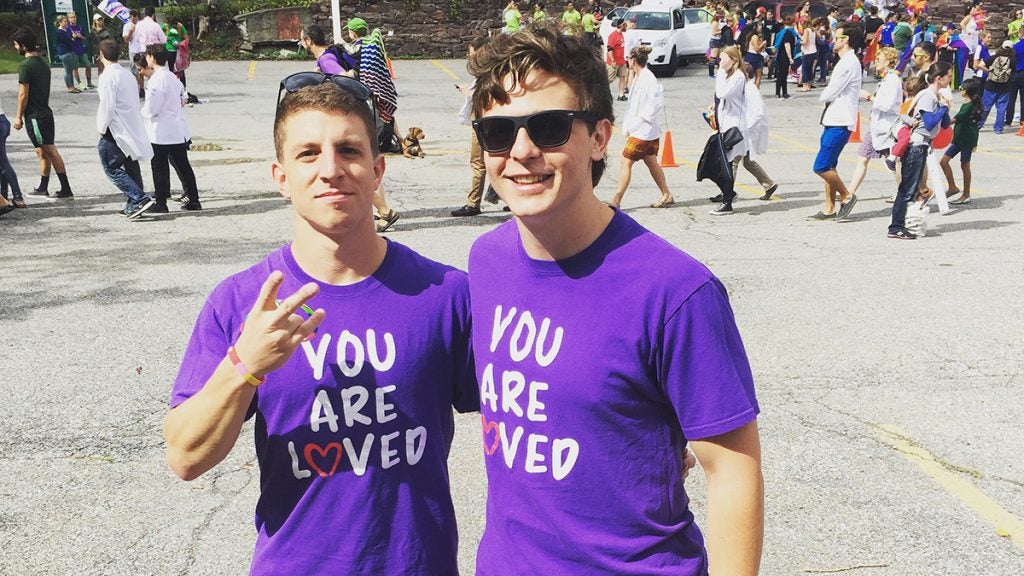 Enhancing understanding of available resources was among many things athletic department personnel at Washington State University were tasked with earlier this year. Three weeks after making his first career start at quarterback for the Cougars in the Holiday Bowl against Michigan State, 21-year-old Tyler Hilinski took his life.
Dr. Sunday Henry, Senior Associate Director of Athletics/Director of Athletic Medicine at WSU, noted that among the many actions that took place in the hours and days that followed was to have a physician and mental healthcare professional meet with every athletic team.
"We talked about the about the process of grieving, about self-care and what is important in these times," she said. "We provided them with resources both on campus and those internal to athletics to support them. We let them know how to access people such as myself and let them know that if they are having trouble they should talk to their athletic trainer or coach."
Encouraging dialog and identifying who can help is critical because of the tendency for student-athletes to keep things bottled up inside. This inability, or refusal, to speak about mental health can viewed as something of an irony because often it is social experience that triggers the symptoms.
"A lot of our mental health concerns stem from our social experiences," said Alisia Tran, who as assistant professor in the Counseling and Counseling Psychology program at Arizona State University has engaged in mental health discussions with the school's athletic administrators. "If somebody said something negative about my performance, a teammate doesn't like me or it feels like the coach has praise for everybody but me, these feelings are socially based. Yet we try to withdraw and not handle it in a social way."
That is common among student-athletes who are programmed from a young age to portray a strong exterior even when things are not going well.
"Ever since they were six or seven years old they have this fighter mentality," said Henry. "They are going to fight through whatever they need to fight through. Sometimes it's some sort of mental illness and they need to stop and address it."
Addressing it might be even more difficult for the upper-tier of college athletes who aspire to succeed professionally and be accorded the compensation that comes with being, for instance, a high draft pick in a given sport. Publicity resulting from one's mental health concerns could make an athlete less desirable in the eyes of professional teams and therefore have an effect of potential earnings.
"Some of the people that may be key decision makers such as coaches, general managers and team presidents may have some of their own biases and stigmas and may not take a young man or woman at a certain level if they don't know that they are going to be okay," said Dr. Lee Dorpfeld, Behavioral Health Coordinator, University of South Florida Sports Medicine. "But all of the professional leagues right now are providing more and more services because more and more players are coming forward saying they do have these problems."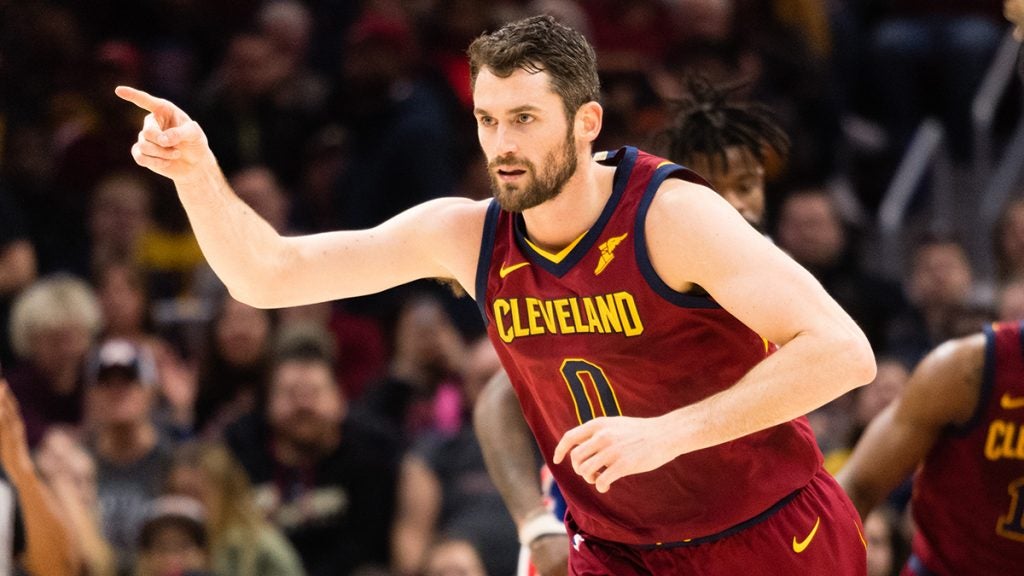 One of those who came forward was Kevin Love, who has a had successful decade of play in the NBA and has achieved what many college basketball players dream of. His recent first-hand account, "Everyone is Going Through Something," could resonate from the locker room right up to the board room.
The Cleveland Cavaliers' center sought help to get to the bottom of why he suffered a debilitating panic attack. Therapy sessions unlocked the door to understanding "how many issues come from places that you may not realize until you really look into them."
"(Love's disclosure) could have a snowball effect because the coaches that read it, the general managers that read it, the team owners that read it could react like, 'Wow, this guy is a top-level athlete who went through this and it didn't affect his game. So why should we worry about somebody else who might be going through the same thing,'" said McKenzie. "So, I think it was a huge break in the barrier (of talking about mental health)."
Continuing to break down barriers is something Henry would love to see, and to the point that discussing mental health becomes second nature.
"Getting to a place where addressing your mental health is no big deal and it is something we do like eating, drinking and sleeping," she said when asked where she would like to see the subject evolve. "If your mental health is not in the right spot it is like an ankle sprain or ACL in that you go take care of it and there is no issue with folks being open about it. I think that will take some time, but it would be a wonderful thing."
Tom Layberger  has spent more than 25 years as a writer, editor and web producer for various outlets, including the Versus network for whom he managed NHL and college football content
Related Articles
Stigma of mental health issues a barrier to treatment for athletes
Related