Health
Leagues being pushed to allow medical marijuana use for pain management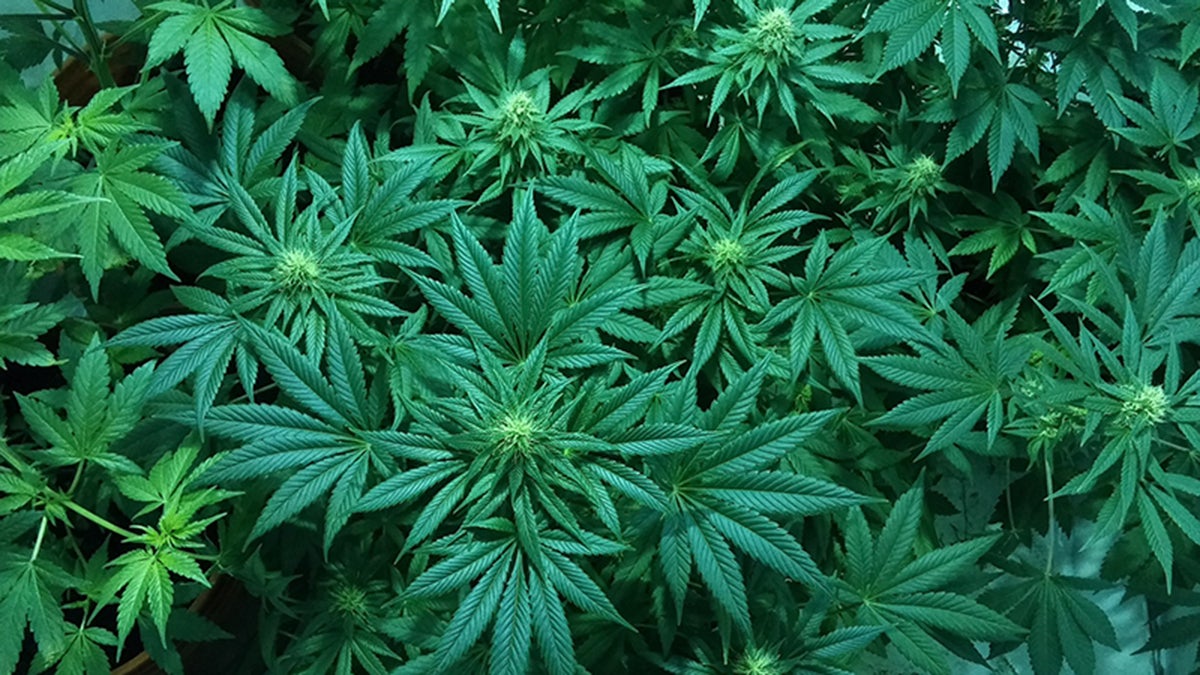 The moment Eugene Monroe realized he needed to stop taking painkillers came when he didn't recognize his own daughter. It was after the 2015 NFL season, and Monroe—then an offensive tackle for the Baltimore Ravens--was a few days removed from shoulder surgery. He had been taking the oxycodone that his doctor had prescribed. But when his daughter approached, Monroe momentarily didn't realize who she was. He quit taking the pills altogether and began searching for an alternative.
He began researching marijuana.
"I started to learn as much as I could about how marijuana might help," Monroe said. "All these things I was reading about how truly valuable it was to reduce pain."
Monroe, of course, couldn't actually use marijuana at that point because he was still an active NFL player, and the league prohibits its use. But he began speaking out about it.  In the summer of 2016—after Ravens coach John Harbaugh declared that Monroe "does not speak for the organization"—he was released, and then he retired.
He's now one of the most vocal former NFL players to advocate for the use of marijuana for pain relief as a less dangerous alternative to the opiates and pain medications that have become commonplace in NFL locker rooms—and perhaps (because studies have shown cannabis to have neuroprotective effects) even as a way to protect against chronic traumatic encephalopathy, or CTE, the degenerative brain disease that has plagued so many NFL veterans.
But as of now — even as more states alter laws to permit either medical or recreational marijuana--the most popular sports league in America has held firm in its opposition. So, too, has the NBA, which still prohibits its use, even as public support for legalization has reached an all-time high. And given where federal law stands, that may not change anytime soon: As of now, marijuana — which is legal for recreational use in nine states, including the entire West Coast — is still classified as a Schedule 1 drug by the federal government, meaning it is considered to have a "high potential for abuse."
"I think the big issue is that the leagues have to be conservative," says Douglas Berman, a law professor at Ohio State University who writes a blog about marijuana policy. "Like any business, they have to comply with all laws and at least urge their employees to comply with all laws. They have a general inclination, I think, to try to avoid unnecessary controversy."
Overarching prohibition, Berman says, is a simpler option than trying to parse the law and make it legal, say, for certain players in states where medical or recreational marijuana is legal. But as advocates like Monroe continue to push, it may be more and more difficult for the leagues to avoid that controversy. Between legalization in states with multiple professional sports franchises (like California), and increasing numbers of studies showing marijuana to be largely benign (and perhaps even beneficial) in comparison to opiates, the tide of public opinion continues to turn. And for now, certain pro sports leagues are getting around the federal prohibition by essentially embracing a wink-and-nod policy.
The National Hockey League doesn't list cannabis as a banned substance and doesn't appear to care much about positive cannabis tests. Major League Baseball lists cannabis as a "drug of abuse," but only tests if there is reasonable cause (and page 40 of the league's drug policy specifically states that they don't issue suspensions for a positive test for marijuana)—though, oddly enough, Minor League Baseball does still test and suspend athletes for marijuana use. In addition, the World Anti-Doping Agency, which oversees Olympic policy, has also loosened its standards on what constitutes a positive test, allowing up to 150 nanograms per milliliter (ng/ml) of blood—which essentially means you'd need to be actively high in order to test positive.
But in the NBA and NFL—two leagues in which former players have estimated that more than 80 percent of their peers used marijuana during their careers—there remains a punitive cost. The NFL's threshold for a positive test is 35 ng/ml; the NBA's is 15 ng/ml. Repeated infractions, in both leagues, can result in a suspension.
In large part, the NBA's policy is based on perception: Former commissioner David Stern, in an interview with ex-NBA player and marijuana advocate Al Harrington, said that the league tightened its rules, in part, because "some of our players came to us and said some of these guys are high coming into the game," and because of the long-held theory (now largely debunked) that marijuana is a gateway drug to harder substances. Stern now believes the league's collective bargaining agreement should be altered so that players should be allowed to do whatever is legal in their individual state. His successor as commissioner, Adam Silver, has embraced some of the most progressive policies of any major sports league, and has said that he's open to legalizing medical marijuana (though how that would work in states where marijuana remains illegal is unclear).

And that leaves the NFL, whose players—given the inherently violent nature of their sport—may have the best case of all for embracing medical marijuana. Yet while the NFL has said it's open to working with its players association on a study of marijuana, it has continued to suspend a number of players for positive drug tests.
In a 2017 radio interview, NFL commissioner Roger Goodell expressed concerns that marijuana use "can be negative to the health of our players." In a way, this isn't surprising, given the NFL's overarching cautiousness when it comes to both political and social issues. But that policy will face continued challenges from ex-NFL players like Monroe, who point to mounting evidence that cannabis is a safer alternative to the opiates they took regularly in order to sustain their careers.
"It's apparent how frequently this subject is talked about—it's really on a weekly basis," Monroe says. "We do know that it is working for relieving many symptoms that athletes deal with, and it's doing so in a much less toxic nature than opioids and other pain medications and anti-inflammatory drugs that athletes have to take when cannabis isn't an option for them."
In April, free agent running back Mike James applied for a therapeutic-use exemption (TUE) from the NFL for the use of marijuana to help alleviate his pain. His claim was denied, but he continues to work with the NFL to resolve the issue. In addition, his doctor, Phoenix-based Sue Sisley MD—an outspoken advocate for the medical research of cannabis—tells GlobalSport Matters that four other active NFL players have reached out to her to help them petition the league for TUEs. And at least one NBA player has reached out to her, as well. "I think our best hope for a serious culture shift is getting the NBA and the NFL to change their policies," Sisley says.
How might that happen, without the NFL being subject to a major lawsuit?
"They could be supportive of the idea without suggesting players take that route," Berman says. "They could advocate against opioids and encourage them to look for 'alternate means.'"
Until then, those "alternate means" may not be as healthy as cannabis itself. According to Sisley, a number of minor-league baseball players she's spoken to have turned to synthetic alternatives like Spice or K2, which often have far more serious side effects than the real thing.
Michael Weinreb is a freelance writer for several outlets, and is working on a book about football as it relates to the evolution of American culture.
Related Articles
IOC's policy on athlete medical marijuana use looser than U.S. sports leagues
Medical benefits of athletes' marijuana use vary
Podcast: What constitutes a performance-enhancing drug or treatment?
Tags:
Al Harrington
,
Baltimore Ravens
,
cannabis
,
Chronic Traumatic Encephalopathy
,
CTE
,
David Stern
,
David Wells
,
Douglas Berman
,
Eugene Monroe
,
John Harbaugh
,
legal marijuana
,
Major League Baseball
,
Medical Marijuana
,
Mike James
,
MLB
,
National Basketball Association
,
National Hockey League
,
NBA
,
NFL
,
NHL
,
Ohio State University
,
opioid
,
positive test
,
prohibition
,
Roger Goodell
,
Schedule 1 drug
,
testing
,
therapeutic-use exemption
,
WADA
,
World Anti-Doping Agency