Health
Spread of hand, foot and mouth on athletic teams not uncommon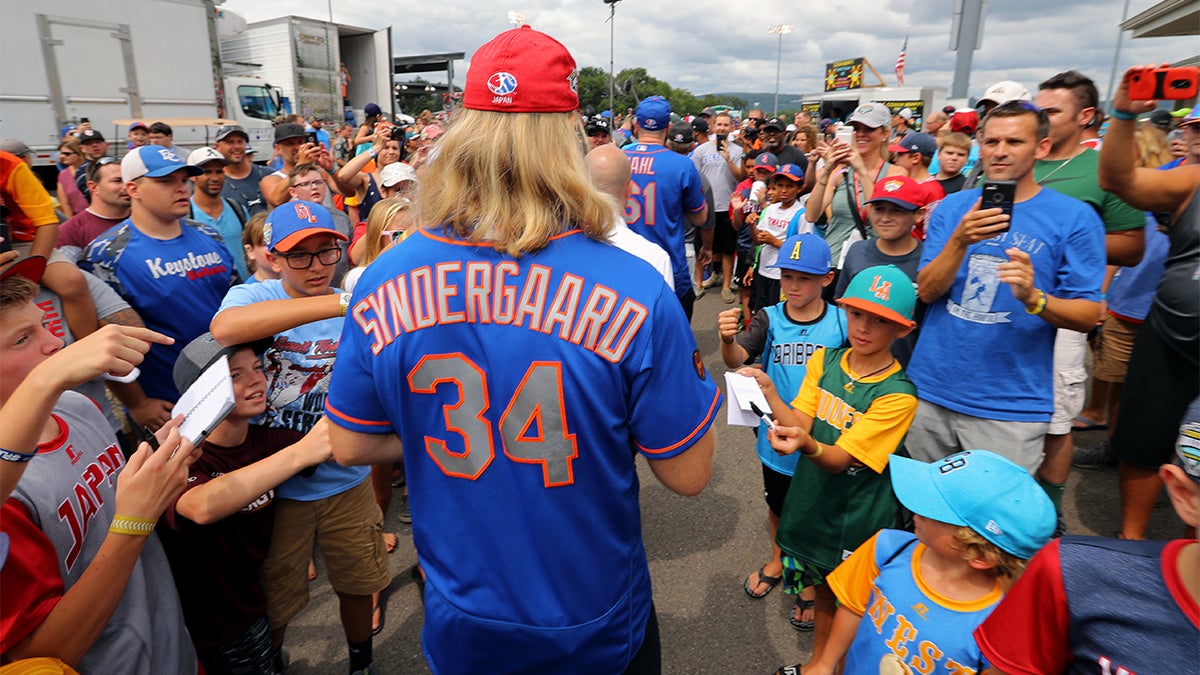 In many states this summer, cases of the highly contagious hand, foot and mouth disease have spread throughout not only children but adults as well, most notably with New York Mets pitcher Noah Syndergaard and New York Yankees pitcher J.A. Happ. And on Sept. 12, Astros's pitcher Brad Peacock was announced to have the disease as well. 
Although the disease is most commonly found in children under the age of 5, reports have identified college students and adults in Tennessee, South Carolina, Virginia and Indiana contracting the virus as well.
According to the Center for Disease Control and Prevention, the disease is caused by a virus that is a member of the enterovirus group. The Coxsackievirus A16 is most commonly the culprit in the United States and is passed by several methods, including sharing of bodily fluids, such as saliva and mucus; liquid from blisters; and physical contact with an infected person.
"The symptoms of it are pretty classic illness symptoms: fever, sore throat, a general feeling of not being well," said Dr. Anikar Chhabra, director of sports medicine at Mayo Clinic Arizona. "You also commonly get blisters on the tongue, the gums and inside of your cheeks and a pretty characteristic rash on the feet and the hands."
While a vast majority of the cases are non-life threatening and are rid from the body in seven to 10 days, rare cases of the virus have the potential to spread to vulnerable areas of the body such as the brain or spinal cord. This can cause serious complications, such as encephalitis and aseptic meningitis, that require urgent hospital care.
Children are the most susceptible to this illness because they have yet to acquire the developed immunity against these viruses. Even so, cases also have been known to occur regularly in high schools and on college campuses, according to the American College Health Association.
In 2016, Florida State University had an outbreak: More than 50 students contracted the disease. This year the University of West Virginia had to postpone its Fan Appreciation Day because five of its football student-athletes had contracted the virus and the school was wary of the disease spreading. A high school football team from Ohio, Ravenna High School, had three players diagnosed with hand, foot and mouth disease, leading to the cancellation of the team's trip to the University of Mount Union for preseason camp in July.
So how did two major league pitchers in New York and one in Houston, and two football teams, including a top NCAA Division I program in West Virginia, contract the disease in a span of a month?
According to New York Mets Manager Mickey Callaway, the organization believes Syndergaard contracted the disease after attending a children's camp in New Jersey during the All-Star break.
However, it wasn't until he was on the mound against the New York Yankees on July 20 when he began to notice symptoms. By the fifth inning, he felt fatigued, and the velocity of his pitches started to dip, which his coaches immediately noticed. When he came off the field, he had red blotches and blisters that were not there at the game's start.
He was placed on the 10-day disabled list.
"I'm not sure why this has become a thing in Major League Baseball this year," Astros manager A.J. Hinch told the Houston Chronicle. "There's a running joke inside about having to sanitize everything, but I'm not aware of any sort of precautions we've taken."
For the Yankees' J.A. Happ, how he contracted the disease remains unknown. According to USA Today, Yankees general manager Brian Cashman seemed to believe Happ caught it from a commercial flight back to New York from an away trip, although experts believe it was more likely contracted from his son, JJ.
What do college campuses and professional sports clubs have in common? Close quarters.
Since the disease is most contagious when few if any symptoms are displayed, close living and operating quarters such as dorm rooms, daycare facilities, and locker rooms are places people are highly susceptible to contracting the disease.
"It's transmitted through body-to-body contact, so when you think about a locker room and how close people are together and sharing water bottles," Dr. Chhabra said. "When one person gets it, whether they got it from their kids or not, they can easily transmit it to other people in the training room and locker room."
To prevent the illness from spreading, the CDC recommends people wash their hands often and thoroughly, especially after changing diapers and participating in sports. Also, individuals should avoid contact such as kissing and hugging or using the same utensils or cups with others who may have the disease.
"Really good hygiene," Dr. Chhabra said. "Washing your hands frequently, not sharing water bottles, disinfecting high-traffic areas such as training rooms and tables. Isolating contagious people so they don't infect other members of the team. Keep them quarantined at home for usually around three to six  days until the virus becomes less contagious."
Ross Andrews is a senior Sports Journalism major at Arizona State University
Tags:
American College Health Association
,
CDC
,
coxsackievirus
,
Dr. Anikar Chhabra
,
Florida State University
,
GlobalSport Matters
,
hand mouth and foot disease
,
hmfd
,
J.A. Happ
,
Mayo Clinic
,
MLB
,
NCAA
,
New York Mets
,
New York Yankees
,
Noah Syndergaard
,
Ohio
,
Ravenna High School
,
South Carolina
,
Tennessee
,
University of West Virginia
,
virus