Health
Study shows evolution of fitness training from functional to high tech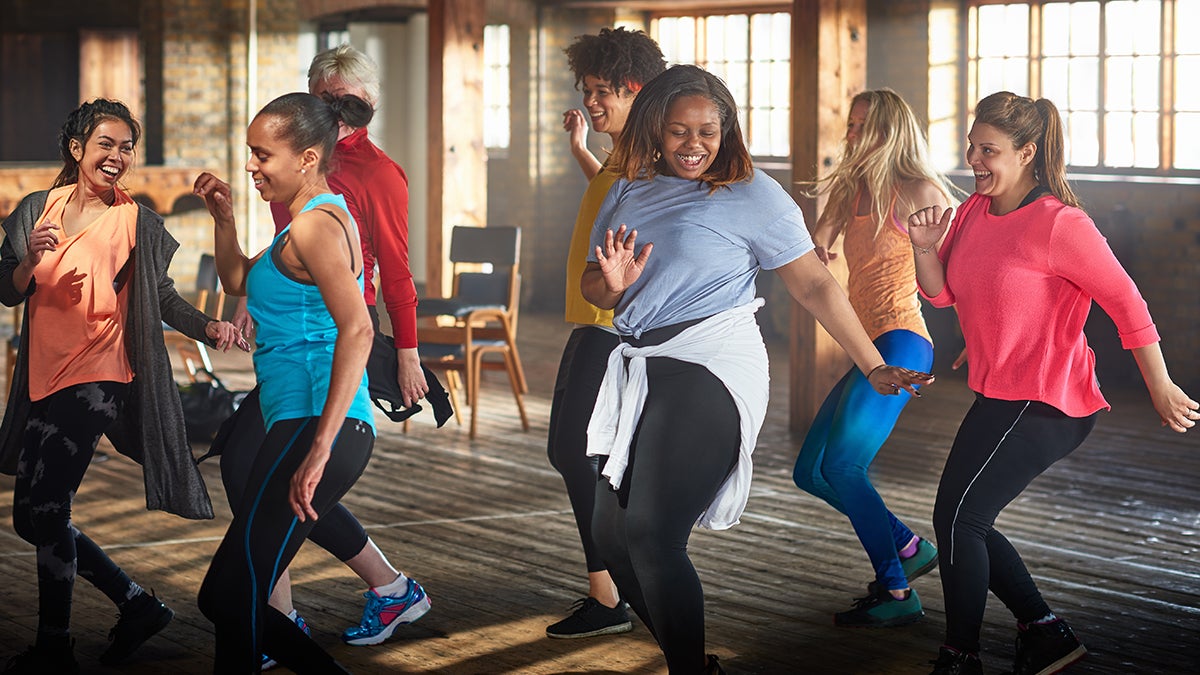 While the desire to work out and the process of getting in shape has not changed, 21st century trends in exercise and fitness have throughout the past decade as new techniques, workout methods and technology gained prominence.
According to a series of studies since 2007 by Walter Thompson Ph.D., the American College of Sports Medicine (ACSM) and the Coalition for the Registration of Exercise Professionals (CREP), the top five exercise trends in 2018 are:
     High-intensity interval training (HIIT)

     Group training

     Wearable technology

     Body-weight training

     Strength training
Excluding strength training, which has been on the trend list consistently since the original survey in 2007, the top trends in fitness change every four years or so.
In 2007, the top five fitness trends were:
     Exercise programs for children to fight obesity

     Special fitness programs for older adults

     Educated and experienced fitness professionals

     Functional fitness

     Core training
HIIT, group training and wearable technology debuted on the list within the last four years. High-intensity interval training focuses on short bursts of high-intensity exercise followed by a short period of rest. Because HIIT workouts last about 30 minutes at most, the workout can fit into almost anyone's schedule. HIIT workouts debuted as the No. 1 most popular exercise trend in 2014 and have been consistently popular since.
Among the recent trends that have gained traction, wearable technology, such as heart-rate monitors or Fitbit watches, emerged in 2016 at the No. 1 spot and stayed at the top spot until this year.
Group training (classes with more than five people) debuted at No. 6 in 2017 and jumped to No. 2 in 2018. Group classes can be any type of large classes -- not just speciality classes such as Zumba -- the authors of the 2018 survey noted. However, they also stated "none of the respondents could explain why group training has become so popular."  
It is possible workouts such as HIIT, group training and wearable technology indicate a change in social norms surrounding exercise. For instance, HIIT's short workouts appeal to a busy person's life. Group training could indicate more people want the comfort or motivation that comes from working out with a group of friends or colleagues. And wearable technology, helps those who want to workout at their own pace receive constant feedback.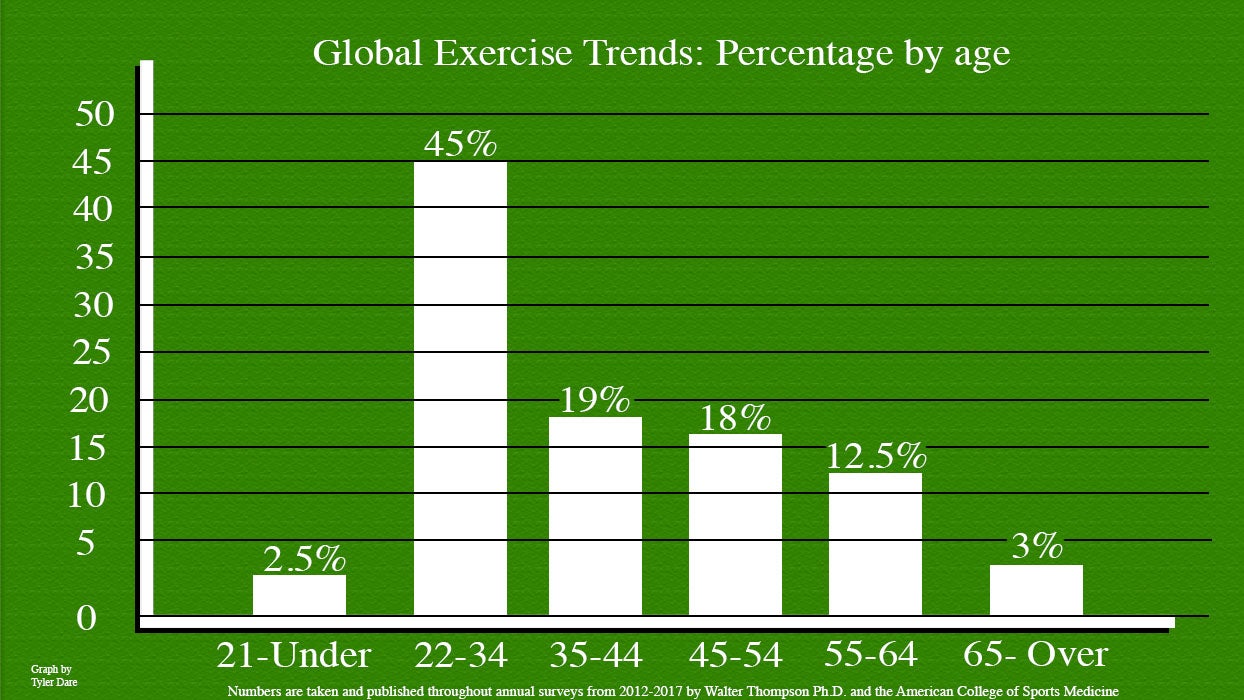 Other trends that have remained popular throughout the years of study include yoga, functional fitness and other workouts used for weight loss and muscle training. The category outdoor activities, which first appeared on the list at No. 14 in 2012, has remained consistently in the top 15 since.
Most exercises/trends tend to stay in the top 20 survey. One notable exception: Getting children into shape. Though it was the top trend in the 2007 survey, the category fell steadily until exiting the list in 2016. It has not returned.
In contrast, the older adult programs category was No. 2 in 2007 and, except for 2017 (No. 11), has stayed in the top 10.
According to the surveys, the 22-34 age group makes up roughly 43 percent of all participants in the listed exercise trends, greatly surpassing every other age category. The numbers for the ages 21-and-younger and 65-and-older categories were similar, although 65-and-older looked slightly higher. Notably, in 2018, the study did not break down ages beyond 55-and-older.
Throughout the 12-year span of the surveys, Thompson, the ACSM and the CREP make clear the difference between a fad and a trend. As an example, the survey report uses water aerobics. If water aerobics became popular in 2019 but faded in 2020, it would constitute a fad. In contrast, the "general development or change" for categories such as HIIT workouts and wearable technology have established them as trends.
It will be interesting to see how long these current trends last and what trends may replace them.
Tyler Dare is a senior journalism major at Arizona State University.
Related Articles
Studies show staying active key to successful aging
Endurance training can significantly impact diabetics
Studies: Children on the autism spectrum could benefit from sports activities
How is the U.S. choosing to get active?