Health
Archive
Combating obesity proving difficult in low-income communities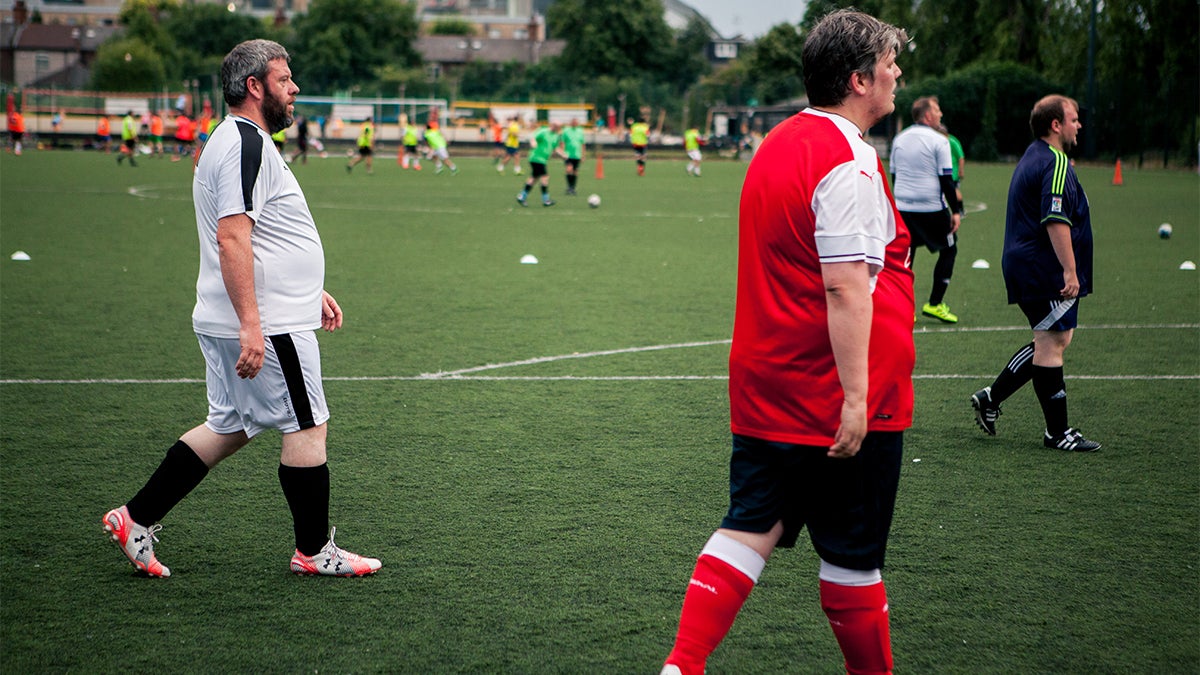 With January nearly over, the motivation to keep New Year's resolutions may be dwindling. But while a significant number of people say their resolution is to lose weight or improve their overall health, research shows those in low-income communities have the hardest time keeping this resolution.

Obesity in the United States has grown rapidly since the 1990s. Foundations such as the Active Living Movement have attempted to combat this through changes in infrastructure that promote walking in everyday life.
"Rather than addressing obesity as an individual health problem, this new, transdisciplinary field of active living is focusing on how the built environment — including neighborhoods, transportation systems, buildings, parks and open spaces — can promote more active lives," according to a report from the Robert Woods Foundation.
Some of these efforts were as simple as making sure cracks in sidewalks were fixed.
These efforts have not made a large impact on the 60 percent of Americans who are overweight. Of the United States population, only around 40 percent meet the fitness requirements given by the Surgeon General: That people are active for a minimum of 150 minutes per week.
Middle-class individuals have been the target of many of these efforts. The Active Living Movement has largely focused on renovating suburban areas.
In 2002, the National Health Interview Survey did an analysis on 68,000 U.S. citizens and discovered the highest obesity rates were linked to low incomes and low education levels. However, ethnicity had little correlation to obesity rates.
The Centers for Disease Control and Prevention conducted a study between 2011 and 2014 and found people with no college degree had a higher chance of becoming overweight than those with a bachelor's degree or higher. In fact, the lack of activity in these lower income groups is closely connected to the types of jobs the people in this group held and the amount of time and money they were able to allot to "extra" things, which included being active.
Kristen Day, a planning, policy and design professor at the University of California, Irvine, wrote an academic paper in the spring 2018 edition of the "Journal of the American Planning Association" that focused on low-income communities and their activity levels. She emphasized that support groups are focusing on middle-class individuals rather than identifying the class that needs the most assistance and makes up a large majority of the inactive and obese population in the United States. This is further compounded by the fact that America's middle class is slowly dwindling and the obesity rates are continuing to rise.
As the issue worsens, the need for people in low income communities with little education to be aware of the health risks of obesity and how they can combat it rises. Although such efforts have proven more difficult, it is important to focus most on the group that is being impacted the most.
Lauren Chiangpradit is a junior sports journalism major at Arizona State University.
Related Articles
Study shows evolution of fitness training from functional to high tech
Studies show staying active key to successful aging
Endurance training can significantly impact diabetics
Studies: Children on the autism spectrum could benefit from sports activities