Health
Science
Football takes a back seat to cycling when it comes to head injuries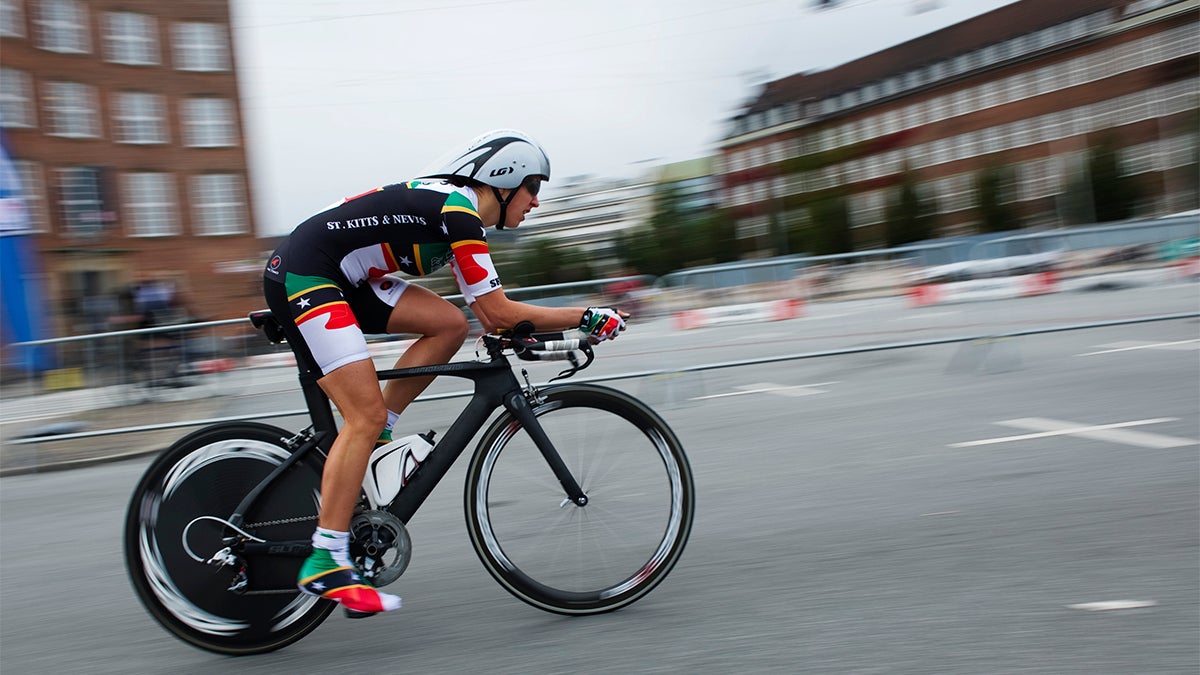 Dave Duerson, Junior Seau and Jovan Belcher were great athletes who played their positions with strength and heart in the NFL.

Dave Mirra was a talented BMX rider with Olympic medals to prove it.
Ryan Freel's career consisted of playing multiple positions for multiple Major League Baseball teams.
Chris Benoit used his wrestling talents to entertain millions.
Besides all excelling in their sports, they seemingly had little in common. However, one alarming factor they shared was a brain injury called Chronic Traumatic Encephalopathy (CTE).
According to the  Journal of the American Medical Association, CTE is defined as a degenerative brain disease found in people with a history of repeated head trauma.
For Duerson, Seau and Belcher, such an illness makes sense. NFL players were among the first groups of athletes — and remain the largest group — found to have brain trauma. Brain injuries, specifically CTE, have been on the minds of NFL players, teams and doctors for more than a decade.
But Mirra rode a bike, Freel hit baseballs and Benoit wrestled. So, what happened to them?
According to ESPN, Mirra sustained multiple concussions during his BMX career. The New York Times stated that Freel got concussions by running into teammates and walls, trying to make catches. Those plays caused him ten concussions during his career. ABC News states that a study, done by the Sports Legacy Institute, shows that concussions also caused Chris Benoit's CTE.
So, why wasn't anyone talking about them as much?
Sports fans and media have focused on the numerous brain injuries in football, not noticing the number of brain injuries in other sports.
Cycling
According to the American Association of Neurological Surgeons, a 2009 report showed across 20 sports, cycling sent the most people to the hospital with head injuries. The report stated that 85,389 cycling head injuries were reported in hospitals in 2009. The 2009 study is the most recent study done on this topic, meaning that more researched should be done on cycling head injuries.
Cyclist Kathryn Bertine is pledging her brain to the Concussion Legacy Foundation, according to the foundation's website. On April 3, 2016, Bertine was competing in a race in La Paz, Mexico, when she crashed into another cyclist, propelling her into the air. Her head struck the ground and soon, more women crashed on top of her.
In the crash, she sustained a broken clavicle, two skull fractures and a concussion from a brain injury called a coup contrecoup. Defined by Very Well Health, a coup contrecoup is an injury that occurs both at the site of trauma and the opposite side of the brain.
While lying on the pavement, she began suffering seizures that required emergency, on-site life-saving care by the race's medical team.
In a 2017 article on the Concussion Legacy Foundation's website, Bertine said she has recovered. However, she has pledged to donate her brain to science, so it can be used to study brain injuries.
Soccer
Soccer has seen its share of concussions and brain injuries. British player Jeff Astle died in 2002 at the age of 59, but it wasn't until 2014 that the cause of death was determined to be CTE, CNN reported.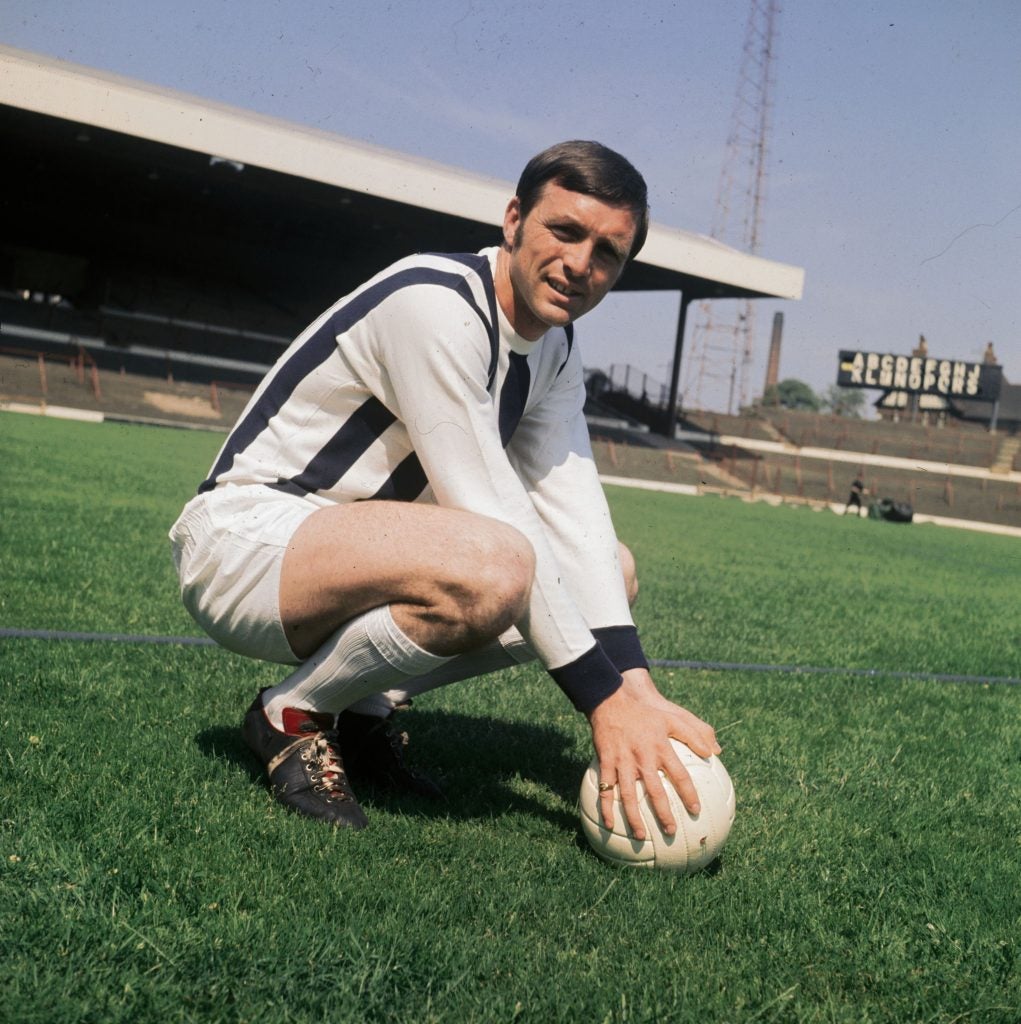 In April 2016, BBC Sport reported that three members of England's 1966 World Cup Team, Nobby Stiles, Ray Wilson and Martin Peters, died from CTE.
What caused the CTE? Heading.
An Acta Neuropathologica paper states that neurodegenerative problems such as CTE have been found in retired soccer players with a history of repetitive head impacts.
And, female players have it worse.
A study of soccer players by researchers at the Radiological Society of North America found, for an unknown reason, women are more susceptible than men to brain injuries from repeatedly heading the ball.
In 2015, United States star Abby Wambach was struck in the head by a clearance pass from a teammate. She collapsed, in similar fashion to an NFL player, and was rushed off the field.
According to The Guardian, American soccer star Brandi Chastain is donating her brain to the Concussion Legacy Foundation. She wants to help advance the research of brain injuries in female soccer athletes.
In 2016, Wambach announced she was following Chastain's lead.
Gymnastics
Although it is not commonly talked about, brain injuries pose a big risk to gymnasts. According to National Center for Catastrophic Sports Injury Research, risky stunts and routines heighten the risk for head and neck injuries.
Huffington Post writer, Thomas Lipe, wrote about British gymnast Ellie Downie's injury during a floor exercise routine at the Rio Games. Downie was trying to perform a tucked front flip when she instead landed on her neck. Downie said later she heard a crunch and felt dizzy. After her routine, she was put into a wheelchair and reported stiffness in her neck but maintained she would be alright.
Lipe raised the point, "Let's put it this way: If Downie described these symptoms on the sideline to a NFL team physician, it would be safe to say she would've had a very slim chance of returning to the action."
The incident made many viewers think about protocol for gymnast when it came to head injuries. Lipe wrote Downie saw medics after the routine, but the decision to perform was still left up to Downie.
The cases of Duerson, Seau and Belcher are just as equally sad as Mirra, Freel and Benoit's. Once they're treated as such, more can be done to prevent brain problems throughout the whole world of sports.
Katelyn Oates is a sophomore journalism major at Arizona State University
Related Articles
Playing impact sports in high school can cause 'significant' changes in brain
Conflicting research on CTE shows need for more study
New research, technology aimed at minimizing concussions
Study shows brain changes in football players could be from learned hand-eye coordination skills
Tags:
Abby Wambach
,
Acta Neuropathologica
,
American Association of Neurological Surgeons
,
BMX
,
Brandi Chastain
,
Chris Benoit
,
Concussion Legacy Foundation
,
CTE
,
cycling
,
Dave Duerson
,
Dave Mirra
,
football
,
Jeff Astle
,
Journal of the American Medical Association
,
Jovan Belcher
,
Junior Seau
,
Kathryn Bertine
,
New York Times
,
NFL
,
Olympic
,
Radiological Society of North America
,
Ryan Freel