Health
Archive
Those transitioning out of sport or military face similar stresses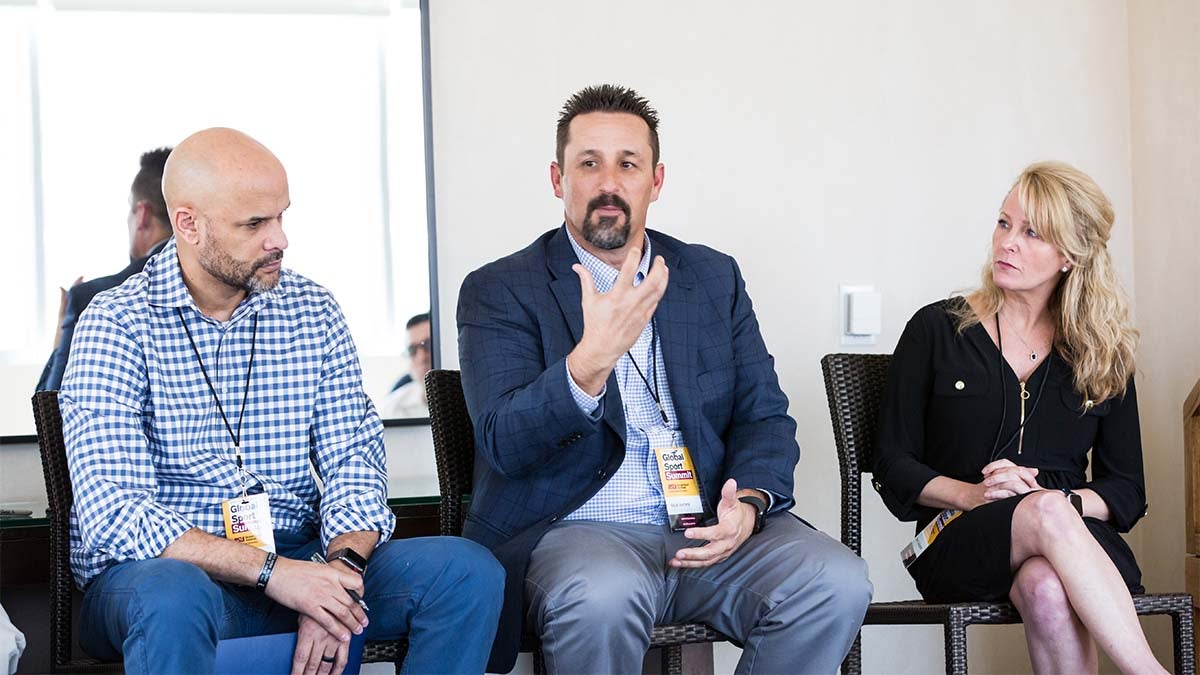 The transition from the military and sports to the "real" world can be quite difficult.
Military veterans Karen Gallagher, Killjan Anderson, Dale Saran, Rick Kelsey and Trent Wilfinger said, "for veterans they have a lack of understanding with the world they are re-entering and this could become dangerous."

"Transition stress, or a loss of identity, is more prevalent than post-traumatic stress," Anderson said at the Global Sport Summit in Phoenix in March during a military and sports panel. "A loss of identity and unfamiliar roles. Perhaps the trauma wasn't while you were experiencing traumatic events, but instead when you leave that environment."
The environment he is talking about is not only the high structured, high disciplined life in the military but also professional sports. When individuals leave those highly structured, insulated worlds, they have no idea how the world is supposed to work, only what they already know, which makes the transition that much more difficult.
Transition stress can lead to anxiety, depression and other behavioral difficulties. Losing one's identity can help lead to a loss of purpose or difficulty with jobs and relationships and other issues.
"(Veterans) go from this high-structured environment where the rules are completely clear into what seems like chaos," Gallagher said.
A U.S Army Airborne veteran, Gallagher devotes her time to help transitioning military veterans find their path in school and in the community. She said 60 percent of transitioning vets go straight to college, and most of the time they are not ready; they haven't found their way in the community yet. This is especially true for women veterans.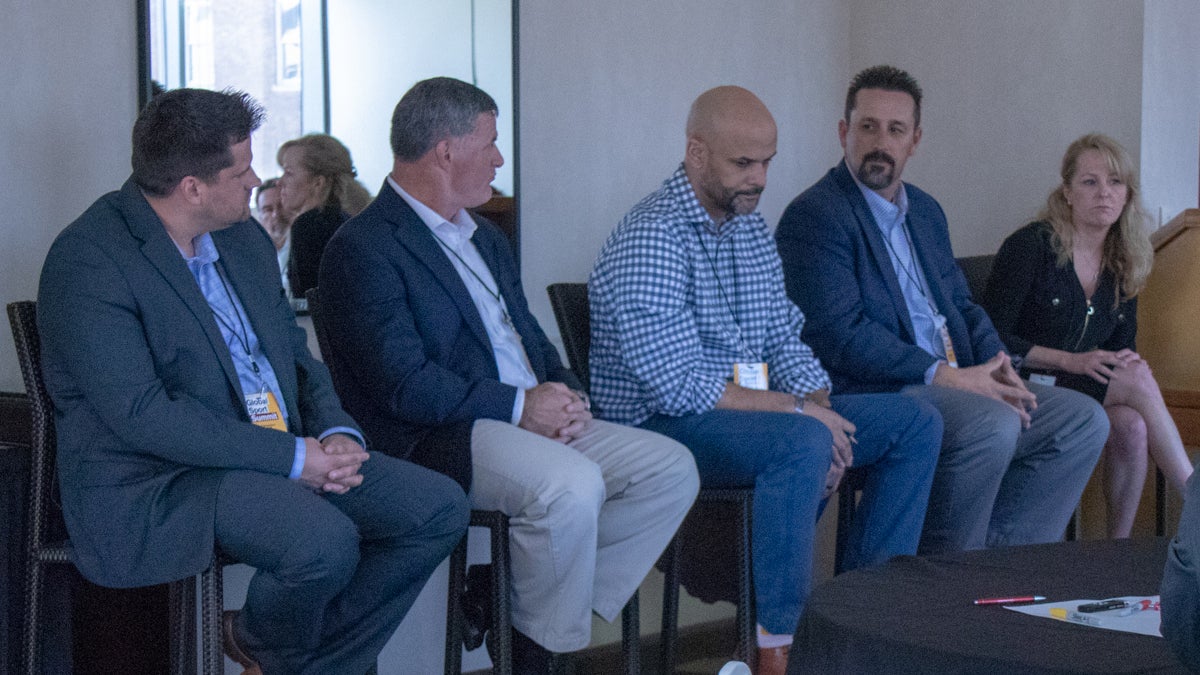 "Females have particular transition difficulty because when we serve, we are the most visible soldiers," she said. "When I got out of the service, I became the most invisible of veterans."
Invisibility is very real for those transitioning to the real world, and finding a community that will care and will help is important in the bid to address transition stress.
"What a returning soldier needs most when leaving a war is not a mental health professional but a living community to whom his or her experience matters." Anderson said.
Experience cannot always be shared -- people have their own identities and stories -- but helping people feel important or wanted can go a long way. Returning veterans struggle to find that importance when they are re-enter a community.
"What am I worth? I had no clue what I was worth." U.S. Navy veteran Rick Kelsey said about his first interview for a job after retiring from the military. "I was fortunate to have people to show me what it (life) meant. I watched my military friend spiral the other way when he got hooked on crack. You know, athletes have the same issues we have: They retire and the real world doesn't really care."
Wilfinger, Exos senior vice president of the sports division, said: "Seeing both (sports and military) populations in our facilities at the same time... they really share a lot of the same stories. They came from very controlled, very structured environments into, 'you're on your own now.' "
When it comes to the community, there is a difference between intervention and prevention when assisting integration for veterans. A difference, but both are vital in impacting those lives.
"Intervention with the transition leads to more effective transformation and that's required to live a fulfilled life (on the other side)." Gallagher said. "Prevention has to happen, and we're starting to change the language. We're still individuals, and we're still going to head out into our individual space. We don't prepare people for the social-emotional component that impacts their life or even their cognition and decision-making once they experience this trauma of freedom and transition stress."
A community that intervenes and helps prevent that trauma can lead to a positive impact on returning veterans from both sports and the military.
"The hardest part of the transition is the loss of the community." Kelsey said.
Dustin Paré is a journalism student at Arizona State University
Related Articles
Podcast: Helping athletes make the transition once the games are over
Minnesota prospect Griffin Jax wears two uniforms - Twins and Air Force
Podcast: How 1 company uses jump tests to help athletes, military members get healthy