Health
CBD oil gaining traction with professional golfers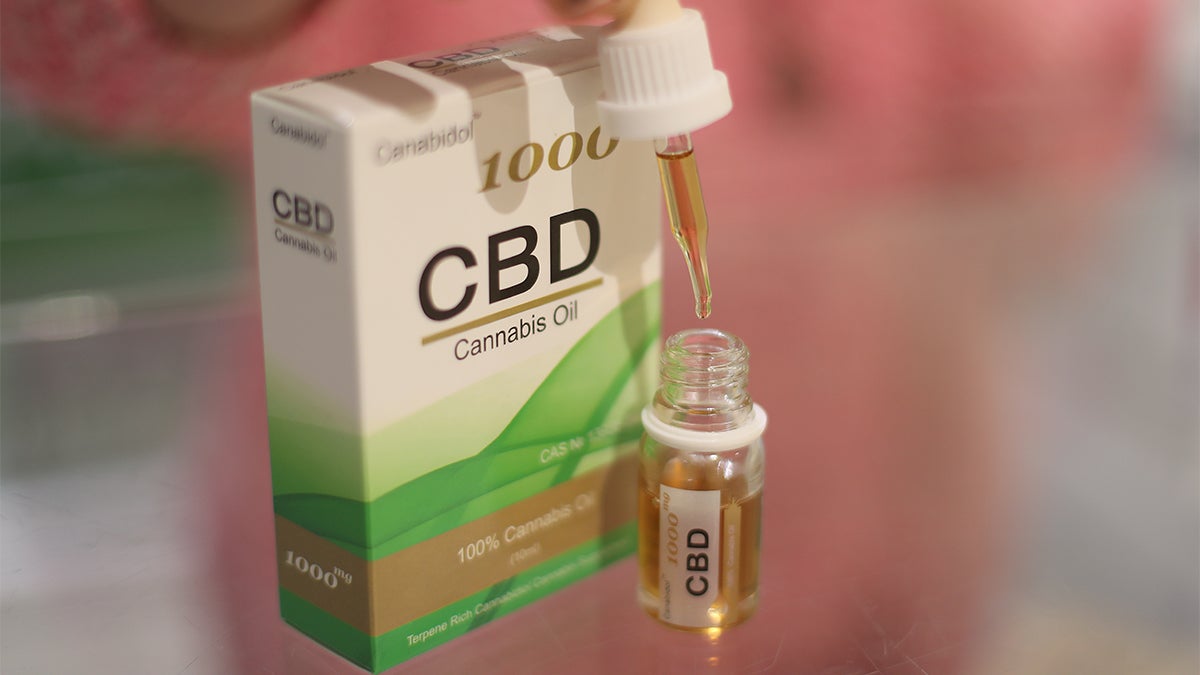 Golf may not be judged to be as physically grueling as other sports, but it still can take a toll on the athlete. In a bid to find ways to remain mentally and physically fresh, golfers are seeking the help of cannabidiol oil.

Through its rise in popularity on the PGA Tour Champions (the senior tour), CBD oil has slowly gained acceptance across the PGA Tours even though officials remain cautious due to where it derives from. 
"There is no guarantee that what is on the label is actually contained in the product," said Andy Levinson, the PGA Tour senior vice president of tournament administration to ESPN.
CBD oil is derived from marijuana plants. Studies and anecdotal evidence suggest CBD oil usage reduces anxiety, inflammation, sleeplessness and chronic pain. CBD oil chemicals interact with the receptors for both the brain and the immune system, according to Healthline.com. The cells react to chemical signals, which lead to painkilling and anti-inflammatory effects to assist with pain-management.  
Tetrahydrocannabinol, according to Healthline.com, has the same medical benefits as CBD. However, THC is the main psychoactive component in marijuana; it causes the high people experience when using the drug. While both compounds interact with a body's endocannabinoid system, CBD can be used by athletes and is legal all over the world. THC is banned by the World-Anti Doping Agency, whose standards the PGA Tour enforces.
However, the uncertainty on the part of PGA officials arises from the FDA's inability to regulate CBD products, leaving athletes unsure of what they are ingesting. 
"Everybody (on the Tour) was taking a wait-and-see approach," Scott McCarron, the No.1-ranked player on senior tour, told ESPN. "They (golfers) want to make sure it is legal and there is nothing in it."
In 2018, WADA listed CBD as an exception among cannabinoids on its List of Prohibited Substances and Methods, while marijuana and THC remain prohibited. The decision opened the door for CBD to be considered as an alternative for athletes.
PGA Tour golfers are held accountable by the PGA Tour's anti-doping policies. According to Golfworld.com, cannabinoids such as marijuana and hashish are prohibited. PGA Tour pro Robert Garrigus returned from a three-month suspension, which he attributed in March to marijuana.
McCarron did his research before taking CBD oil to help him sleep at night. That was more than two years ago when he was at risk of being sanctioned, and he is among those on the PGA Champions Tour who use CBD oil. He still stresses the importance of being educated on what is going into your body and on the risks of being negligent. 
"If you're on the PGA Tour, you better do your homework and make sure there's nothing in it that can give you a positive test," McCarron told ESPN in July 2019.
In the past two years, CBD companies and touring pros have formed business relationships. Functional Remedies EndoSport has more than 50 players on the tours who are using their products. At first, players were hesitant, concerned with testing positive for THC, but the company overcame those concerns. 
"It is also a natural product, so then word of mouth, it really took off," Steve Patterson, the director of sales at Functional Remedies EndoSport, said to ESPN. "That's where the popularity and acceptance came in."
Two-time Masters winner Bubba Watson is another big advocate of CBD oil. Watson was looking for a way to treat inflammation and enhance sleep.
"It's all about safety," Watson said in an interview with Forbes. "I've got to have safety; I've got to (take) drug tests. I've got to do all of these things and to protect myself and to play competitive golf."
Watson announced in May 2019 a partnership with the CBD oil company cbdMD, The multi-year deal calls for its brand to be visible on his headwear. 
"cbdMD is the safest on the market, and I am proud to partner with them to help millions feel better," Watson said.
Retired NFL players Steve Smith Sr. and Jonathan Stewart also recently partnered with the firm. "After the constant contact and injuries my body endured throughout my career in the NFL, cbdMD has been able to help me live a better quality of life during retirement," Stewart said in a press release.
Golfers are prepared to keep pushing the narrative of the positive impact that CBD oil has on their sport in hopes of eliminating its misconception. 
"When you find out what's really in it, what isn't in it, that it's natural and that the levels of THC are so minute, I think it's going to continue to take off," McCarron said. 
Corey Kirk is a masters sports journalism student at Arizona State University
Editor's note: For the coming 2019-2020 academic year, the Global Sport Institute's research theme will be "Sport and the body." The Institute will conduct and fund research and host events that will explore a myriad of topics related to the body.
Related Articles
CBD may be the solution to the NFL's opioid use
These athletes advocate for CBD oil use
Easy access to opioids sets some athletes up for addiction
Leagues being pushed to allow medical marijuana use for pain management