Health
Archive
Business
Mental skills coaches helping athletes train the most important muscle - the mind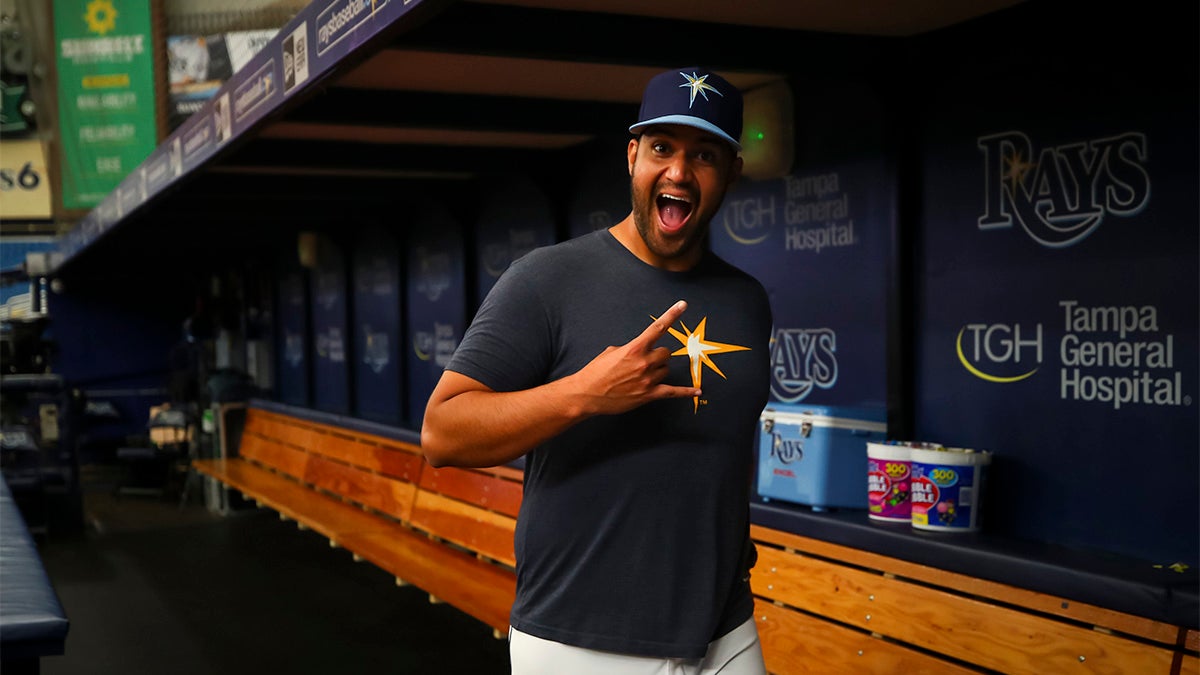 As a pitcher at Brigham Young University, Justin Su'a was told to let the game come to him and to control the things that he could control.
Classic coaching clichés.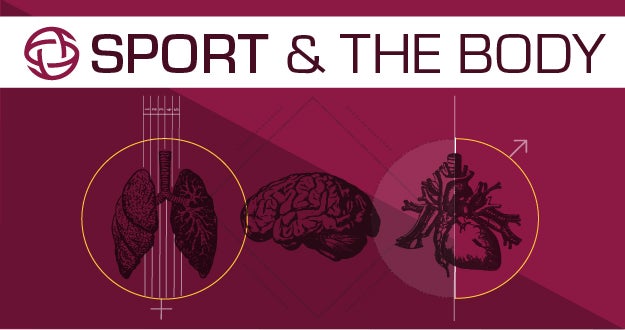 Now about 15 years since he last took the mound for the Cougars, Su'a is dispensing more practical wisdom as the mental skills coach of the Tampa Bay Rays.
Though he often travels with the team and works within the organization about 75 percent of the season, Su'a is not an overbearing presence with the Rays. He understands not everyone may welcome help with on- or off-field issues.
Rather, he tries to be available to players, coaches and staff members whenever they want to take time to chat. 
"That's been advice that I live by (in my role) because not everybody is a fan of sports psychology and/or of myself," said Su'a before a recent game at Tropicana Field in St. Petersburg, Florida. "I know I am not going to connect with everybody, but if I can help as many people as possible, then that's definitely where I want to be."
Sports psychology has become integral to the game; mental-skills coaches are becoming more prevalent in pro sports organizations and university athletic departments. Increased awareness of mental health concerns and the ever-increasing spotlight cast upon athletes have fueled growth within the profession.
"I would say the growth is exponential when compared to 10 years ago," said Cindra Kamphoff, who as owner of Mentally Strong Consulting has provided the Minnesota Vikings with mental training for the past four years. "I think there is more and more recognition that training your mind is as important as training your knowledge of the game, as training your skills and your physical body."
"I think there is more and more recognition that training your mind is as important as training your knowledge of the game, as training your skills and your physical body." – Cindra Kamphoff, owner of Mentally Strong Consulting
With growing awareness comes growing acceptance. It wasn't too long ago that if an athlete sought psychological help, he or she might have been viewed in a questionable light.  
"It's awareness and education," said Kamphoff, who has worked with Olympic, college and high school athletes and teams. "And I think maybe, also, about 10 years ago the word psychology had a negative connotation and people thought it was for those who were struggling. What we know now, and I think more athletes are realizing this more and more, is (seeking help) is not just for people who are struggling, but for those who want to gain an edge or perform more consistently, be happier and more confident."
Unfortunately, it often takes something tragic to raise awareness and provoke change. The 2012 suicide of Pro Football Hall of Famer Junior Seau, for example, put a spotlight on a subject that for too long was relegated to the sidelines.
"The thing that spurs something new or some kind of change generally comes from tragedy," said Lee Dorpfeld, mental sports advisor at the University of South Florida. "You have too many young people both at the professional and college levels who have had serious mental health problems, including multiple people who have committed suicide."
Another factor that has played a major role in acceptance in the sports landscape is well-known athletes, such as the NBA's Kevin Love and the NFL's Brandon Marshall, have come forward to talk about their struggles.
Nearly a decade ago, Los Angeles Lakers forward Ron Artest thanked his psychologist during his team's 2010 NBA championship celebration.

"The other thing, in addition to tragedy, (that has elevated the need for mental health counseling in sports) is people coming out of the darkness saying, 'We struggle, but it's OK to say I need help and that these things happen and we're human, not robots,' " Dorpfeld said. "So there's the human factor where athletes are under the microscope, constantly under scrutiny, constantly being pushed to be their best on any given day. Then you have some of the older-school beliefs that 'If you can't take it, then you are not tough enough.' So, I think that's why the field is really starting to burgeon."
Dorpfeld, who was an assistant director of clinical services/sports psychology at Arizona State University, is an example of that growth. In 2015 under then-USF Athletic Director Mark Harlan, Dorpfeld became the first full-time, in-house professional to offer mental health services within the 12-member American Athletic Conference. Temple has since developed a similar program.
"It seems quite apparent that younger generations are dealing with more and more all the time," said Michael Kelly, USF vice president of athletics, whose background in collegiate athletics includes serving as senior associate commissioner of the Atlantic Coast Conference. "(Student mental health and well-being) is a major focus of the university, too, because they put a lot of value to the same type of counseling services campus wide, of which we are a subsection. We are very fortunate to have somebody like Lee internally, and the (student-athletes) and coaches have come to rely on him."
"The thing that spurs something new or some kind of change generally comes from tragedy. You have too many young people both at the professional and college levels who have had serious mental health problems, including multiple people who have committed suicide." – Lee Dorpfeld, mental sports advisor at the University of South Florida
In January 2019, the NCAA adopted legislation for its so-called Power Five conference members that makes availability to mental health services mandatory for student athletes through either the school's athletic department or counseling services department. 
"I imagine most (schools have some kind of mental services counseling available), but they are realizing how vital it is," Kelly said. "Lee being so accessible is key to us, to work with all of our student-athletes as it relates to behavioral health issues or whatever they might be encountering."
Student-athletes and professional athletes alike deal with a range of emotions that can require the need to understand how to control, manage and understand those emotions, which can linger if not properly addressed.
"An important issue is that there are lasting effects of mental health concerns," said Alisia Tran, assistant professor in the counseling and counseling psychology program at Arizona State University. Tran was also a seed-grant recipient with the Global Sport Institute at ASU. "You have things like anxiety and other mental health issues that create cognitive blocks that can benefit from mental skills coaching. Perfectionism can be an issue in that you're a failure if you don't live up to your expectations. Also, managing your emotions, self-regulations and that kind of stuff are things mental skills coaches can help with."
The level of help may differ by sport. Baseball, for example, is far more of an individual sport than football, basketball and hockey. It is also the lengthiest with its 162-game schedule (plus spring training and potential postseason) providing challenges that can arise from the tedium.
Baseball has been the torchbearer for mental skills coaching, according to Su'a. Virtually every major league organization has somebody in a role similar to the one Su'a serves.
"There is so much thinking time in baseball that allows your mind to go in so many different places," said Su'a, who was previously employed by the U.S. Army, Cleveland Browns and Boston Red Sox. "If you have a bad at-bat it might be 45 minutes before the next chance. If you miss a shot in basketball you have to immediately get back on defense and you might have a chance to redeem yourself the next time down the court. In football, because everybody is moving at the same time for one play, it's that teamwork aspect where the emphasis on team and unity is huge."
Baseball is also a game of failure. A .300 hitter, for example, comes up empty 70 percent of the time.
"It is a game of failure and learning how to deal with failure over and over again," Su'a said. "And being able to be resilient and bounce back the next day to perform at a high level is critical."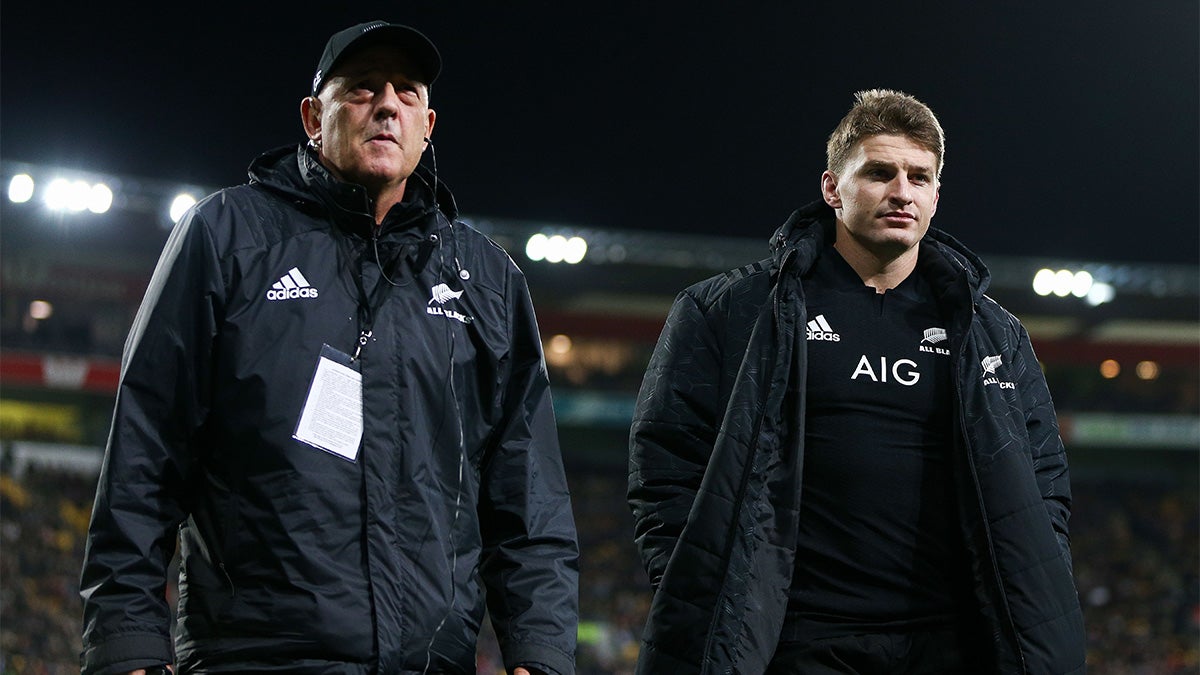 Think of it in terms of another time-honored cliché — turning the page. Athletes have to learn not to allow one bad at-bat or game to become two or three and hit the reset button instead, mental skills coaches say.
"It's the practice of staying in the present," said Kamphoff, who was a track and field athlete at Northern Iowa University. "One of the things I would do in helping athletes train is what I would describe as like their present-moment focus. I sort of think of sports psychology as having different mental tools in your toolbox, and we want to be able to develop our mental toughness and our mental strengths so that we can handle whatever comes our way. That includes not dwelling on the past, but looking for opportunity in the present even if things aren't going perfectly."
Mike Zunino understands the need to put yesterday in the rearview mirror. He said he believes baseball's repetitiveness makes the sport as much a mental game as physical. Because of that, the 28-year-old Tampa Bay Rays' catcher, who spent six seasons with the Seattle Mariners before joining the Rays last off-season, appreciates having Su'a to confide in.
"When there are 162 games in a year, you don't have a week or a certain amount of days to prepare, you are suiting up the next day," he said. "So, I think the mental side of this game is as important and the physical side as far as being able to get rid of bad thoughts or habits. Our minds and our thoughts can take us out of so much stuff that we have trained our bodies to do. We get in our own way sometimes. Having (a mental skills coach on staff) and having these guys so readily available has allowed me to learn a lot throughout my career."
Being readily available is fundamental to the occupation.
"The players realize that I am a resource and that there is no magic dust," Su'a said. "Sometimes it's nice having somebody who is not a staff member, coach or player, but who understands their situation and they can express (their feelings) and get something off their chest. They can express how they are feeling and have someone listen with a non-judgmental ear. When a player is ready to have a conversation, we can have it."
Tom Layberger has spent more than 25 years as a writer, editor and web producer for various media outlets. Tom, who resides in Tampa, is a graduate of the University of South Florida. Follow him on Twitter @TomLay810
Editor's note: For the coming 2019-2020 academic year, the Global Sport Institute's research theme will be "Sport and the body." The Institute will conduct and fund research and host events that will explore a myriad of topics related to the body.
Related Articles
Athletes opening up to discussing mental health issues
NCAA faces uphill battle getting mental health care to student-athletes
Cyclist Kelly Catlin's death sheds light on mental health of professional athletes
Marquette's Markus Howard blazes trail for high-profile college athletes speaking about mental health
Stigma of mental health issues a barrier to treatment for athletes
Hope Happens Here grows out of the heartbreak of suicide
Educating athletes about mental health stressors needed ASU researcher says
LGBTQ student athletes risk mental health when joining a sport
Tags:
Arizona State University
,
Boston Red Sox
,
Brandon Marshall
,
Cindra Kamphoff
,
Cleveland Browns
,
Junior Seau
,
Justin Su'a
,
Kevin Love
,
Lee Dorpfeld
,
Los Angeles Lakers
,
mental health awareness
,
mental skills coach
,
Mentally Strong Consulting
,
Michael Kelly
,
Minnesota Vikings
,
NCAA
,
Northern Iowa
,
Power Five
,
Ron Artest
,
South Florida
,
sports psychology
,
Tampa Bay Rays
,
U.S. Army
,
USF