Health
Physique is not a true indicator of fitness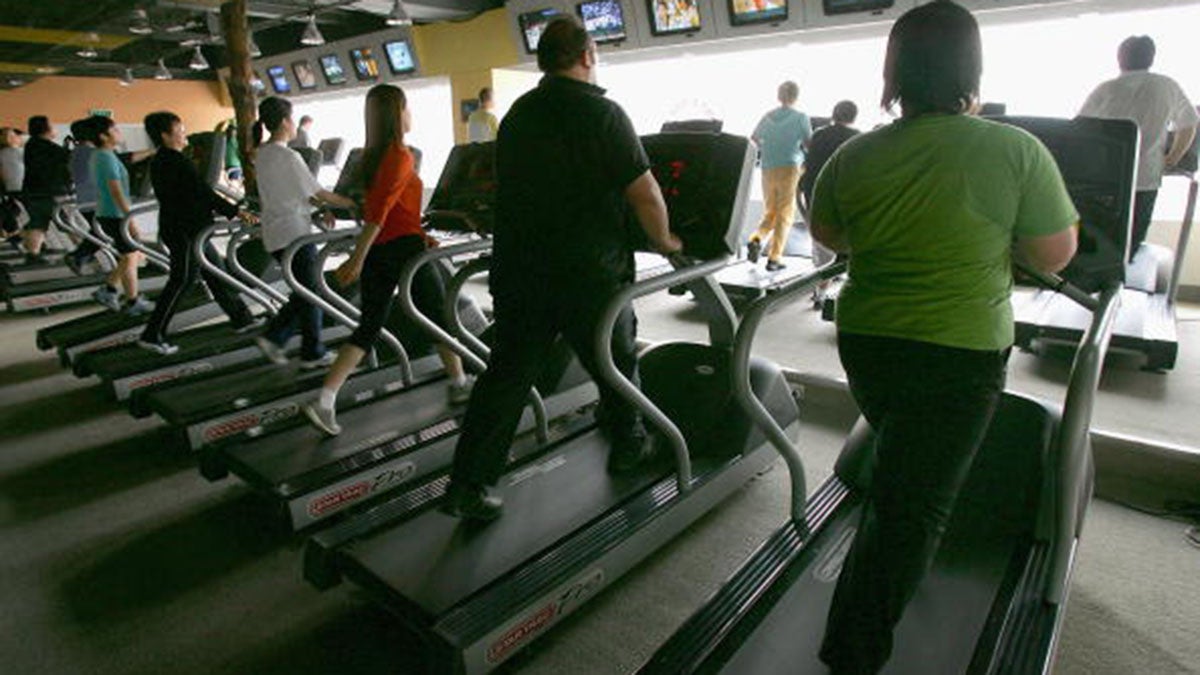 Tom Brady, one of the most accomplished players in the history of the National Football League, will earn $27 million in 2019 from his salary and multiple endorsements, according to Forbes. His wife, Brazilian supermodel Gisele Bündchen, earned an estimated $30.5 million in 2016, which was her last year of modeling before she retired. 
While both are considered fit for their profession, both also fit the accepted societal norm of being fit. From magazines to movies to social media, those who look the most physically fit are seen as the standard for beauty and attractiveness in our society. Women with flat stomachs and men with bulging muscles have the ideal body type. And as shown by Brady and Bündchen, fitness can earn individuals substantial wealth and worldwide fame. This has led to all types of diets, exercise machines and exercise routines designed to help those who want to get in shape as fast and as easily as they can.
However, according to a research paper published by the American College of Sports Medicine, those methods of getting in shape are much less beneficial to one's health than simply focusing on cardiorespiratory fitness, or CRF for short. While traditional methods of exercise and energy restriction can help with weight loss, they can also make it harder to keep the weight off. When one focuses on just losing weight rather than implementing daily, specific behaviors to improve cardiorespiratory fitness, there is an increased risk of suffering from chronic body weight instability, which can cause insulin resistance, hypertension and enhanced weight gain. 
Furthermore, lead researcher Glenn Gaesser details how fatness and fitness do not have to be mutually exclusive as  many of us are led to believe. It is possible for someone to be considered overweight or even obese, according to their BMI, but be considered healthy. While diet and exercise focus on getting rid of fat and have more of an external effect, improved CRF helps internally with bodily functions such as the respiratory and circulatory systems to improve overall health. While improved CRF can result in weight loss, exercise does not always help improve CRF and may instead focus on simply burning calories. The research paper details how, without consistent and healthy habits, weight loss has a minimal effect on overall health: Weight is very difficult to keep off if unhealthy habits are present. While fitness and sex appeal may go hand-in-hand today, researchers reported it is possible to be fat and not only be fit and healthy, but also an exceptional athlete.
Keeping Brady and the New England Patriots in mind, the men in charge of protecting him, the offensive line, all weigh at least 300 pounds, which is typical for NFL offensive linemen. They may be considered overweight and not generally seen as fit, but their fitness compared to Brady's may surprise.When Brady came out of college in 2000, he ran the 40-yard dash in 5.28 seconds. However, all of Brady's starting offensive linemen this season are as fast or faster. The slowest, center Ted Karras, ran a 5.28 40-yard dash time. 
In 2015, several Indianapolis Colts offensive linemen were asked to be in ESPN the Magazine's annual Body Issue, for which they were asked to pose naked. In the subsequent interviews for the magazine, former Colts lineman Jack Mewhort was asked to reveal "something about (his) body that would surprise people," and he claimed to be good at yoga, and it was his teammate and fellow lineman Anthony Castonzo who got him into doing yoga in the first place. While strength is typically seen as the most important trait for linemen, that detail illustrated flexibility can be very important, as well. Linemen need to have the balance and flexibility to hold blocks on exceptionally agile and flexible pass rushers, so there is much more that goes into the job than brute strength.  
As the researchers concluded, "rather than concentrating on biologically impractical weight-loss goals, healthy behaviors should be the primary end point."
Marco Quezada is a senior sports journalism major at Arizona State University
Editor's note: For the coming 2019-2020 academic year, the Global Sport Institute's research theme will be "Sport and the body." The Institute will conduct and fund research and host events that will explore a myriad of topics related to the body.
Related Articles
High school P.E. course can lead to 'Fitness for Life'
Gym class, recess can be critical learning components for children
Studies: Children on autism spectrum could benefit from sports activities
What is causing inactivity in the U.S.?
How is the U.S. choosing to get active?
Studies show staying active key to successful aging
Sports drink or water? Well, that depends
Can health apps motivate people to exercise more?
Virtual reality takes you out of the gym to improve workouts
Playing Teen Sports May Protect From Some Damages Of Childhood Trauma
More than 1 in 4 people across the world don't get enough exercise, study says
Study shows evolution of fitness training from functional to high tech
Tags:
American College of Sports Medicine
,
Anthony Castonzo
,
BMI
,
cardio
,
cardiorespiratory fitness
,
ESPN the Magazine
,
fatness
,
fitness
,
Forbes
,
Gisele Bündchen
,
Glenn Gaesser
,
health
,
Indianapolis Colts
,
Jack Mewhort
,
New England Patriots
,
NFL
,
overweight
,
physique
,
Sid Angadi
,
supermodel
,
Ted Karras
,
Tom Brady