Health
Archive
49ers turn to playful pup Zoë for emotional support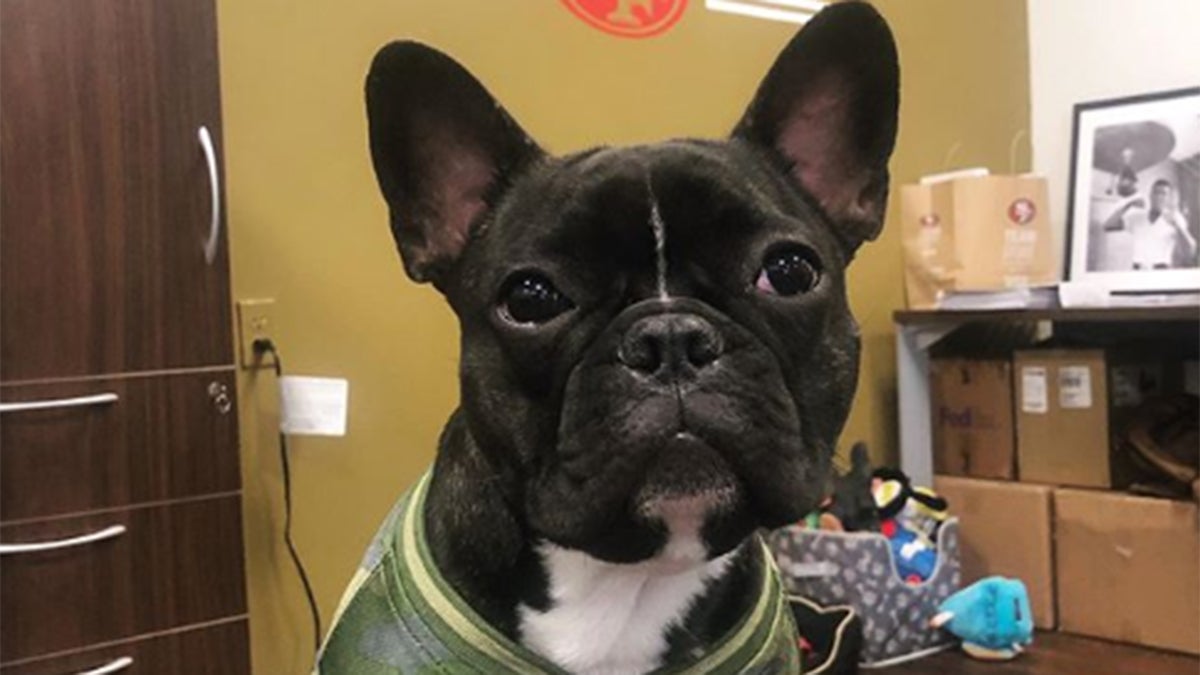 After a long, grueling practice in Bay Area sunshine, San Francisco 49ers players retreat to Levi Stadium's facilities to perhaps see the trainer, shower or swing by Director of Player Engagement Austin Moss's office. Players head to Moss's office to speak with his four-leg officemate.

Meet Zoë.
Zoë is a French bulldog and an official member of the San Francisco 49ers in her second season with the team. She joined the team after Moss had a lengthy discussion with defensive linemen Solomon Thomas about the importance of mental health and the battle against depression. They realized a dog could take their minds off the game of football. 
"This is a very stressful job; it's very hard for a lot of guys," Thomas said to the Athletic. "A dog can be a perfect getaway for some guys, and sometimes you don't know what a dog could mean."
Thomas has been battling depression since his older sister Ella took her life in late January 2018. Though Moss was hesitant to take on the responsibility of bringing Zoë to work every day, he saw how much the dog altered Thomas's mood every time he stopped by. 
"I thought about what (Thomas) was dealing with, and, at the end of the day, I had never seen him smile so big and be so happy as he was when the dog was in here," Moss told The Athletic.
View this post on Instagram
View this post on Instagram
According to the United States Dog Registry, emotional support dogs are dogs that provide comfort and support in forms of affection and companionship. They help treat mental illnesses ranging from PTSD and bipolar disorder to anxiety. 
Not to be mistaken as a service dog, emotional service dogs do not have the same rights as a service dog. The American with Disabilities Act defines a service animal as "dogs that are individually trained to do work or perform tasks for people with disabilities." For example, if a dog is with someone who is blind, the dogs are tasked with helping that person through their day. 
On Oct. 5, the Washington Capitals debuted Captain, who is training and learning socialization with the Capitals staff, players and public for the next 14-16 months before he goes to America's VetDogs campus to begin formal service dog training.
I MADE THE TEAM! ?

I'm Captain the official pup of the @Capitals! Can I get a WOOF for the Coolest. Job. Ever? I love slick strolls on the ice, warm snuggles on the bench, and treats after a big win. It's been ruff keeping this a secret, but I'm here now and can't wait to play! pic.twitter.com/9zsQKSpcRE

— Captain (@CapsPup) October 5, 2019

Though she wasn't the first dog to find a role in the NFL, Zoë is the first dog with the job of providing emotional support to the 49ers. The NFL recently created an initiative aimed at having mental health professionals available at every facility. Though she may not be able to stand on her hind legs, the benefit of having Zoë around has started to show. 
"Every time I went by, there were more and more players in there, and that is a good thing," John Lynch told the Athletic. "I mean, football is so all-in, to have a place for them and kind of unplug, that was a good thing." 
Corey Kirk is a masters sports journalism student at Arizona State University