Health
For elite female athletes, optimizing sleep remains a work in progress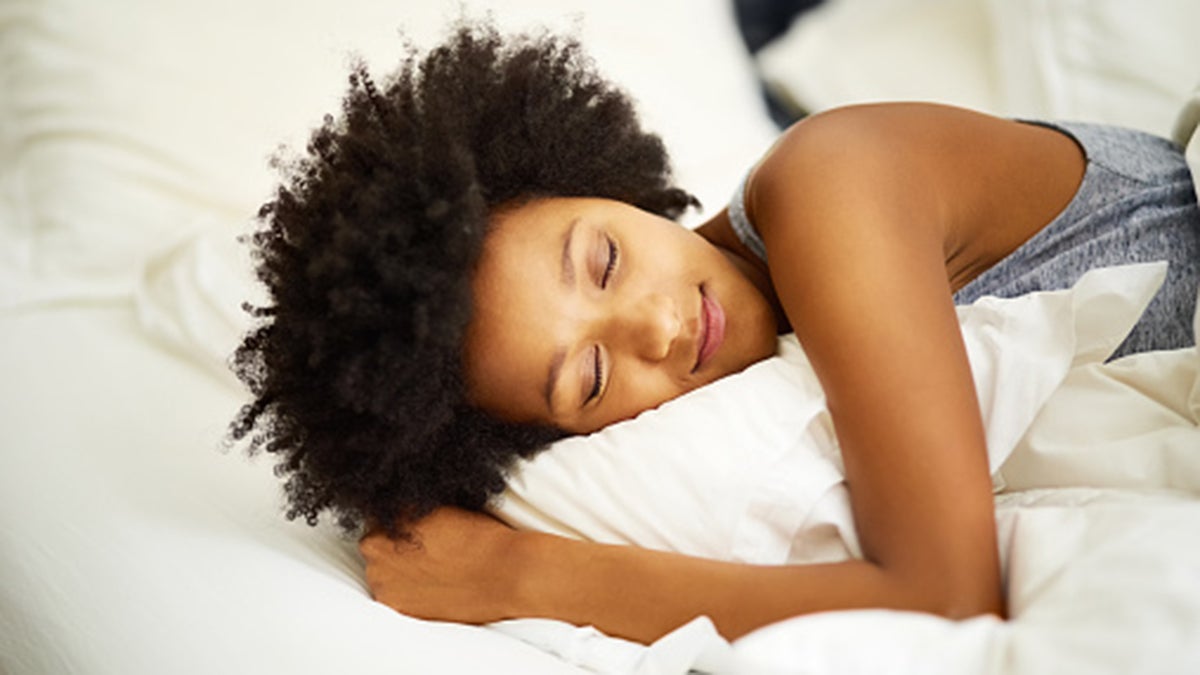 LeBron James and Roger Federer sleep up to 12 hours a day. However, their counterparts in women's sports seldom get the luxury of that much rest and recovery since their travel arrangements and outside work commitments are usually far different. Women's sports, such as basketball, soccer and hockey, are impacted when athletes face a lack of sleep.
According to the Vancouver-based company Fatigue Science, sleep is one of the five keys to peak athletic performance, along with hydration, nutrition, conditioning and mental preparation. Yet a 2019 British Journal of Sports Medicine paper suggests there is a "paucity of literature objectively examining the sleep of...female athletes."
That research gap makes it harder for doctors, physiotherapists or other specialists to provide evidence-based, best-practice sleep recommendations for women in sports.
Economics are another factor. For WNBA teams, having to take multiple commercial flights rather than traveling on private jets or chartered aircraft, like NBA or NFL teams, is one obvious sleep-killer.
With lower salaries than male stars, WNBA and National Women's Soccer League players frequently opt to earn more money and stay sharp by playing overseas after their North American seasons end. Many women's hockey stars teach youth clinics or work second jobs to support themselves. The lack of downtime cuts into their rest and can make them more susceptible to injuries.
Before the Canadian Women's Hockey League folded this year, Shannon Moulson of the Toronto Furies practiced downtown with the team from 9:15 p.m. to 11 p.m. two or three nights a week. Moulson drove more than an hour to get home, and then she had to be at her elementary school teaching job at 8 a.m. the next day. No NHL player has to deal with that sort of a schedule.
A recent Nielsen survey indicated 84 percent of sports fans are interested in women's sports. If professional female athletes, as a group, were able to get more sleep and consequently deliver stronger performances, it could only serve to increase the public's interest.
To put things in perspective, even in longer-established and better-funded men's pro sports, sleep was an afterthought as recently as 20 years ago.
Nick Littlehales wrote the 2017 book "Sleep: The Myth of 8 Hours, the Power of Naps ... and the New Plan to Recharge Your Body & Mind." The former chairman of the U.K. Sleep Council describes how he contacted Manchester United manager Alex Ferguson in the late 1990s and became the iconic soccer club's first sleep coach. One of Littlehales' innovations was "introducing probably the first training-facility sleep recovery room on the planet."
For an NWSL club such as Sky Blue FC, which faced public criticism in 2018 for a lack of showers at its New Jersey home field, adding a sleep recovery room would be lower on the list of priorities.
Women's national teams often get better sleep coaching than women's pro teams. Littlehales was hired by the Dutch women's bobsled team prior to the 2014 Winter Olympics. Dawn Scott, fitness coach of the U.S. women's soccer program, monitors the sleep habits of players with an online database to which they contribute data – even when they are away from the USWNT.
Anecdotally, approaches toward sleep vary widely among female athletes.
On Sept. 7 at the U.S. Open, Bianca Andreescu made global headlines when the 19-year-old tennis star beat Serena Williams and became the first Canadian and first player born in the 2000s to win a Grand Slam singles title. The native of Mississauga, Ontario, bounced back to capture the $3.85-million prize after being sidelined for about three months earlier in 2019 with a shoulder injury.
"Sleep is the most important thing for recovery," Andreescu said at the inaugural Aurora Games in Albany, New York, in August. "Then there's the nutrition part and recovery with physio, obviously. But I think sleep is the most important thing. I try to get at least nine hours a day. And then during the time I was off, I also switched to a different diet. I think it's all working really well for me, so I'm going to stick to whatever I'm doing."
Andreescu laughed when asked if she had a sleep coach, and said she does not stick religiously to her nine-hour sleep regimen.
"Of course there's cheat days." she said. "I need to live my life, too, sometimes."
Hannah Brandt, who won a gold medal with the U.S. women's national ice hockey team at the 2018 Winter Olympics in South Korea, said she aims for eight hours of sleep every night. The 25-year-old forward has a simple strategy for combatting jet lag on international trips.
"I do my best to try to adjust to the time while I'm on the plane there," Brandt said. "If it's one of those long flights, that's my best bet. I try to sleep when I should be sleeping. Once I get there, I just do what I can do to get on the right schedule right away. Otherwise, you can be stuck in an American time zone for the whole trip and that's never fun."
She rigorously avoids checking her phone or going on social media if she wakes up in the middle of the night. And while Brandt also uses melatonin and Tylenol PM to help her sleep, her teammate Haley Skarupa, a fellow 2018 Olympic champion, takes a different approach.
"I've actually never taken sleeping medication," Skarupa said. "Not even like Tylenol PM. I pride myself on that. Sometimes I don't even sleep on the plane ride there or back. I'm usually someone that gets pretty much no sleep, but I don't get jet-lagged. I just get to my destination, get one full night of sleep, and then I wake up ready to go. That's my thing. I try to tell people, but they're always passed out on the plane!"
Skarupa, 25, said she can function on five hours of sleep, but prefers six to eight hours.
Naturally, not all sleep optimization methods require a large budget or sophisticated technology. A fundamental tenet of Littlehales' R90 Sleep Recovery Program is to focus on the number of complete 90-minute sleep cycles you can fit into one night rather than a flat number of hours. Sleeping in compression gear may assist with localized muscle recovery after workouts. Typical wearable sleep trackers cost between $150 and $250.
Regardless, women's sports need more research and funding to achieve a level, female-specific playing field when it comes to sleep. 
Until that occurs, fans will not see the absolute best out of budding stars such as A'ja Wilson, of the Las Vegas Aces, who was the 2018 WNBA rookie of the year, or Ellie Carpenter of the Portland Thorns, the youngest player ever to score an NWSL goal at age 18.
Lucas Aykroyd writes for the New York Times, espnW, and the Women's Sports Foundation. Based in Vancouver, he has covered women's hockey at five Winter Olympics and four IIHF Women's World Championships.
Editor's note: For the coming 2019-2020 academic year, the Global Sport Institute's research theme will be "Sport and the body." The Institute will conduct and fund research and host events that will explore a myriad of topics related to the body.
Tags:
2018 Winter Olympics
,
A'ja Wilson
,
Alex Ferguson
,
Aurora Games
,
Bianca Andreescu
,
British Journal of Spor
,
Canadian Women's Hockey League
,
Ellie Carpenter
,
Fatigue Science
,
Haley Skarupa
,
Hannah Brandt
,
jet lag
,
Las Vegas Aces
,
Lebron James
,
Manchester United
,
melatonin
,
National Women's Soccer League
,
Nick Littlehales
,
Nielsen
,
NWSl
,
Portland Thorns
,
Roger Federer
,
Serena Williams
,
Shannon Moulson
,
Sky Blue FC
,
Toronto Furies
,
Tylenol PM
,
U.K. Sleep Council
,
USWNT
,
WNBA