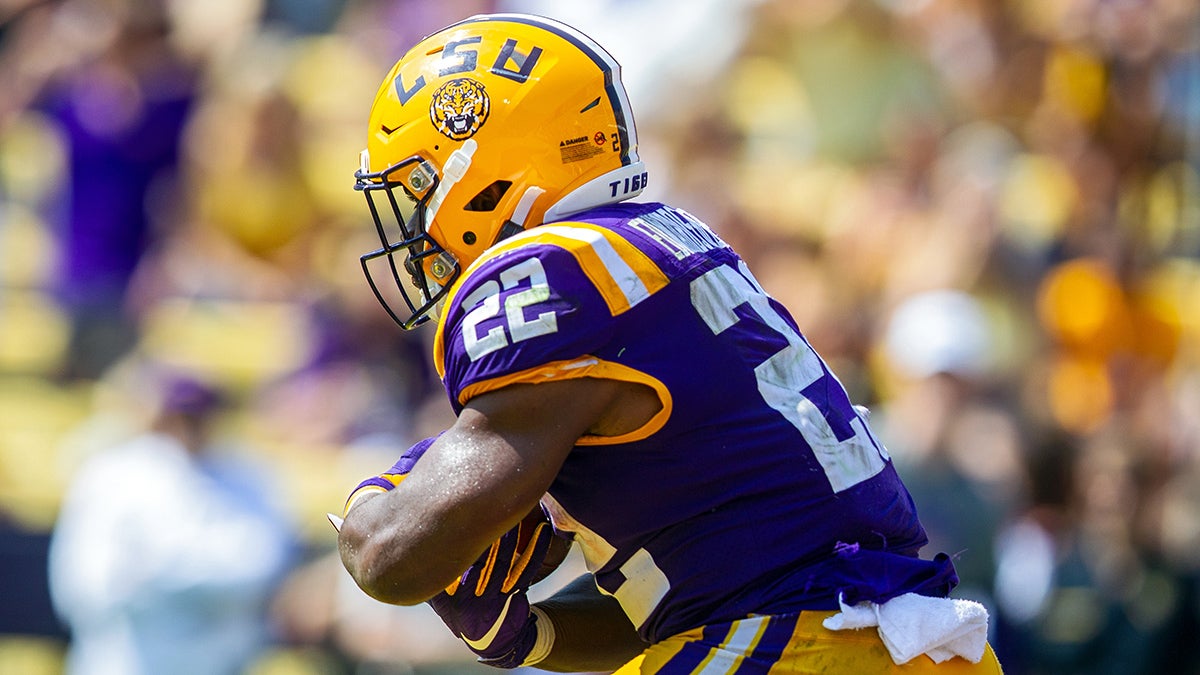 Colleges are now investing in new ways to analyze athletes using technology to improve performance in a variety of sports, ushering a change in how analysis is conducted in these programs.
They now invest in such things as anti-gravity treadmills, cryotherapy chambers, pressurized recovery boots and sodium-infused water coolers. Colleges have long boasted some of the best laboratories right on their campuses, and they are now showing that their work in science can intersect with athletics. 

"I love it," Louisiana State University head football coach Ed Orgeron told The New York Times. "It's the facts. It's not emotions."
LSU is among many programs that have incorporated technology into their football program.The school recently built a $28-million training facility that caters to every need in terms of athletic analysis and recovery. Orgeron believes athletes will be drawn to these newer concepts. 
"These kids are different," Orgeron said. "They're going to try stuff. They're reading about it, and they want to be a part of it," 
LSU's athletic training facility gives coaches and athletes the opportunity to collect data and track athletes during their workouts. For instance, during a practice, receivers and tight ends might wear goggles that track their pupils to determine which eye they favor when focusing on the ball while catching a pass. LSU's football support staff has even converted a shipping container into a cold-recovery chamber that is cooled to 49 degrees for quick recovery after workouts in hot and humid Baton Rouge, Louisiana, where the school is located. 
"It cools the total body off, not just the legs or the torso," Paul Boudreaux, creator of the device told Madison.com.
Another common battle that athletes face is cramping. The LSU athletic program introduced sodium infused coolers into their locker rooms, specifically made to cater to the needs of each athlete.
"These machines are our water fountains now," athletic trainer Jack Marucci told the New York Times. "The players will have their own custom drinks. If a guy needs to lose weight, he doesn't need to have as many carbs or sugars in his drink. We can identify guys that are cramping so we can add more sodium to their drink."
While these ideas have shown positive results for athletes, some coaches remain apprehensive letting scientists use their athletes' time in research. 
"As long as you can provide a direct benefit to their daily routine, that's your ticket in," Josh Hagen, director of the Human Performance Innovation Center at West Virginia told The Times. 
Although the new technology is designed to improve athletic performance, it has raised concerns about protecting the privacy of athletes who might be having their blood, urine and even DNA collected and analyzed. LSU's testing is voluntary, but there are concerns about how data from college athletes is used and stored and who has access to it.
"If you are an 18-year-old recruit on a football team, are you willing to stand up to your coach and say, 'No, I don't want to draw my blood because I don't know how you're going to use it or protect it,'" Warren Zola, a professor of sports law at Boston College, told the The Times. "'You may be trying to help me, but there may be stuff that I don't know.'"
These types of technology that are used in athletics try and maintain openness with their users, knowing exactly what they'll be monitoring and for what purpose. 
For example, a product like Humon, which is a device called a hex tracker that rests on the athlete's quadricep, measuring blood-oxygen levels. After every physical performance, it provides immediate results and feedback.
LSU isn't the only one taking steps towards innovation in their program. Oklahoma and Clemson universities are also taking the same approach. 
Corey Kirk is a masters student in sports journalism at Arizona State University
Related Articles
Better helmets, sensored mouth guards part of effort to make football safer
Subconcussive hits still cause damage to football players
ASU researchers create messages to improve concussion reporting
New study says classic concussion treatment may not be effective
Football takes a back seat to cycling when it comes to head injuries
Playing impact sports in high school can cause 'significant' changes in brain
Conflicting research on CTE shows need for more study
New research, technology aimed at minimizing concussions
Study shows brain changes in football players could be from learned hand-eye coordination skills
Baseline concussion testing keeps athletes game ready