Health
Archive
Premier League, Bundesliga helping fans lose weight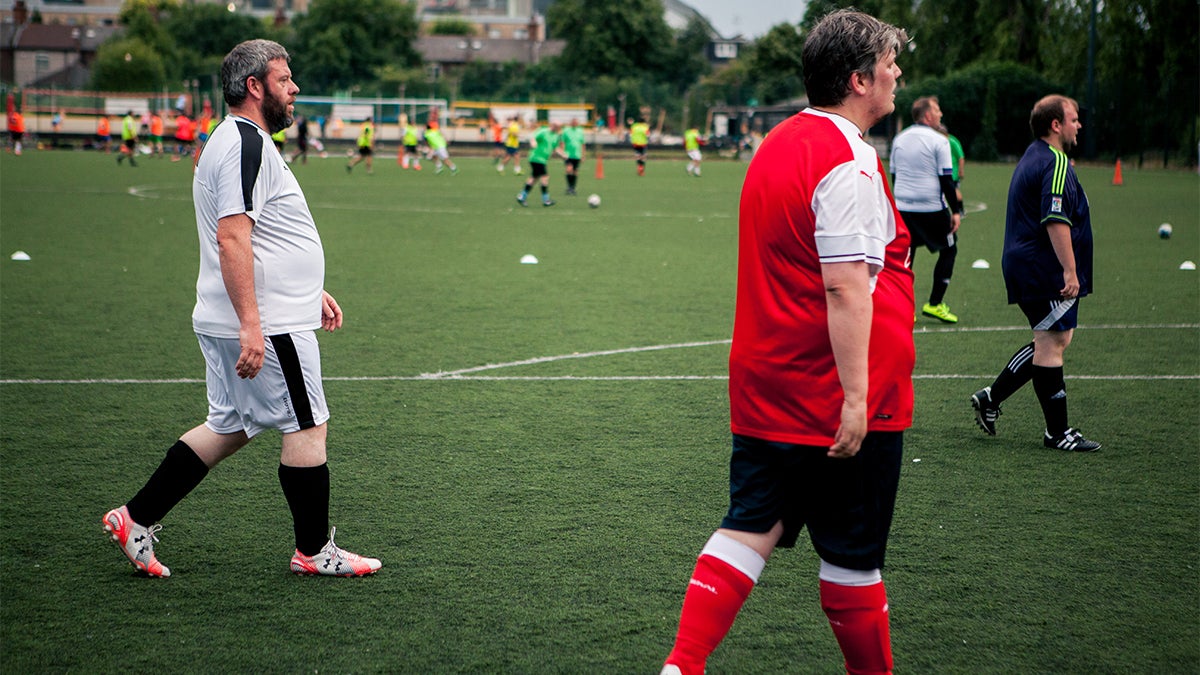 Can your football team make you healthy?
According to its website, the Football Fans in Training (FFIT) program "is a healthy living and weight loss programme carefully designed to appeal to men, and which has been developed and successfully evaluated in a major research project led by the University of Glasgow. It was developed to include the latest scientific approaches to weight loss, physical activity and diet."
FFIT was created in 2010 to take aim at what is commonly referred to as the "obesity pandemic." The forecasted pandemic predicts that the morbid-obesity rate in Britain will double by 2035.
According to the Obesity Health Alliance, the National Health Service spends over £5.1 billion a year dealing with the health complications of obesity. The research project prepared by the University of Glasgow attempts to engage obese and overweight men between the ages of 35-65 who are fans of professional football clubs in a community-based fitness program for 12 weeks with their favorite club. 
The program, which includes 12, 90-minute sessions, aims to teach participants skills and techniques to improve weight loss and diet. Each session includes training sessions with coaches and time in the classroom. In the classroom, the program teaches healthy eating habits rather than strict diets that often are difficult to follow.
Under the guidance of coaches, participants are enabled to participate in football games and drills at their own pace without fear of overworking, creating a supportive environment to make feasible progress. Following completion of the course, participants are sent reminder emails to reinforce what they've learned, and then they are invited to attend a reunion session nine months later. 
As reported by the Guardian, Sally Wyke, the program's principal investigator, said, "Gender-sensitised lifestyle programmes delivered in professional football clubs show great promise in Europe and could play an important health role in engaging under-served men."
Compared to the control group, members of the intervention group on average lost 5 kilograms more, reduced their waistline by 5.3 centimeters more and reduced their body fat 2.2% more over a 12 month span. Participants also experienced lower blood pressure and alcohol consumption than the control group after the session.
Fergus McCougan Inverness Caledonian Thistle, a participant in the program, said, "I don't even know where to start. It's totally changed my life, altogether. The most important thing is I'm sleeping a lot, a lot better than I ever was. I'm a lot fitter and I go to the gym two or three times a week, if I can humanly manage it, you know? And Football Fans in Training has changed the way my family eats."
Since 2010, the program has expanded from 13 teams in the Scottish Premiership, the top tier in Scottish football, to leagues like the Premier League and Bundesliga. Clubs such as Arsenal, Manchester City, and FC Schalke 04 have joined the initiative to promote healthier lifestyles. 
With the rising popularity of the MLS, as well as America's similar obesity problem, fan-health initiatives similar to FFIT may be seen in the next few years. According to research done by World Population Review, the United States ranks as the 16th most obese country in the world. The recent fitness initiatives executed by the European football leagues, as well as youth movements such as the NFL Play 60, bodes well for a potential MLS-partnered program to be developed in the near future.  
Chase Williams is a senior sports journalism major at Arizona State University
Related Articles
Combating obesity proving difficult in low-income communities
Study shows evolution of fitness training from functional to high tech
Studies show staying active key to successful aging
Endurance training can significantly impact diabetics
Studies: Children on the autism spectrum could benefit from sports activities