Health
Science
Hamstring injuries don't have to be the end to a footballer's career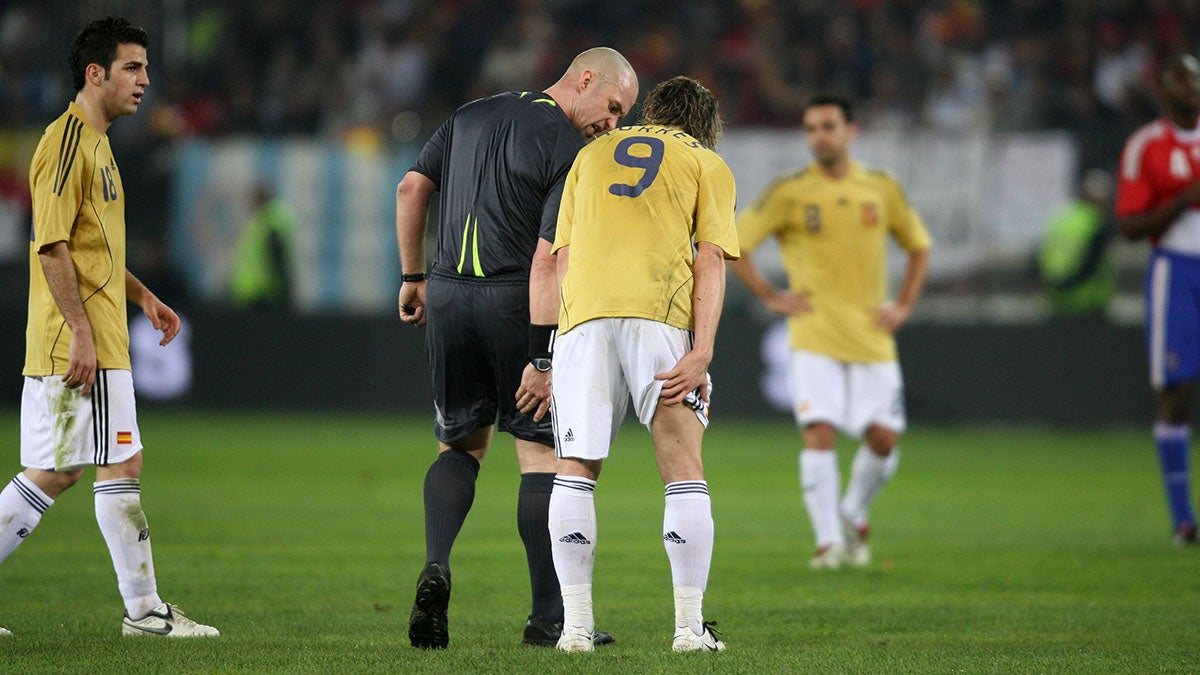 Sports, more precisely football, comes with the risk of serious injuries, one of which is most dreaded by footballers: the hamstring injury.
Due to the nature of the game, which requires kicking, running and controlling the movement of the ball with primarily one's legs and feet, it is common in football to see players hit the turf in agony having stretched beyond limit one of those three hip muscles — the biceps femoris, semitendinosus and semimembranosus.
Former Spanish international Fernando Torres is certainly one person who would likely cringe at the mere mention of the injury. In 2008, Torres finished third behind Lionel Messi and Cristiano Ronaldo for the Ballon d'Or award after scoring 38 goals for Liverpool and leading Spain to an international title. But luck was not with him.
Not once, not twice but thrice did Torres go down clutching his hamstring in the course of the 2008-2009 campaign and the impact of the recurring damage soon took its toll and ultimately left a mark on his career.
 Though El Nino may have gone on to lift every major trophy in club football, as well as two European Championships and even a World Cup title, on an individual level, he was never the same fleet-footed, silky player who lit up the English topflight, scoring 24 goals in 33 league appearances for Liverpool after first arriving in Anfield for a then-club record contract.
In his book, 'El Nino, My Story', the 35-year-old summed up his predicament: "It was a real hammer blow. The first time it happens you think it is normal and you keep going. The second time, you stop, you take more care and you start to ask yourself why it happened. The third time, you stop properly, you start to investigate the underlying causes and work as hard as you can to make sure it never happens again. That was even more important in my case, because it was my hamstring that was causing me problems — the muscle I live by, the one that gives you acceleration and speed."
What is a hamstring injury and why is it common in football?
A hamstring injury can occur when one or more of the three muscles located at the back of the thigh and runs directly to the knee region is stretched beyond limits to the point of snapping or causing a tear to the delicate tendons.
The majority of such injuries occur during sprinting or when speedy footballers try to outwit their markers in a dash, which creates a greater proportion of movement on the hamstring muscles. There are, however, varying degrees of severity to this mishap, and a grade one tear is understandably less grim than a grade two or grade three strain.
Surgical researchers have shown that in the severest of cases, the tissue tears completely away from the hip bone. It may even pull a piece of bone away with it.
American physician Robert Gendler, who suffered from the pain of a hamstring injury described his predicament with these words: "The pain was not unbearable, but it was constant. Even the smallest movement made it worse, and I was not able to properly cycle, hike or jog. It even hurt to sit. I eventually began to feel irritation also in my sciatic nerve."
Is a hamstring injury a career-ending event?
The answer to this is a simple "No." Rupturing one's hamstrings might not necessarily be a death knell.
With proper medical attention, the stricken player who picked up a grade one hamstring strain could take up to three weeks or less to return to action, whereas grade two and grade three tears can take much more than three weeks and can run into months.
But these recuperation periods can differ depending on the individuals in question and how best one's body responds to treatment.
What are the treatment procedures that can aid faster recovery?
One of the most popular ways of treating and rehabilitating a hamstring injury is the "RICE" method — Rest, Ice, Compression, Elevation.
As surgeries are rarely needed, except in issues of complete avulsion or tear, most physiotherapists also employ some type of exercise, preferably in a swimming pool or on a stationary bike set to a low resistance.
These exercises help take one's hamstrings through a range of motions without having to hold up one's weight. Then when one can eventually walk with no support and without a limp, a walking program is introduced. As the rehabilitation progresses, the player can work up to jogging.
Stretching exercises will also be a key feature of the routine rehab activities.
Emmanuel Chinaza is an international sports media guru who has featured on The Scuffed Soccer Podcast leading up to the 2019 U-20 World Cup
Editor's note: For the 2019-2020 academic year, the Global Sport Institute's research theme will be "Sport and the body." The Institute will conduct and fund research and host events that will explore a myriad of topics related to the body.
Tags:
Ballon d'Or
,
biceps femoris
,
compression
,
Cristiano Ronaldo
,
El Nino
,
elevation
,
Fernando Torres
,
footballers
,
hamstrings
,
hip muscles
,
ice
,
Lionel Messi
,
Liverpool
,
My Story
,
rest
,
RICE
,
Robert Gendler
,
semimembranosus
,
semitendinosus
,
semitendinous
,
Spain
,
stretching exercises
,
walking program