Health
Archive
How do IAAF regulations affect female athletes with high testosterone levels?
Why this matters
Female athletes with high testosterone levels are struggling to find the right option to continue to compete at the highest level and satisfy IAAF regulations.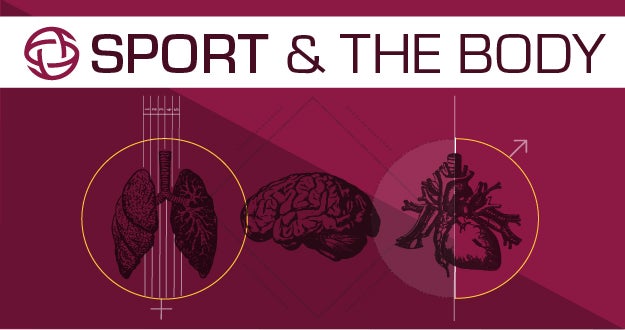 The testosterone levels of female track athletes have been in the news a lot in recent months. Caster Semenya, a South African track athlete, has been part of multiple disputes with the International Association of Athletics Federation (IAAF). 
Over the summer, she appealed the IAAF's decision — requiring her to medically lower her testosterone levels before competing internationally against women — to the Court of Arbitration for Sport (CAS) and the Swiss Federal Tribunal. Both courts upheld the IAAF rules requiring female athletes to maintain certain testosterone levels.
Two-time Olympic champion Caster Semenya has lost a landmark case against the IAAF - meaning female athletes with higher levels of testosterone will have to medicate if they want to compete. pic.twitter.com/m0mBgsSSFF

— Al Jazeera English (@AJEnglish) May 1, 2019
In September, The Telegraph reported that two female track athletes were given misleading information about a surgery to lower their testosterone levels. Annet Negesa, a middle-distance runner from Uganda, and an unnamed athlete each underwent a gonadectomy — a surgery to remove the internal testes. 
All this recent attention has sparked debates around the sports world: What are the IAAF's regulations regarding testosterone levels? What options do athletes have to reduce their natural testosterone levels and conform to IAAF standards? And what resources are available to advocate for these athletes?
What are the IAAF regulations?
In May 2019, the IAAF adopted new rules and regulations regarding testosterone levels. These rules apply to athletes with differences of sex development (DSD). The IAAF defines this as individuals with congenital conditions that cause atypical development of their chromosomal, gonadal and/or anatomic sex.

In the new regulations, the IAAF outlines some of the different conditions affected:
5? reductase deficiency 

is a condition that affects male sexual development before birth and after puberty. People with this condition are genetically male, they have one X and one Y chromosome, but their body does not produce enough of a hormone called dihydrotestosterone (DHT). Lack of DHT disrupts the formation of external sex organs.

Partial Androgen Insensitivity Syndrome (PAIS)

is a condition that affects the reproductive and genital organs of a fetus. 

17? hydroxysteroid dehydrogenase 3 deficiency

is a condition that affects male sexual development. While many people with this condition are born with external female genitalia, they are genetically male. During puberty, people with this condition develop male secondary sex characteristics such as increased muscle mass.

Ovotesticular DSD

is a rare disorder where individuals are born with reproductive organs of both sexes.

Genetic disorders involving

Gonadal Steroidogenesis,

which refers to how the body is able to synthesize steroids.
The IAAF's new regulations require DSD athletes to maintain a testosterone level of 5 nmol/L for at least six continuous months to be able to compete as a female.
"Like many other sports we choose to have two classifications for our competition -- men's and women's events," IAAF President Sebastian Coe said in a press release. "This means we need to be clear about the competition criteria for these two categories. Our evidence and data show that testosterone, either naturally produced or artificially inserted in the body, provides significant performance advantages in female athletes."
Within the same press release, the IAAF cited research that states "most females (including elite female athletes) have low levels of testosterone circulating naturally in their bodies (0.12 to 1.79 nmol/L in blood), while after puberty the normal male range is much higher (7.7 to 29.4 nmol/L)."
In 2018, The New York Times addressed the fact that three different researchers found flaws in the IAAF data.
"They cannot use this study as an excuse or a reason for setting a testosterone level because the data they have presented is not solid," one of the independent researchers, Erik Boye of Norway, told The New York Times.
Research has been conducted by Cedars-Sinai Medical Center in Los Angeles and the Mayo Clinic that confirms the IAAF's data on free testosterone levels in premenopausal women.
Athletes like Semenya, with testosterone levels that exceed the IAAF's new limit, are not allowed to compete in international 'restricted events' from 400m to the mile unless they medically reduce their testosterone levels. They do have the option to compete in non-international or non-restricted events in the female classification. They can also compete in all events in the male classification or intersex classification if it is offerred.
What are the options for athletes to lower testosterone levels?
Options to lower testosterone levels include medication — like Metformin and Spironolactone — monthly injections or surgery. There are some side effects associated with the drugs used to lower testosterone. They include increased risk of depression, liver injury and hepatitis among others. These harmful side effects are one of the reasons that Semenya fought the new IAAF regulations.
The surgical option is often a gonadectomy, which involves the removal of the internal testes. According to a study about disorders of sexual difference published in Avery's Diseases of the Newborn, this surgery is considered "when the assigned sex is different from the gonadal sex….and when there is a tumor related to the testicular tissue." The timing of surgery varies with each individual case, but most often it is performed before puberty to decrease the risk of tumors forming on the testes.

Negesa was an Olympic hopeful in 2012. She wanted to compete in the 800m — a race Semenya won. Her naturally high testosterone levels were discovered before the games, and in order to avoid a ban she agreed to undergo a consultation to determine the best form of treatment. According to The Telegraph, she was not fully aware of the process or effects of the treatment.
"They told me it was kind of an injection, they were pulling out my testosterone," Negesa said in an interview with ARD, a German broadcaster. "But that's not what they did. When I woke up in the morning, I had wounds."
The long-term effects of this surgery are not well known. "This area is challenging since there is not robust clinical research in the area," Dr. Juliana Kling, associate chair for research on women's health and internal medicine at Mayo Clinic Arizona, said in an email. "A lot of what guides clinical practice is expert opinion driven or extrapolated from other populations" like the effects of oophorectomy in women before menopause.
Who is advocating for the athletes?
These cases go through the IAAF, not the individual federations. They are initiated through the the IAAF Health and Science Department medical managers. An athlete with high testosterone levels must provide the IAAF medical team with their serum testosterone level from a blood sample. The sample must fall within the required levels before an athlete is cleared to compete.
A spokeswoman for the IAAF told The Telegraph, "The IAAF encourages relevant athletes to seek independent medical advice and will, if requested, provide athletes with information on independent experts and reference centre specialists. The IAAF has never recommended surgery to any athletes affected by its regulations, nor paid for any of their treatment."
When Semenya filed her claim against the IAAF at CAS, she had the backing of her national federation and fellow South African athletes. Athletics South Africa was listed as a second claimant in those proceedings. 
"Naturally we are disappointed with the judgment," South African Sports Minister Tokozile Xasa told the Sunday Times after the CAS judgment was handed down. "However, we have directed Athletics South Africa (ASA) to request a copy of the full judgment. We will study the judgment, consider it and determine a way forward."
While it is not required in IAAF proceedings, athletes like Semenya benefit from the support and guidance of their national federations.
Sarah Farrell is a graduate student studying sports journalism at Arizona State University.
Tags:
17? hydroxysteroid dehydrogenase 3 deficiency
,
5? reductase deficiency
,
Annet Negesa
,
Athletics South Africa
,
CAS
,
Caster Semenya
,
Court of Arbitration for Sport
,
differences of sex development
,
Dr. Juliana Kilng
,
DSD
,
gonadectomy
,
IAAF
,
IAAF Health and Science Department
,
International Association of Athletics Federation
,
intersex
,
Mayo Clinic Arizona
,
Metformin
,
Ovotesticular DSD
,
PAIS
,
Partial Androgen Insensitivity Syndrome
,
restricted events
,
Spironolactone
,
Swiss Federal Tribunal
,
testosterone
,
Tokozile Xasa
,
track
Related