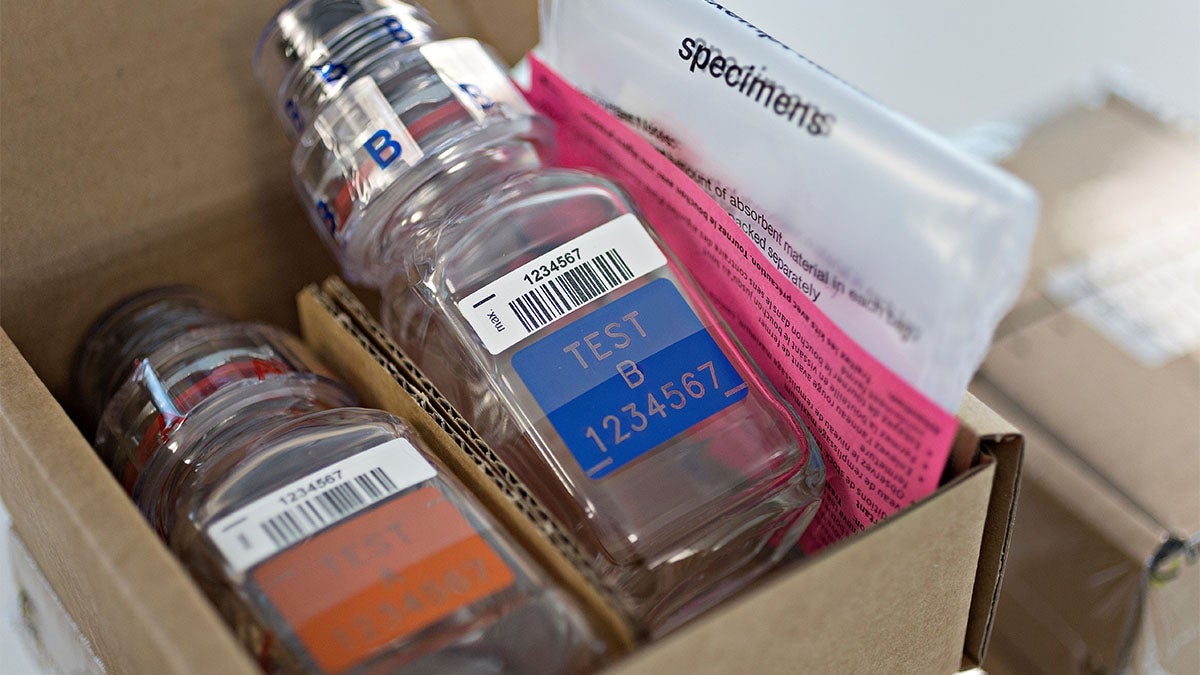 Doping in sports is nothing new. Defined essentially as using banned substances or prohibited methods to gain a competitive advantage, doping has led to scandalous headlines across a spectrum of sports, from baseball to cycling to track and field. 
It has involved amateurs and professionals, men and women. Even esports are not immune to doping.
In 2015, gamer Kory Friesen revealed that he and his teammates were using Adderall during an Electronic Sports League event in Poland. Adderall is a performance-enhancing drug aimed to improve focus and concentration.
According to Transparency International, doping refers to "sports crimes that aim to chemically modify the performance of a player to influence the result of a match or competition." From a legal perspective, the World Anti-Doping Agency code refers to doping as the occurrence of one or more of the anti-doping rule violations. 
Of course, doping runs contrary to the "spirit of sports" and to the essence of Olympism, which is the pursuit of human excellence through the dedicated perfection of each person's natural talents and the celebration of the human spirit, body and mind through the values of sports. 
And now there's a new twist to an old problem — digital doping.
Esports players are using computers and gaming platforms to cheat, altering software to obtain benefits within the game. The problem is how to address "digital doping" when organizers cannot control the software they are using.
Such was the case Cameron Jeffers, a British professional road cyclist who competes on real bikes but was caught cheating on a virtual bike.
Jeffers won the inaugural Zwift eRacing Championship, organized by British Cycling and broadcasted to British television viewers in March 2019. Zwift eRacing is a virtual reality online platform where real world racers compete with each other.
In order to compete, participants must link a stationary bike to a subscription and run it on a device. Racers win by completing stations or qualifying rounds. 
Six months after winning the award, British Cycling charged Jeffers with sporting misconduct for manipulating pre-race data in order to gain an unfair advantage via in-game equipment.
Jeffers had competed with the so-called "Tron" bike officially named the "Zwift Concept 21," the fastest bike available on Zwift, but which requires an epic climb for riders to attain. Jeffers  obtained the special bike through the ANT+ simulator, an external platform that allows users to manipulate Zwift stats such as power, weight, and levels to unlock virtual equipment without going through the physical process of obtaining the so-called Tron bike.
Instead, he tricked the game to think he had climbed 50,000 meters.
Jeffers was disqualified from the event, and was sanctioned with a £250 fine and a six-month suspension. His award was given to James Phillips, following a resolution from British Cycling. Regarding the incident, British Cycling Integrity and Compliance Director Rod Findlay said that defending fair play in competition is at the core of the responsibilities of the British Cycling governing body. He also highlighted British Cycling's ability to investigate Jeffers's offense and the strength of their disciplinary regulations. 
The bottom line in this case is that, despite Cameron Jeffers' "misconduct," at the time he unlocked the bike there were no rules in place that prevented a racer from using an external simulator to improve their equipment ahead of the competition. 
So the simulator was not prohibited at that moment, and is it not prohibited today. 
There are other examples of virtual doping.
An actual "hacking" situation occurred in January 2019 when 12 professional players from the PlayerUnknown Battlegrounds European League were banned for using a program that allowed them to see where their opponents were located on a map. 
Six players received in-game bans for using the hack in public, but not professional, games and are facing a two-year suspension, while four other players were banned three years for cheating in professional qualifiers for the league. Yet another two players are facing a three-year ban for condoning the actions.
Although both the PlayerUnknown Battlegrounds pro players and Jeffers were banned for hacking a game, the Jeffers case is different, because while he was digitally doping, he is also a real-world professional cyclist. However, the charge of misconduct only affects him under the scope of Zwift's virtual competition, not in the real world.
To prevent situations like the Jeffers case in the future, esports leagues must now work alongside developers and traditional sports-governing bodies to develop applications and virtual reality games especially designed for their competitions. Doing so will allow esports competitions to detect players' behaviors aimed at obtaining an unfair advantage by altering software.
Also, esports leagues and traditional sports organizations should regulate this kind of player conduct so that dopers can be properly subjected to sanctions that extend to the real world as well.    
Victor Ocando is an international sports lawyer, who has worked as an external Legal Counsel for soccer clubs and sports agents in South America and Europe. He writes for several media outlets and is also a Sports Law online courses instructor. Follow him on Twitter @ocandovictor
Related Articles
NBA2K League player ban highlights lure of gambling in esports
Is esports a sport? Researchers undecided
Athletes joining the ranks of esports investors
Fortnite, NBA2K and Overwatch set stage in 2019 for esports
Growth of esports offering smaller colleges chance to compete with big boys
New report shows esports audience becoming more diverse
'E' stands for everywhere when it comes to esports
Not your father's injuries for esports gamers
Opinion: esports has a chance to make things right, but ignores women gamers
Who is watching, competing and building stadiums for esports?