Science
Take me out of the ballpark: MLB on record home run pace, but why?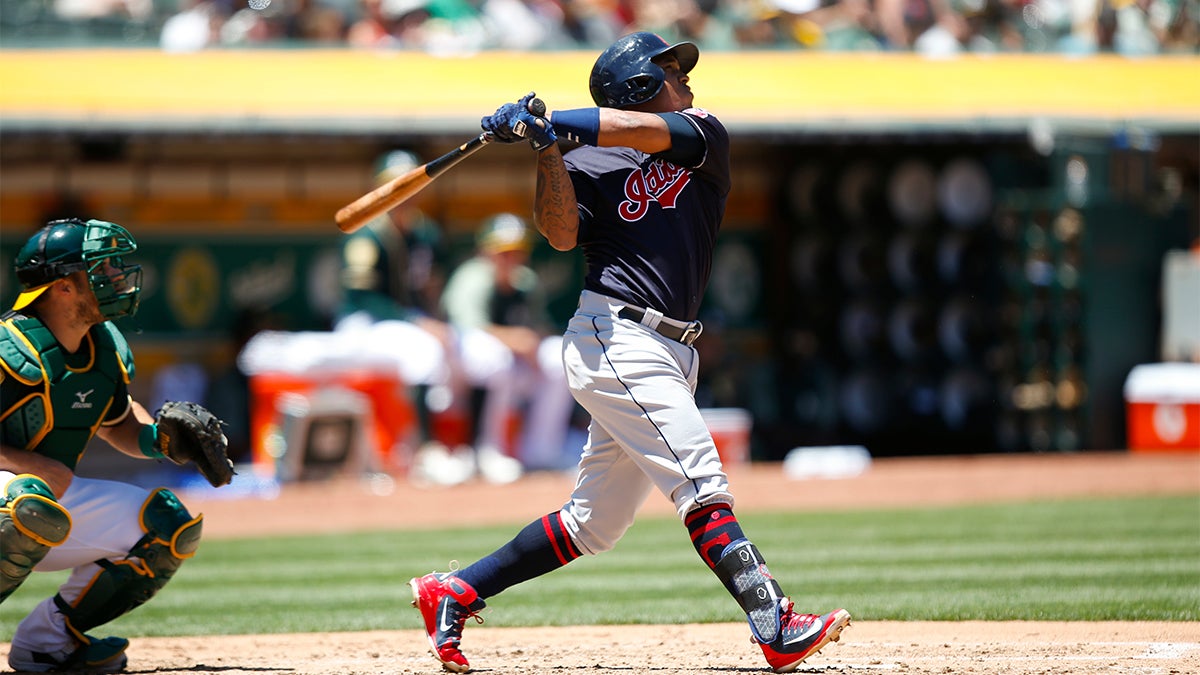 Major League Baseball's record home run pace was on full display at the July 17 All-Star Game at Nationals Park in Washington D.C. The American League and National League combined to hit 10, shattering the All-Star Game record. The previous mark was six.
The AL won the game, 8-6, and 13 of the 14 runs scored on homers.
Through the break, the two leagues had 3,286 homers – 1,711 by the AL, 1,575 by the NL – on a pace to equal or surpass last year's total of 6,105.
The AL hit a record 3,170 homers last season. The NL record, 3,005, was set in 2000, during the height of baseball's infamous steroid era.
There were 25 homers hit in last year's World Series, won in seven games by the Houston Astros over the Los Angeles Dodgers. The Astros hit 15 of them.
Was the World Series ball juiced?
"They flew very far and for some reason sliders didn't work," said Astros right-hander Justin Verlander, one of the more outspoken players in baseball. "I can't tell you why, but every single pitcher was saying the same thing. Yu Darvish, who relies primarily on his slider, couldn't throw a slider. I stopped throwing my slider during the World Series. I went to a cutter."
If the question was asked about the number of home runs hit in the mid to late '90s when attention was focused on the possibility that players were juiced, we would be asking a different question. But every year since 2013, more homers again have been flying out of the 30 major league parks each season than hot dogs coming off a hot griddle.
Just as in that era when Mark McGwire broke Roger Maris' single-season record of 61 by becoming the first player to hit 70 in 1998 – Barry Bonds broke it with 73 three years later – MLB has turned its attention to the ball.
Major League Baseball Studies the Ball
In a landmark 85-page study replete with color graphs, algorithms and hypotheses, a group of 10 highly rated professors and scientists chaired by Alan Nathan determined the ball is not livelier or juiced. Nathan is a professor emeritus of physics from the University of Illinois at Urbana Champaign.

"There has been no change, this year, last year, or the year before in the baseball and the way it's made," MLB Commissioner Rob Manfred said. "That was the point of the study."
The surge in home runs "seems, instead, to have arisen from a decrease in the ball's drag properties, which cause it to carry farther than previously, given the same set of initial conditions – exit velocity, launch and spray angle, and spin. So, there is indirect evidence that the ball has changed, but we don't yet know how," wrote Leonard Mlodinow, in the report's eight-page executive summary.
Mlodinow is a theoretical physicist and author of five best-selling books on science and mathematic topics.
The investigative team pounded and blasted 15 dozen unused balls earmarked for the 2013-17 seasons and 22 balls that actually made it into play from 2012-17. They pulled them apart to review the core, the yarn and the skin of the baseball.
If they reviewed last year's World Series baseballs, that data wasn't included in the report.
They used Statcast numbers that measure exit velocity, spray velocity, spin rates and launch angles for thousands of balls hit during the target period. Statcast was launched by Major League Baseball in 2015 and has continued to be refined ever since.
The Seams
Members of the committee traveled to the Rawlings plant in Costa Rica where hundreds of workers hand sew the red stitching in the ball, revealing one of the true variables in the production of a ball. No stitching on any ball can ever be the same and stitching raised too high can even lead to a rash of blisters on pitchers' fingers.
Rawlings already has a control process for the mechanical production used to make the rest of the ball from core to skin, and when it's completed 55 percent of a group of baseballs are deemed usable for Major League play. The other 45 percent become practice balls or are sold commercially.
The game-ready ball is not marked, but its authenticity is noted on its packaging box.
The committee said each ball is weighed and measured for circumference, among other properties. All balls vary, but as long as they remain within the defined specs they can be used in Major League games.
Verlander and Zack Greinke of the Arizona Diamondbacks both noted they were recently given balls that had stitches sewn so tightly to the surface of the ball that neither could feel them.
"I think what they're saying is the stitches are smaller the last few years," said Greinke, one of the most fascinating pitchers in the game because of his insight and intellect. "Some balls come smaller, some come bigger, it's the smallest difference you can feel. You grab a ball all the time. If it's a millimeter bigger you know the difference.
"I've only thrown one ball away this year and it felt like there was no seams on it. It just happens. Every ball is not going to be made perfectly. There's always little flaws in every ball."
Atmospheric Conditions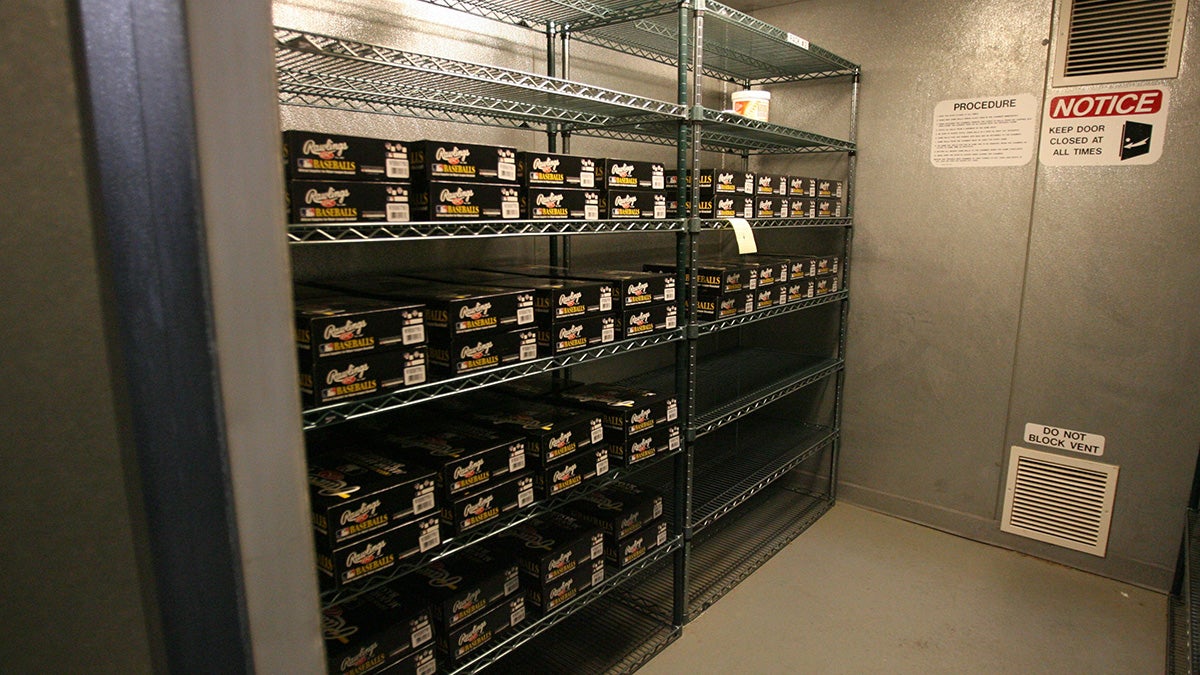 But there are two other variables: The first is storage. The committee recommended that game baseballs in their designated boxes be stored at 70 degrees Fahrenheit and 50 percent humidity at each of the 30 ballparks where Major League games are played. MLB was already heading in that direction.
MLB is evaluating those storage facilities and so far has ordered the D-backs to use a humidor to artificially meet those atmospheric conditions at Chase Field, a process that was instituted this season. The D-backs can't reach the 70/50 standard under normal conditions.
Greinke pitches all his home games at Chase Field. He was 13-1 there last season when it was widely regarded as a hitters' ballpark. This year, pitching with baseballs stored in those controlled conditions, he's 5-1. He said he notices a slight difference in the distance the ball is carrying because of the humidor.
"I don't think the ball is traveling as far this year," said Greinke, who has allowed six homers in 12 home starts this year compared to 15 in 18 starts last year. "It's not just in our place. I feel like it's everywhere. I could be wrong."
MLB said that "based on science and observation: Home runs [were] down by 25-50 percent, and exit velocity down by approximately 2-4 mph" in the D-backs first 12 home games.
Through 50 games, total runs scored at Chase were down compared to last year. For the D-backs, they had scored 241 runs at home to that point, ranking 24th in MLB. Last year, 457 runs were scored at the park, ranking fifth.
The Mud
The second variable is even more interesting. In a day when technology rules and sabermetrics determine how to play and win a baseball game – even how to build a team – the major league baseball is readied for each game by hand.
The clubhouse attendant in each ballpark rubs each of them with Lena Blackburne New Jersey riverbed mud, a process that has been used for decades.
When talking about the possibility of balls having less drag, the variance in how mud is rubbed on a baseball could be a simple factor.
Fresh baseballs out of the box are too white and slippery, so the mud makes the surface of the ball tackier. There are rules prohibiting any pitcher from putting a substance on the ball, but Major League Baseball doesn't want the ball slipping out of a pitcher's hand, unintentionally hitting and perhaps injuring a hitter.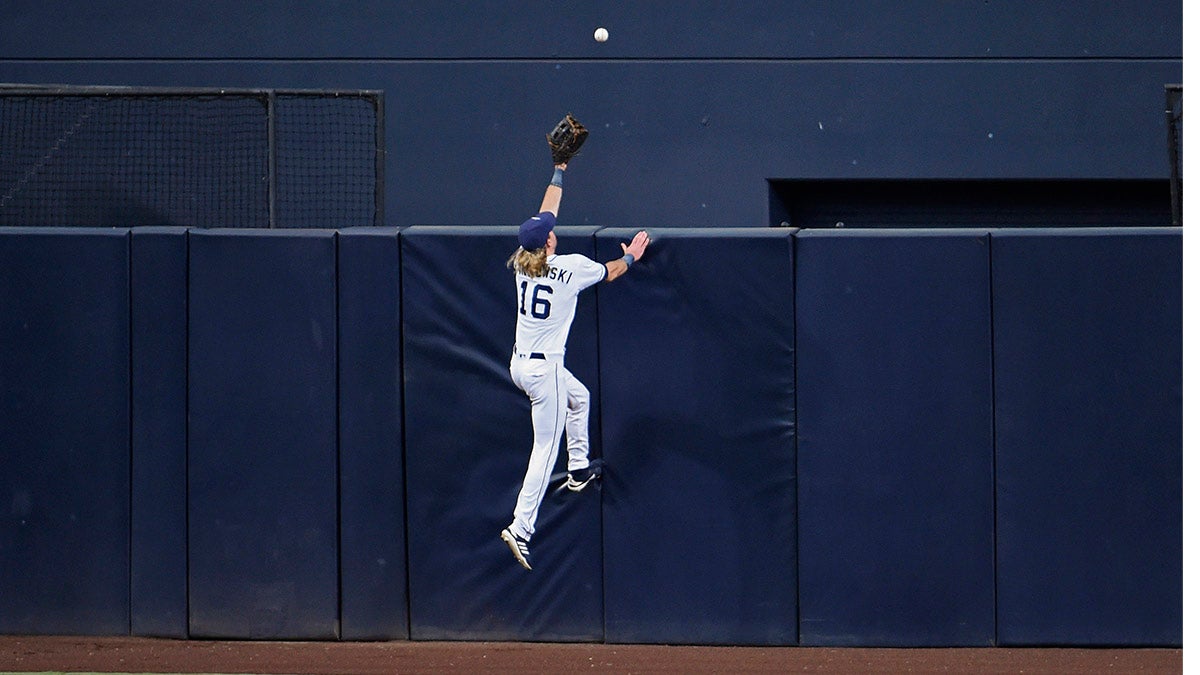 To that end, Rawlings has been charged with developing a replacement for mud that can be applied to the ball before it's packaged in the box and sent into its hermetically sealed atmospheric ballpark chamber.
"What Major League Baseball wants, this is all about consistency," said Doug Guenther, the senior director of innovation and product development at Rawlings. "That's very important to them because of all the records. They want the ball to play as consistent as possible and that's pretty much been the direction to us. They want us to make a ball that will be game ready right out of our factory.
"So, we look at the properties of the ball and drag as well. Those are things that are being developed and didn't exist before. We have to make sure that we hit those targets."
The company is developing such a substance and even though some of these new balls were tested last year in the Arizona Fall League, they are not ready for prime time. When Rawlings is done, there will be trials at the minor league level, which means that type of ball still may be a couple of years away in the majors, Guenther said.
"They want it to play consistent under any conditions, whether that's wet or dry, and that's our goal," Guenther said. "It'll be consistent no matter where you're playing or part of the season you're playing in. You take the ball out of the box in a controlled environment and it's ready to go."
In addition, MLB, in concert with Seidler Equity Partners, closed on the purchase of Rawlings from Newell Brands Inc., for $395 million in the summer of 2018. Peter and Tom Seidler are co-owners of the San Diego Padres and nephews of Peter O'Malley, the former owner of the Los Angeles Dodgers. Tom O'Malley, his son, had money in the 2012 sale of Padres by John Moores for $800 million.
The Past
MLB players and managers have complained about variances in the baseball for time immemorial. In 1987, when Larry Bowa managed the Padres, he did his own unscientific study. During a season when homers jumped in the National League from 1,523 in 1986 to 1,851 in '87, Bowa wondered if there was a difference in the baseball.
In that era there was no interleague play and the league presidents had almost as much power as the commissioner. That year, the presidency in the NL had transitioned from Chub Feeney to Bart Giamatti, and the baseballs used in the separate leagues had the president's signatures imprinted on them. In this era, the commissioner's signature is on every baseball and the position of league president is purely ceremonial.
Bowa took a Feeney ball and a Giamatti ball and split them in half, removing the rubber core. He claimed the Feeney core landed like a latke on the floor, while the Giamatti core bounced like a super ball. He offered that as proof positive the ball was "juiced."
Tests conducted on this era's baseball led the committee to conclude they are not juiced, but concluded that less drag must be the contributing factor.
"All I know is that the balls are flying farther," Verlander said. "MLB just admitted that."
The long-term goal of all this? To be consistent and equalize that drag as much as possible.
Barry M. Bloom has been a baseball writer since 1976, and a National Baseball Hall of Fame voter since 1992. His sometimes award-winning national reports and columns appeared on MLB.com for the past 16 years, until recently. He's now a contributing columnist for Forbes.com. 
Related Articles
From MLB to youth sports, baseball sees increased arm injuries in pitchers
Podcast: Pitch In For Baseball aims to bring the game's gear to kids everywhere
Building a baseball team: Assimilating Latin, Asian players a team effort
Tags:
Arizona Diamondbacks
,
Arizona Fall League
,
Bart Giamatti
,
Chase Field
,
Chub Feeney
,
Doug Guenther
,
home run
,
Humidor
,
Justin Verlander
,
Larry Bowa
,
Lena Blackburne
,
Los Angeles Dodgers
,
Major League Baseball
,
Mark McGwire
,
MLB
,
mud
,
New Jersey
,
Newell Brands
,
Peter O'Malley
,
Peter Seidler
,
Rawlings
,
river mud
,
Sammy Sosa
,
San Diego Padres
,
Seidler Equity Partners
,
Tom Seidler
,
Zach Greinke