Science
Archive
After Kipchoge's blistering Berlin Marathon time, how fast can humans run?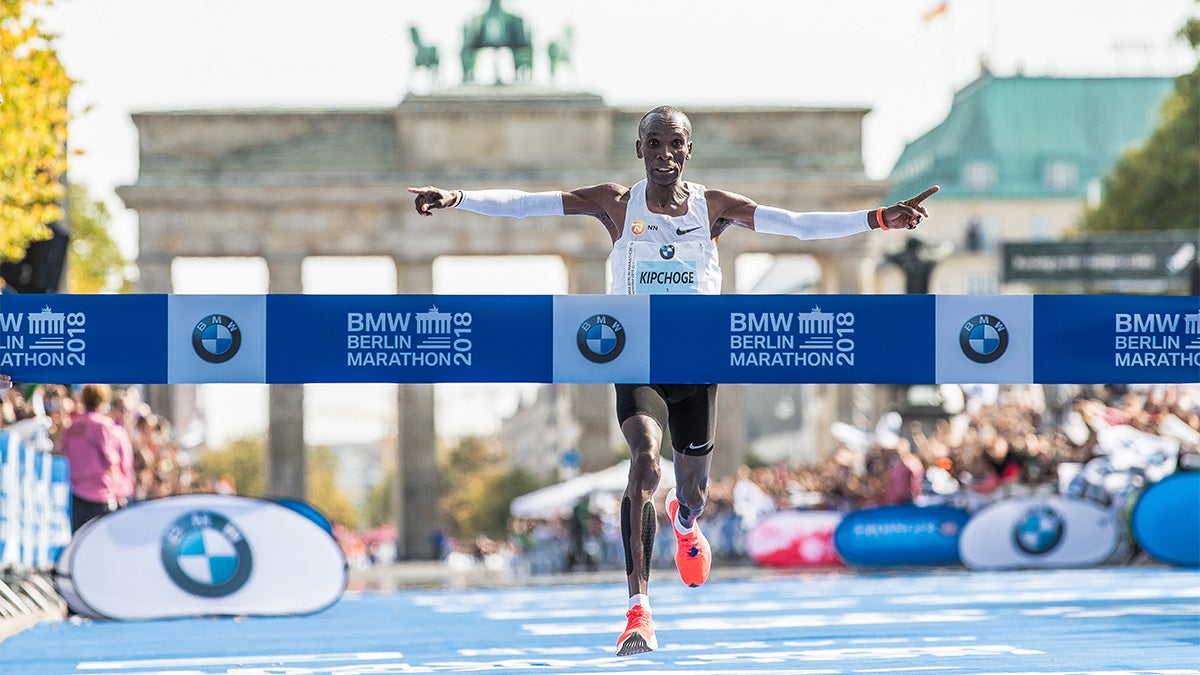 On Sept. 16 Eliud Kipchoge of Kenya shattered the official marathon record with a blistering 2:01:39 in the Berlin Marathon. He obliterated the previous record held by Dennis Kimetto, also of Kenya, by 78 seconds, more than two seconds per mile faster. Still people wonder, when will the first sub-two hour marathon be run?
In order to break the two-hour mark a runner would have to have a pace of under 4 minutes and 35 seconds. For reference at how slowly these records change, it has taken two decades to drop the previous world record.
A major component of this is the VO2 of the runners. VO2 is how much blood the heart can pump and how well the muscles can grab oxygen out of the blood stream. The lower the oxygen level consumption, the better. A person with a lower VO2 requires less oxygen and energy to run a certain pace.
According to CNN, Nike has been dedicating much of its long-distance research into breaking the 2-hour marathon. The company has tested Zoom Vaporfly Elites, shoes that are bigger and clunkier than most running shoes. The key to this is a thick carbon fiber plate that sits in between two pads of foam. The plate keeps the foot from bending at the metatarsophalangeal joints between the toes and the forefoot. The more these joints are flexed, the more energy expended. The plate helps reduce that loss.
Nike says the shoes can help the "running economy" by 4 percent. Running economy is the amount of energy required at any particular running speed.
Nike is also overhauling their apparel for running, moving away from free-flowing shorts and singlets, to skin tight using lycra and polyester. The front of the shirts and shorts include small rubbery blades that urge air along the runner, cutting down friction.
Hydration and conditions are both essential as well, runners are expected to lose two liters of fluid over two hours. Perfect conditions and an ideal course, like in Berlin, can also play a huge role in the potential to break two hours.
His record breaking run was not even his personal record. Kipchoge previously ran a 2:00:25 time at a Nike sanctioned run. This was not eligible for world records as there was a pace car and pacing crew.
In 1991 the Mayo Clinic predicted that a 1:57:58 marathon was the fastest possible time to run. Kipchoge at the age of 33 is still the most dominant marathon runner in the world and has won seven World Marathon Majors, maybe the sub two hour marathon is next.
Max Bechtoldt is a senior journalism student at Arizona State University