Science
Archive
Teen scientist collects 50,000 golf balls off coast of California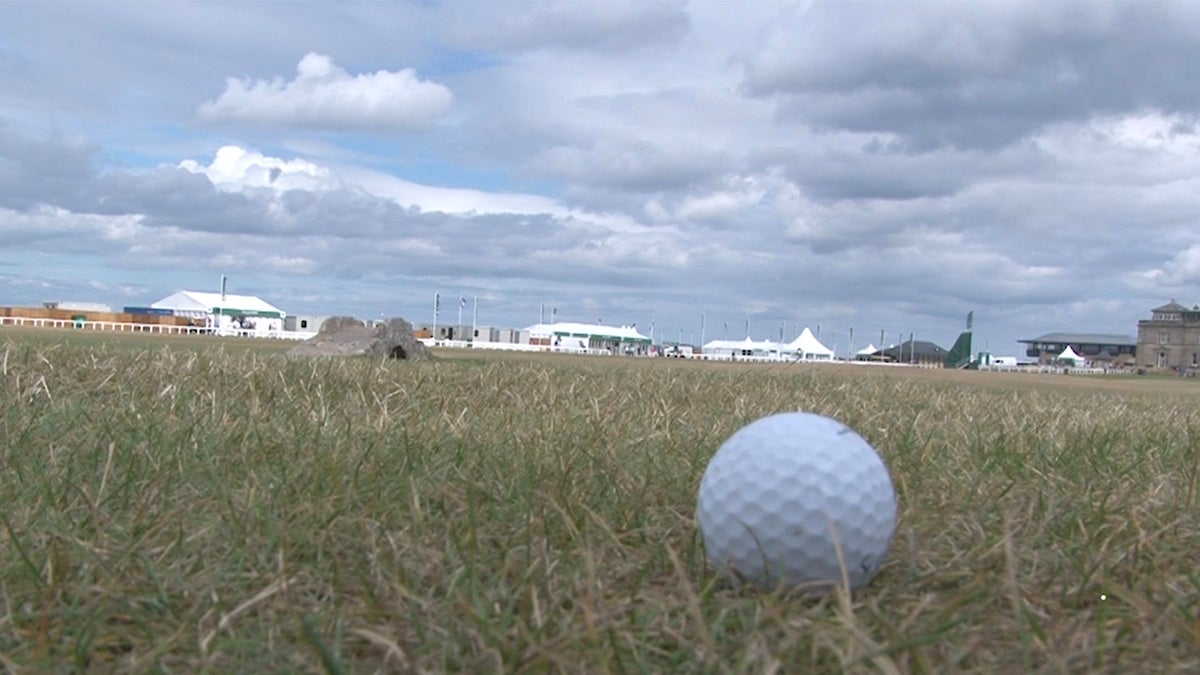 After years of diving with her father, Mike Weber, one day years ago, Alex Weber started to recognize something covering the seafloor that didn't belong there: golf balls.
According to a story on National Public Radio, then-16-year-old Weber and her father took a dive near Pebble Creek along the Pacific near Carmel, Calif.. Weber said she looked down and saw something very different.

"You couldn't see the sand," Weber told NPR. "It was completely white. It was like a shot to the heart." Weber was raised going diving with her dad so this sight was offending to her.
The coast the Webers were diving along has five golf courses nearby. Weber decided she needed to act on this problem and began to haul them up and out of the water with her father.
Weber reached out to a Stanford University scientist she heard about, Matthew Savoca, who studied plastic waste and pollution in the ocean. Savoca said he would help the cause and decided to start diving with her. The two took kayaks out to load with golf balls.
"When we were out there," Savoca said, "We'd hear, 'Plink, plink,' and we'd look up on the hill and there'd be golf balls flying in off the course right into the ocean where we were doing collections."
Weber said when the two had good conditions while diving, they were able to gather between 500 to 5,000 golf balls per trip. After two years, the collective group of Weber, her father and the scientist found more than 50,000 golf balls.
Why is this number of golf balls in the ocean so dangerous? Because many of the 32,000 golf course in the world are located near the ocean.
In the journal Marine Pollution Bulletin, the authors, the Weber's and Savoca, explain that golf balls are coated with a thin polyurethane shell that degrades over time, as well as zinc compounds that are toxic. Savoca was quoted in the article saying the currents of the ocean act like a rock grinder and over time, break down the golf balls.
Weber's website documents the stages of degradation of seawater golf balls and how they transform from "fresh off the golf course" balls to "the most environmentally harmful" ones.
In a video released by Weber's organization, The Plastic Pick-Up, the viewer can see a seal swimming near the piles of golf balls. Although the chemicals from these 50,000 or so golf balls only have a small affect on the ocean, Savoca told NPR that they do degrade into microplastic pieces and they can greatly affect marine animals.
According to an article in Hakai Magazine, golf balls have been found in the stomachs of at least two gray whales found dead in Washington State. They also have appeared in birds' stomachs and birds' reproductive tracts.
Weber's efforts started as a simple volunteer cleanup but quickly transitioned into a massive research project that could potentially shape the pollution problem near coasts.
Since the start of The Plastic Pick-Up mission, Weber, now 18-years old, is a published author in a scientific journal and plans to apply to university to study marine science.
Until then, she continues her mission to gather balls from the seafloor and store them in her garage, for the time being. She hopes that all golf balls could float so more and more people would see how many are stuck in the ocean, left to degrade and leave chemicals.
"If a person could see what we see underwater," Weber said, "it would not be acceptable."
Logan Huff is a junior journalism major at Arizona State University
Related Articles:
Off the Green and into the Blue
Waste Management Phoenix Open Achieves Zero Waste for Second Year
Sports leagues pushing for greater sustainability
When a golf course is built on special land, do the economic benefits outweigh the environmental impact?
Tags:
animals
,
California
,
chemicals
,
courses
,
diver
,
diving
,
golf
,
golf balls
,
golf course
,
marine life
,
ocean
,
plastic
,
pollution
,
seafloor
,
seal
,
Weber