Youth
Archive
U.S. Soccer's deal with Volkswagen aimed toward educating coaches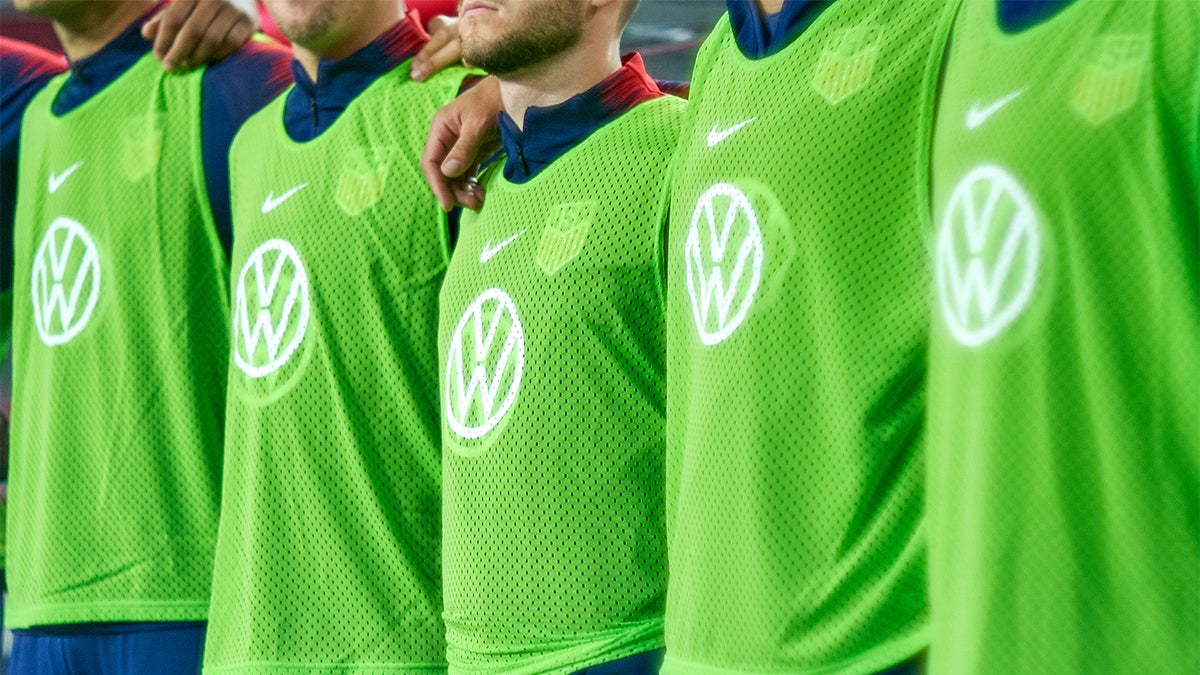 The United States Soccer Federation hopes its new national team sponsor will give the organization a boost in its efforts to grow the sport domestically.

In mid-January, U.S. Soccer announced its partnership with Volkswagen of America, Inc., in a deal that runs through 2022. The exact amount was not disclosed, but it was reported to be in the eight-figure range annually, and it will make Volkswagen U.S. Soccer's second most important sponsor — behind only kit supplier Nike.
This deal means Volkswagen's logo will be displayed on the training tops for the various US Soccer national teams, male and female. It will not be on game jerseys, as only kit manufacturers are allowed to be displayed on national team jerseys per FIFA regulations.
U.S. Soccer plans to apply a significant amount of the money generated by the deal toward the coaching certification process with a goal of helping to educate coaches, especially female coaches.
U.S. Soccer revamped its coaching certification process in January 2018 by eliminating the U.S. Soccer F and E licenses with the introduction of new grassroots courses. This change was made with the intention that "at the grassroots level, kids learn and develop potential through game-like experiences in an enjoyable environment that supports individual growth."
The decision to increase efforts to educate female coaches comes at a time when licensed women coaches make up 21 percent of soccer coaches in the United States and Canada. Even the U.S. Women's Soccer team, which has been a dominant presence over the past 30 years since the introduction of the women's world cup in 1991, is not immune to that gender problem.
Of the eight head coaches since 1985, five have been men. Those men guided the team for approximately 21 years. Jill Ellis, the current head coach, is poised to become the longest serving female coach in team history prior to the 2019 Women's World Cup in France. The U.S. team is heavily favored to win the title.
In addition to helping educate coaches, U.S. Soccer Federation plans to use revenue from the Volkswagen deal for player development. The United States has suffered a decline in the number of youth soccer players in recent years.
According to a study done by the Sports & Fitness Industry Association, the percentage of 6- to 12-year-olds playing soccer regularly has dropped nearly 14 percent, to 2.3 million players, according to a New York Times article.
Most of the complaints that people have about the youth soccer system in America is the "pay-to-play" model, which, predominantly, has been the only way for youngsters to play at the highest level. The cost to enter a soccer club ranges from to $2,500 to $5,000.
This is something that has made it difficult for players of diverse backgrounds and underserved communities to play at an elite level and has caused people to refer to soccer as a rich kid sport. In fact, U.S. women's national team goalkeeper and world cup winner Hope Solo has stated her family would not have been able to afford to put her in soccer if she were a kid today.
Player development was a major talking point among pundits when assessing the United States men's national team's failure to qualify to the World Cup for the first time since 1986.
"As a whole, U.S. Soccer is not prepared. They have not done a good enough job of getting this group ready to play," ranted former U.S. Men's national team player Taylor Twellman.
The men's team's failure to qualify for the 2018 World Cup in Russia was a huge setback to the progress soccer had made in the United States. From a financial standpoint, the U.S. Soccer Federation lost $12.5 million paid by FIFA to teams that qualified to the group stage, as reported by Forbes.
Although it will take some time, U.S. Soccer hopes the partnership with Volkswagen will help them reignite soccer's growth with the intention of becoming a world leader in the game.
Alberto Ramirez is a senior journalism major at Arizona State University