Youth
Business
New basketball league plans to pay student athletes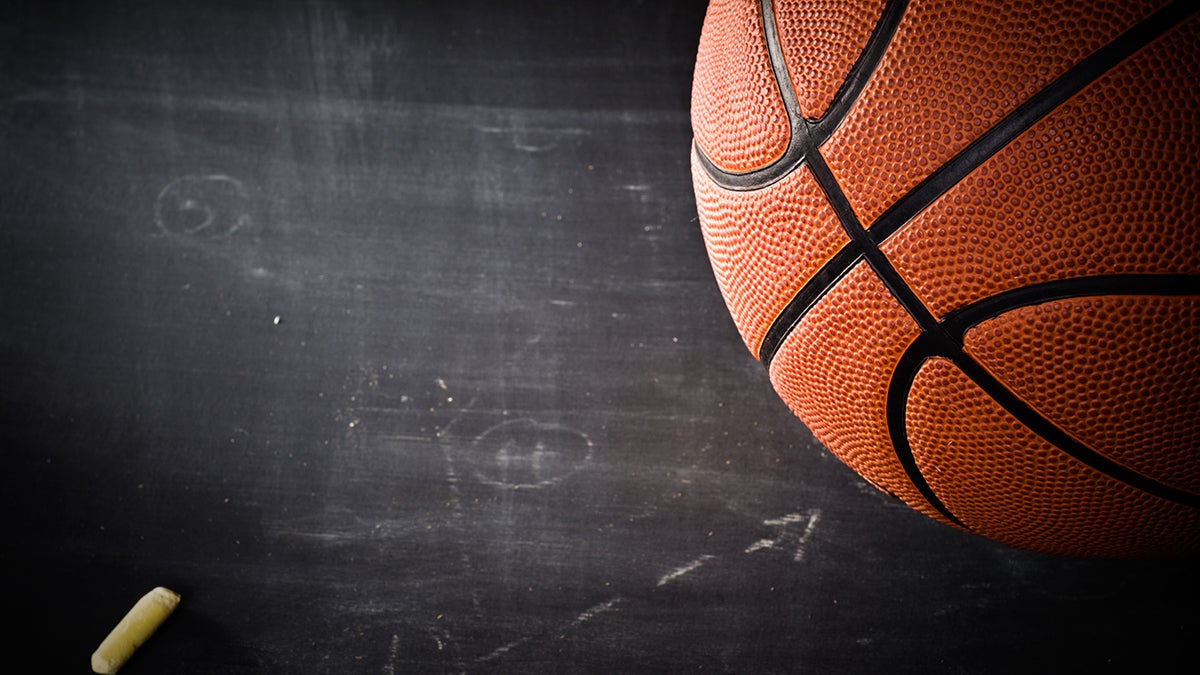 "The HBL aims to change the landscape of collegiate athletics by disrupting the 'amateurism model' and offering a legitimately superior alternative. We aim to improve the economic outlook of our athletes, the majority of whom will likely be minorities."    
        — HBL.com
Ricky Volante, CEO and co-founder of the Historical Basketball League (HBL), plans that at its expected June 2020 tipoff, young U.S. college athletes who put their bodies on the line for the multi-billion dollar industry will receive fair compensation for their play. Many of those athletes would be NCAA-eligible or talented enough to make the NBA's G League. Why does HBL believe that a third option is necessary?

According to the HBL philosophy, a recent tale of two players, Kyrie Irving and Josh Selby, both 2010 McDonald's All-Americans, illustrates the flaws in the current system. Irving reached the 2011 NCAA Sweet 16 while playing for Duke. Selby began his rocky, mandatory year at Kansas. Assessed a nine-game suspension, Selby was ordered to pay $4,607.58 to the charity of his choice for receiving improper benefits — meetings hosted by Robert "Bay" Frazier,  Carmelo Anthony's business manager, who they claimed was a long-time family friend of Selby's mother.
Both players entered the 2011 draft. Irving is an NBA champion and household name. Six years later, Selby would find himself with his  "fifth foreign basketball club since leaving the NBA in 2013," claiming that his stint with the Grizzlies led to depression.
Would his career have played out differently had he not been penalized or if had the choice to earn money while showcasing his talent for a full season? While that cannot be answered, the HBL believes student athletes deserve to have the ability to make a choice.  
How will the league work?
The HBL plans to operate as a freestanding league with players who are matriculated college students. League founders plan to pay their student athletes and structure games and travel in a way that affords them greater opportunities to be typical students. The league could be considered a hybrid of the NBA's G League, which will pay "'Select Contracts" worth $125,000 beginning in the summer of 2019 to elite prospects who are at least 18-years-old but not yet draft eligible" and the current NCAA system. The HBL athletes would be able to earn degrees from their member institutions as students while earning income for their play, challenging the idea that amateurism is necessary for the college system to work.
Volante and the HBL's four-member executive team didn't originate the argument for student-athlete compensation. If they succeed, they will effectively disrupt the NCAA's business model, which generated over $1 billion in revenue in 2017. None of that revenue was used to compensate players. The funds pay the coaches and administrators handsomely. In recent years, college basketball and football coaches were the highest paid public employees in 39 of the 50 states.
Contrast that with concerns about players provision. For example, only in the last five years have college and university programs been allowed to provide unlimited meals to athletes, who often complained of hunger once training tables closed. The HBL organizers would say the line between fair and foul is clear and distinct.
"I've heard the stories from (athletes at) the D-I revenue-generating level. It can break your heart hearing the stories from players who are not being compensated and they play for schools that make millions," Volante said.
He is certain a growing number of people agree with him, though many will not do so publicly. He and his team have asked for the chance to sit and discuss their model with the NCAA.
"We don't exist," Volante said of the NCAA's position. "They've either outright declined or ignored our requests."
According to the HBL's website, the traditional options (NCAA or turning pro) fail students in three developmental areas: working within a basketball system, academic and business skills and personal development. To address those shortcomings, the HBL plans to build around several fundamentals:
The HBL Model
     Earn a salary (approximately $50,000-$150,000 per season).

     Participate in workshops and seminars on topics such as financial literacy, insurance policies.

     Sign individual endorsement agreements and monetize social media accounts while playing college athletics.

     Group licensing opportunities through the HBL and its corporate partners.ª
Educational Benefits
     Receive a five-year scholarship (need-based, academic, and athletic-style scholarships will be available).

     With the HBL games being played in the summer, the athletes will not miss class for weeks at a time (which puts them at an academic disadvantage in comparison to their non-athlete peers).
Some of the professional benefits include the ability to sign with an agent without jeopardizing eligibility and better preparation for the NBA by playing NBA-style rules.
The HBL organizers initially discussed establishing teams on Historically Black Colleges and Universities (HBCU) campuses, but upon further review realized that bureaucracy could prove problematic in regards to their aggressive deadlines. Organizers chose instead to launch in cities in proximity to HBCUs to keep the tie alive.
Volante, an attorney at Buckley King LPA and an adjunct professor at the Harvard Extension School and Case Western Reserve University School of Law, reflected on his years as a college baseball player while preparing this model.
"The process you go through with universities, even at the DII, DII level, can be very exploitative," he said during the interview. "They maximize your ability to practice and travel with the team."
He required rehabilitative surgery on his elbow and said that he was, in effect, told best of luck with your recovery. While later working in compliance and enforcement, Volante grew more uneasy with the status quo.
"From a conference perspective and NCAA perspective, it never sat well with me," he said. "There was always an attitude of uphold the rule and punish players instead of angling for leniency and figuring out ways not to punish them."
While collaborating with sports economist HBL co-founder Andy Schwarz on a paper for the Marquette Law Review, the two decided to take on the giant.
The recent hire of David West, an NBA champion and all-star who had a 15-year playing career, lends credibility to their efforts.
"I want to be on the right side of history, it's that simple," West said. "These guys playing with passion and for the love of the game is true, but they also deserve an opportunity to share in the profits they help generate. We need to change this narrative. We need to create a path that gives players the option to take a more professional step toward their careers and personal development.
Organizers expect criticism and are prepared with data to counter doubters who suggest that paying players will destabilize the systems and dismantle the spirit of play.
"They say it will remove the love of the game element; that no one's going to watch if they're paid," said Volante.
The HBL is intent on shifting that paradigm and creating greater economic freedom for young athletes. They hope their model will serve both the future NBA star and the player who will most likely never have another chance to earn income based on their athletic effort.
For more information, visit their website at hbleague.com.
Mia M. Jackson is a writer based in Germantown, Maryland. 
Related Articles
Why this former NBA champion wants to pay college basketball players
How do basketball players go pro in different countries?
Study shows HBCU teams penalized more than others