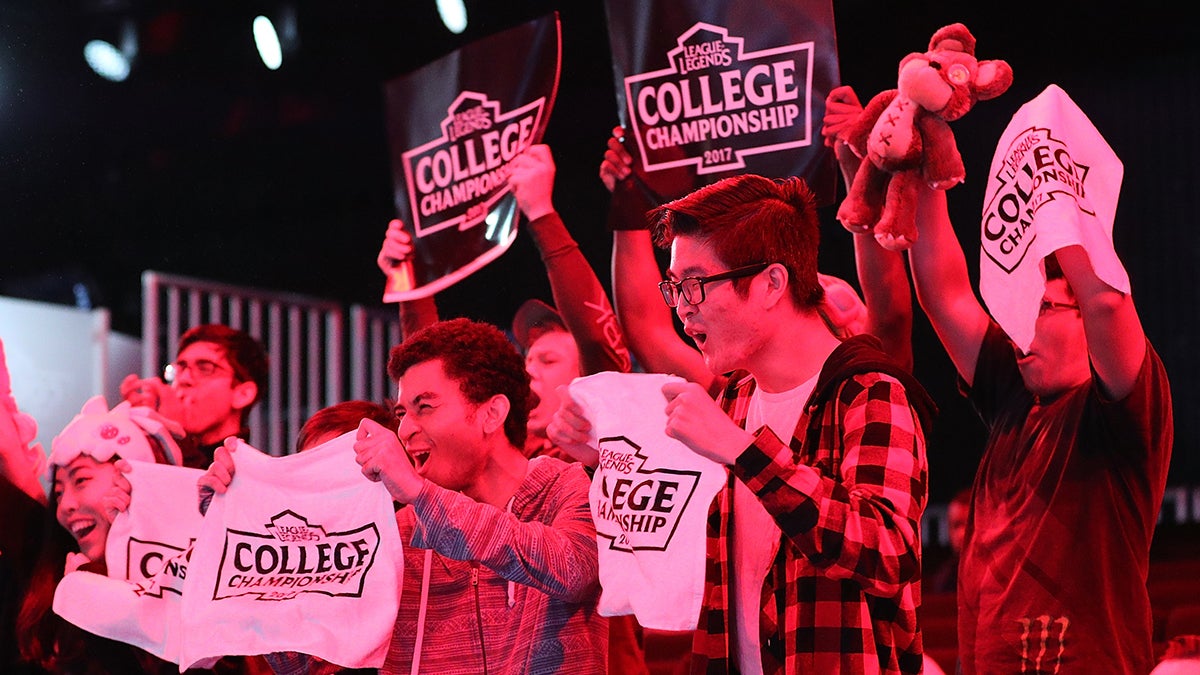 Esports is a near billion dollar industry that has gained global popularity and is spreading into high schools and colleges. However, the NCAA is not on the edge of its seat in anticipation of taking it under control.

"I'm not sure how much the trade-off would be in terms of how much prize money we would lose," said Ben Duan, the coach of the Arizona State University League of Legends esports team. "But it would be super valuable to be a part of the NCAA and be recognized by (Arizona State University) as a varsity program."
After esports revenue grew  to $869 million in 2018, it is expected to rise to $1.65 billion by 2021, making the market for collegiate esports more desirable and profitable.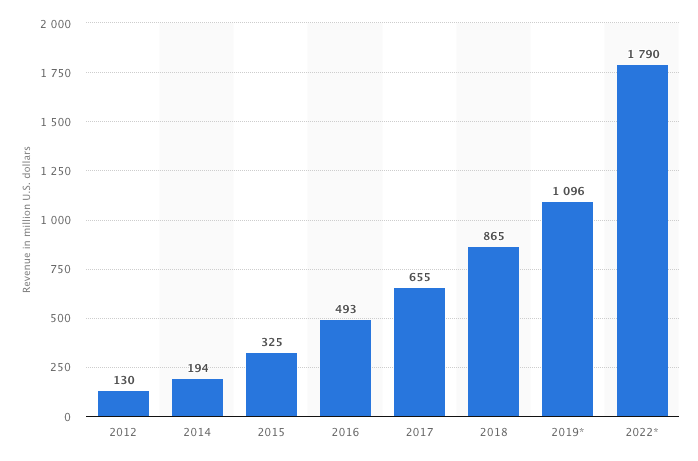 Since 2014, the National Association of Collegiate Esports (NACE) has overseen the creation of more than 115 collegiate programs across several divisions of schools.
Between the U.S. and Canada, as many as 200 schools are offering upward of $15 million in scholarships for esports athletes. That does not take into account the money university teams can win in tournament prizes.
In fact, at the Wichita Sports Convention in 2018, the Midwest League of Legends tournament featured a $20,000 prize pool and semi-pro teams competing against collegiate teams from Robert Morris University, Columbia College (Missouri) and Maryville University.
Though esports is in the early stages of its development as a collegiate sport, NACE and its national partners have given gamers and schools the ability to grow.
Schools also could benefit from consistent viewership, on both a global and local scale, from the much-desired 18-25 year old demographic.
On average, young gamers (age 18-25) worldwide spend an average of 3 hours and 25 minutes each week watching other people play video games online — nearly an hour more than the 2:33 they spend watching traditional sports.

In the U.S., young gamers spend 3:26 watching people playing video games online

Americans still watch more traditional sports on TV, an average of 3:18 per week.
However, NCAA amateur rules are keeping esports from charging fully into the collegiate realm, which is slowing its growth. The problem is the set-up of both esports and the NCAA. Esports athletes can compete with professionals, a significant difference from the NCAA's traditional standard of player conduct.
In addition, esports would need more female participants in order to comply with the Title IX gender equality guidelines colleges must abide by. While an estimated 45 percent of U.S. gamers are female, toxicity barriers within the gaming community contribute to keeping females from taking part in organized leagues or sponsored competitions.
In terms of being a part of the esports business, the feeling is mutual — women get the short end of the stick — and the bigger esports has grown the more obvious that status has become.
"A quick glance-through Riot's NALCS, EULCS and LCK teams shows no female coaches, managers or individual owners," former Minnesota Viking Chris Kluwe said. "The same goes for Blizzard's new Overwatch League, and I'm not even going to mention DotA or Counterstrike because those communities are raging tire fires I wouldn't wish on anyone."
But the NCAA has shown interest in the expanding market. Officials have discussed potential sponsorships with championship events for esports athletes. Although the extent of the NCAA's research hasn't given any clear indication of how soon we could see esports fully sanctioned.
"The research will play a key role in better defining the current college esports landscape, including participation levels, leadership structure and potential areas of growth," The NCAA said in a prepared statement to Sports Business Journal.
Marquette announced in January it would field a varsity esports program as part of its athletic department starting in the fall of 2019, becoming the first major Division I institution to take the step.
But what led to NCAA President Mark Emmert's criticism of esports is the nature of the games themselves:
"We know a lot of the content is hugely misogynistic," Emmert said. "We know that some of the content is really violent. We don't particularly embrace games where the objective is to blow your opponent's head off. We know there are serious concerns about health and wellness around those games."
Even with these concerns, esports continues to gain global traction. The International esports Federation (IeSF) is in deep talks with the organizers of the Paris 2024 Olympic Games about possibly having a demonstration event during the games.
Like the NCAA, not everyone is ready to embrace esports. The President of the German Olympic Sports Confederation, Alfons Hörmann, voiced his opinion: "Esports does not exist. And it will not be included in the Olympic program."
While esports scrutiny continues, the numbers make it a viable addition to any platform. Given the adaptations are clear-cut but the room for compromise between the NCAA and esports is narrow, years could pass before a plan is put in action.
Trej Bell is a junior sports journalism major at Arizona State University
Related Articles
Growth of esports offering smaller colleges chance to compete with the big boys
New report shows esports audience becoming more diverse
'E' stands for everywhere when it comes to esports
Not your father's injuries for esports gamers
Opinion: esports has a chance to make things right, but ignores women gamers
Who is watching, competing and building stadiums for esports?
Tags:
Alfons Hörmann
,
Arizona State University League of Legends
,
Asian Games 2018
,
Ben Duan
,
Blizzard
,
Chris Kluwe
,
Columbia College (Missouri)
,
Counterstrike
,
Dota
,
esports
,
EULCS
,
Fortnite
,
gender equality
,
German Olympic sports
,
International esports
,
LCK
,
Mark Emmert
,
Marquette
,
Maryville University
,
NACE
,
NALCS
,
NCAA
,
NCAA amateur rules
,
overwatch
,
Paris Olympic Games
,
Robert Morris University
,
Sports Business Journal
,
Wichita Sports Convention