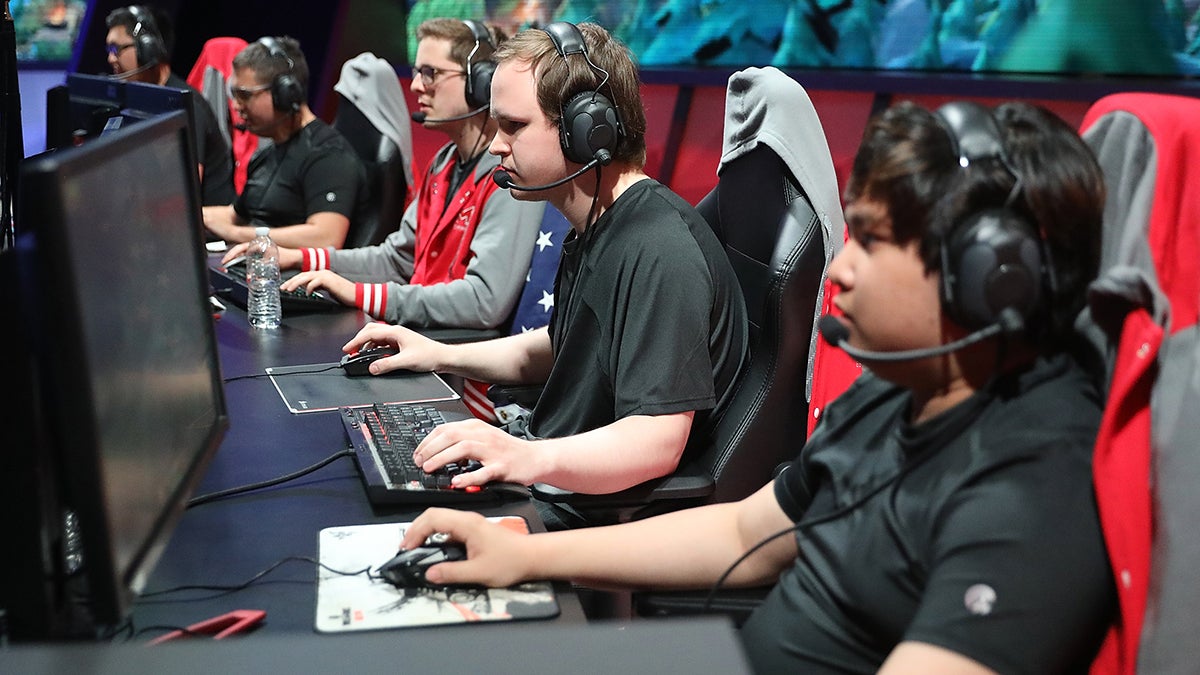 Video games are not just an entertaining hobby to pass the time anymore. In recent years, "gaming" has become an actual sport with more than 250 million players worldwide. It is a growing business worth about a billion dollars a year, where players compete on a professional level in leagues and teams.
They commit to several training and working hours per week that could lead them to develop unhealthy situations if they are not continuously under the supervision of experts, including physicians, nutritionists and coaches who can evaluate their condition, optimize players' performance and track their health condition.
Esports players were first recognized in the United States as professional athletes in 2013 after the U.S. Citizen and Immigration Services granted Danny Le a visa to compete in the "League of Legends" tournament, along with his Riverside team.
Since then, esports athletes have been allowed to enter the United States on a P-1A Visa Program that is aimed to "enrich the nation's cultural landscape by welcoming diverse talent to perform in the United States." In the past, this type of visa was reserved for Major League Baseball players.    
The growth of esports requires teams and leagues to pay attention to the hours of demanding training and competition that expose athletes to physical strains similar to other professional athletes. A study conducted by German Sports University professor Ingo Froböse showed that esports athletes achieve up to 400 movements on the keyboard and the mouse per minute — four times as much as the average person using a keyboard and mouse. 
The scientists at the German Sports University ran tests to determine the levels of cortisol stress hormone and found that the amount of cortisol produced by esports athletes playing games such as "Counter Strike" and "League of Legends" was the same as that of a racecar driver with a high pulse of 160 to 180 per minute.
Professional esports players sit in front of a computer or console training for 10 to 15 hours straight, which easily adds up to  40 to 80 hours — the same amount of hours that traditional athletes put into their training. 
Most coaches recommend that esports pro players balance their job with general physical and fitness activities such as weightlifting and cardio, and maintain a healthy nutrition plan as well. This would help prevent gaming-associated risks that can result in neck, back and hand injuries, among other conditions.
Joanne DiFrancesco-Donoghue, an exercise physiologist in the Department of Osteopathic Medicine at the New York Institute of Technology's College of Osteopathic Medicine, was one of the first to draw attention to the risks associated with esports. In a recent study, she determined that the typical assessment of esports pro athletes should include a sports physical evaluation performed by a sports medicine physician, as well as a social and addictive behaviors evaluation, inquiries about nutrition and musculoskeletal complaints, and a vision evaluation, among other tests. 
Such recommendations are similar to regulations already in place for sports such as soccer and basketball, where players are subject to medical examinations before and during their contracts. 
From a legal perspective — saving the differences between soccer and esports — soccer clubs should perform all necessary medical examinations before entering into a contract with a player. In contrast with FIFA regulations, which prohibits  any condition precedent to the validity of a contract requiring a successful medical examination, the Basketball Arbitration Tribunal recognizes that the parties are free to subject the validity of a contract to a successful medical examination.
In other words, a basketball club can seek to subject the validity of a contract to a successful medical examination, but it must prove objective and comprehensible reasons for invalidating contracts. Clubs must also immediately notify the player of his failed medical examination and provide the player documentation of the results.
Although esports contracts mandate players to maintain a healthy condition, esports teams should also be required to carry out all medical examinations before and during competitions to guarantee that players health is being supervised.    
Victor Ocando is an international sports lawyer, who has worked as an external Legal Counsel for soccer clubs and sports agents in South America and Europe. He writes for several media outlets and is also a Sports Law online courses instructor. Follow him on Twitter @ocandovictor
Related Articles
Is esports a sport? Researchers undecided
Athletes joining the ranks of esports investors
Fortnite, NBA2K and Overwatch set stage in 2019 for esports
Growth of esports offering smaller colleges chance to compete with big boys
New report shows esports audience becoming more diverse
'E' stands for everywhere when it comes to esports
Not your father's injuries for esports gamers
Opinion: esports has a chance to make things right, but ignores women gamers
Who is watching, competing and building stadiums for esports?
Tags:
"Counter Strike"
,
cortisol
,
Department of Osteopathic Medicine at the New York Institute of Technology's College of Osteopathic Medicine
,
e-sports
,
esports
,
FIFA
,
German Sports University
,
Ingo Froböse
,
Joanne DiFrancesco-Donoghue
,
League of Legends
,
MLB
,
nutritionists
,
soccer
,
Victor Ocando
,
videogames