Youth
Archive
Blind high school cross-country runner finding a path to success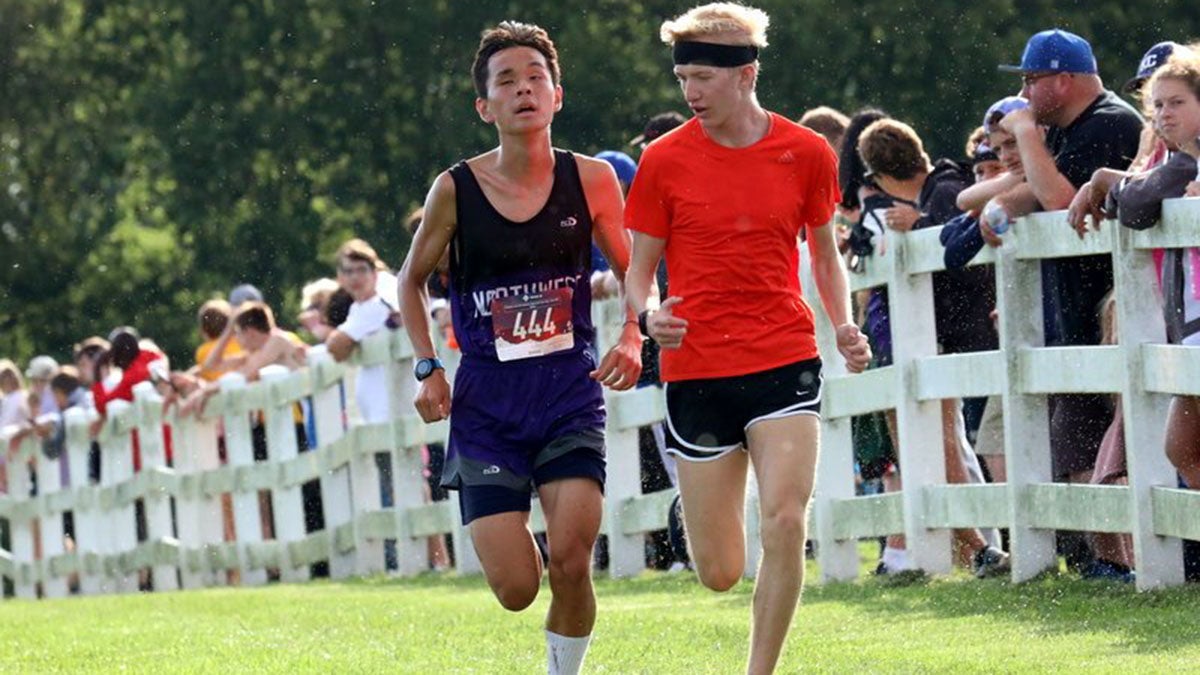 Competing on a cross-country team in high school is difficult.  Running for hours on end, completing homework and participating in activities outside of school is demanding enough for most athletes. 
For Liam Thurlby, a 17-year-old who attends Blue Valley Northwest High School in Overland Park, Kansas, there is an added degree of difficulty.
Thurlby is legally blind. 
According to the Kansas City Star, just four years ago, Thurlby was living in an orphanage in Linyi, China. Close to "aging out" for the prospect of international adoption — China does not allow children 14 and older to be adopted internationally — Thurlby faced the additional hurdle of being born with microphthalmia, a developmental disorder of the eyes. 
Miraculously, he found his way to the U.S., thanks to his best friend, Josh Clarkson. When they were both at the orphanage in China, they promised each other that they would try and remain together if adopted. 
Clarkson was adopted, and moved across the world to America. He didn't forget about the pact the two had made, though. After getting to his new home, he tried everything to try and get his best friend to the states. 
Clarkson campaigned for other families to adopt Liam. Kristin Thurlby, a family friend of the Clarkson's, told the Kansas City Star that "The more Josh described his friend, the more I began to think about him and taking that plunge. I remember saying to my husband, 'I think Josh is describing our son!' "
For the Thurlbys, adopting a child was nothing new. They had adopted a daughter, Elliese, from China 10 years earlier. However, they were on the fence about adopting another child. A decade earlier while filling out forms for Elliese's adoption, one of the questions on the forms said 'Would you accept a special needs child?' At the time, they checked 'no.' 
After talking with Elliese about the adoption, she said that they "better go fast" in order to adopt him before he aged out. "If you had told me four years ago that we would be adopting a grown kid from China who is legally blind, well, I don't know what I would have done," Kristin Thurlby said. "But I sure would not have believed it."
It took some time for Liam to get comfortable in the states. He didn't speak English, and he had to make adjustments to everyday living. Though it was a struggle at first, he adapted.
"He is fiercely independent," Kristin Thurlby said. "He is supposed to use a white cane, but he refuses to have anything to do with it. He has an incredible memory and he quickly memorizes layouts and knows where he needs to go."
He also is a good student, getting A's in all of his classes except one, English. He's at 89 percent in that class. According to Liam, the curriculum isn't as difficult for him in the states as it was in China, and that's despite having to learn English along the way. 
Hoping to get his son in shape and have him stay active, Trace Thurlby began taking Liam on runs. To nobody's surprise, Liam didn't initially enjoy running. But that wasn't an excuse to stop. His sister Carolyn convinced him to join the high school cross country team with her.
"She is a lot more dedicated than I am," Liam said. 
Dedicated is an understatement. Every morning she was waiting for him outside his door, ready for their runs. Liam fell out of shape while spending part of the summer at a camp at the Kansas State School for the Blind. When he got home, he realized that changes needed to be made, and he began doing morning runs with his sister again.
 He joined Carolyn's daily abdominals workout, too, and then began training after school with his sister and her friend Riley Beach, who won the Kansas Class 6A cross country championship as a freshman. The girls would run alongside Liam, one on each side, to guide him as he ran. 
"Liam is competitive and always wants to beat me," Carolyn said. "He can run just as fast as any sighted person. He understands there are no excuses."
Ian Frazier, the cross country coach, agreed.
"(He) is awesome. He has a huge heart and a hard-working spirit about him that is rare," Frazier said. "Liam has all the excuses to not do the work, but he refuses to use any of them."
Frazier had praise for Carolyn as well.
"His sister Carolyn, who nobody is paying attention to yet but (who) is about to have a breakout season, pushes him because she is so focused and driven," Frazier said. "Success breeds success in that family. Their family is a big part of why Liam's sight limitation is a non-issue. They are so supportive."
Frazier's passion and dedication isn't unappreciated. Kristen Thurlby said that the coach is one of the most important people in Liam and Carolyn's lives right now, adding that he is one of the most encouraging individuals she has ever met. 
Five years ago, Liam was an orphan in China with a future as clouded as his vision. Now with a loving family, a home and a passion for running, the road ahead could not be clearer.
Blake Harris a senior sports journalism student at Arizona State University
Related Article
Tags:
Blue Valley Northwest High School
,
cross country
,
developmental disorder
,
Elliese Thurlby
,
family
,
Ian Frazier
,
Josh Clarkson
,
Kansas City Star
,
Kansas Class 6A cross country championship
,
Kansas State School for the Blind
,
Kristin Thurlby
,
Liam Thurlby
,
Linyi
,
microphthalmia
,
Overland Park
,
Riley Beach
,
Running
,
Trace Thurlby