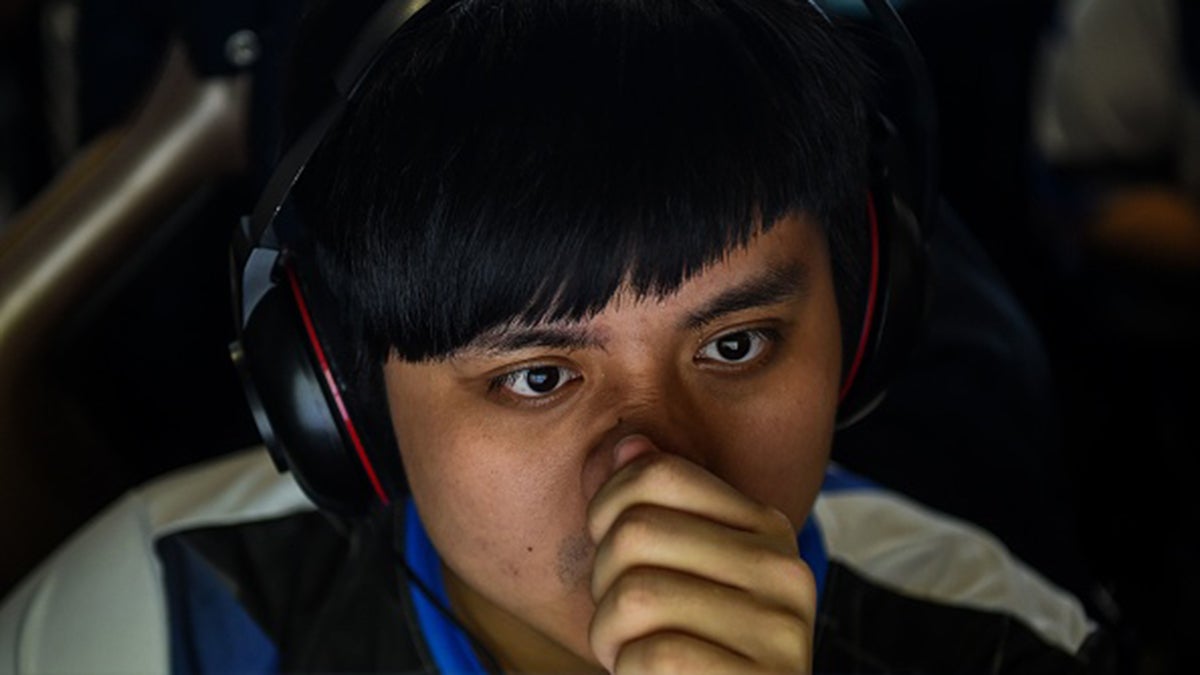 There is no question that video games are a big deal in today's society. In 2018, video games generated $138.5 billion in revenue, according to the Washington Post. That's $97 billion more than movie goers spent at the box office, and $119 billion more than the music industry raked in during the same year.

Gaming revenue is expected to reach $152.1 billion this year. But like almost anything that grows so large so fast, gaming has a dark side. Playing video games can be addicting, and governments are starting to take steps to prevent it from becoming a bigger problem.
On Nov. 5 the Chinese government announced it is imposing restrictions on gaming for minors. 
Children under the age of 18 are no longer able to play video games between the hours of 10 p.m. and 8 a.m. They also are limited to 90 minutes of video-game play per day on weekdays, and a three-hour maximum on weekends and holidays. Children under 16 cannot spend more than 200 yuan ($28.54) per month on video games, while those 16 to 18 are limited to 400 yuan ($57.08).
Tencent, a Chinese gaming company, already was monitoring and limiting play by children, cross checking their names against identification numbers and reportedly considering facial recognition software to prevent them from using fake accounts.
According to Asia Times, studies suggested that video game addiction and visual impairment in China were both big enough issues to warrant such drastic measures. China is the second-largest gaming market in the world, behind only the U.S. in revenue generated by games. The new policy will have a major social and economic impact on China.
In the U.S., a 2018 Pew Research poll found that 90% of teenagers play video games on a computer, console or smartphone. The same report found that 41% of teenaged boys and 11% of teen girls self-reported spending too much time playing video games. But so far China is the only country to impose limits.
There is a growing body of research into the health effects of excessive gaming. A study of over 3,000 adolescents in Singapore by Douglas Gentile and his colleagues found that large amounts of time spent playing video games was directly linked to attention problems similar to what is seen in children with Attention Deficit/Hyperactivity Disorder (ADHD).
"Our data suggest that the children who already are most at risk for attention problems play the most games, which becomes a vicious cycle," Gentile told Healthline Parenthood in 2018. "The game's constant flickering of light and sound effects work as "crutches for attention — they support your attention so you don't have to work hard to attend. That's very different than being in the classroom where the teacher doesn't have sound effects, lighting, special effects, music, and camera angles."
Another concern researchers have is how the hours spent by children playing video games are limiting the time they spend on other, more beneficial, endeavors. Every hour spent with a game controller in hand is taking away from physical activities, face-to-face interaction with friends and time spent studying or completing homework. A national study of over 1,490 children found that adolescent gamers spent 34% less time doing homework, and 30% less time reading than adolescent non-gamers.
Still, it is questionable whether restrictions like those imposed in China are necessary. For instance, the same survey that showed that adolescent gamers spend less time studying also found that on average, children ages 10-19 play video games for an hour on weekdays and 90 minutes on weekends. So, on average, children in the study are already within the Chinese policy's parameters. 
There is also research to support the idea that gaming can have a positive effect on health when done in moderation. A Columbia University study by Katherine Keyes and her colleagues found that students between the ages of 6 and 11 showed higher intellectual functioning and overall school competence when playing video games in healthy moderation.
"Video game playing is often a collaborative leisure time activity for school-aged children," Keyes told Columbia researchers. "These results indicate that children who frequently play video games may be socially cohesive with peers and integrated into the school community."
Tyler Henry is a senior sports journalism major at Arizona State University
Related Articles
Diversity, inclusion remain a problem in esports industry
Dominant 'League' developer moving into new gaming spaces
Disruptive behavior in gaming requires fundamental changes
NBA 2K League player ban highlights lure of gambling in esports
Esports players need to balance nutrition, exercise like all athletes
Is esports a sport? Researchers undecided
Athletes joining the ranks of esports investors
Fortnite, NBA2K and Overwatch set stage in 2019 for esports
Growth of esports offering smaller colleges chance to compete with big boys
New report shows esports audience becoming more diverse
'E' stands for everywhere when it comes to esports
Not your father's injuries for esports gamers
Opinion: esports has a chance to make things right, but ignores women gamers
Who is watching, competing and building stadiums for esports?