Youth
Health
Angel City Games Continues to Inspire During Sports Lockdown
Why this matters
While Covid-19 posed new challenges to the adaptive sport community, programs like Angel City Sports championed accessibility through a virtual community that connects youth, amateur, and elite Paralympic athletes for mentorship, support, and at-home play.
Covid-19 and the ensuing events in 2020, or lack thereof, forced people to rethink many aspects of their lives and take a personal inventory. Words like "pivot", "lockdown", and "quarantine" filled our timelines and became daily vernacular. In March 2020, I was in Halifax, Nova Scotia where I had the privilege of witnessing Canada's women's sitting volleyball national team qualify in the final spot for the Tokyo 2020 Paralympics. The physical preparation itself is a rigorous process.  The mental preparation is equally important, significant often when the match is close and the stakes are high. Imagine preparing for something over the time span of years and having it all come down to one moment in time to determine if your preparation has been successful in achieving the goal.  
And shortly after my return to the U.S., Covid-19 pushed the world to a grinding halt.  
Covid-19 posed new challenges to an adaptive sport community that was already well-versed in making adjustments, pivoting at a moment's notice, and seeking new ways to co-exist with a crowded slate of sporting events. In the U.S., as word of the pandemic spread, we huddled organizers of the annual Angel City Games in Los Angeles scheduled for June. The Angel City Games is the "premier adaptive sports festival in the Western United States, offering clinics, competitions and special events for people of all ages and skill levels who have a physical disability or mobility impairment."
Established in 2015, the Angel City Games has grown from a handful of participants to hundreds of adaptive athletes from around the world and was poised to welcome even more participants in 2020 before the pandemic was declared. Participants range in age from youth to adult, and in experience from beginners to Paralympians.  A stunning pivot early in the pandemic allowed Angel City Sports, organizers of the Games, to reach into our own community of athletes, coaches, parents, volunteers, and sponsors to create the first-ever virtual format in 2020.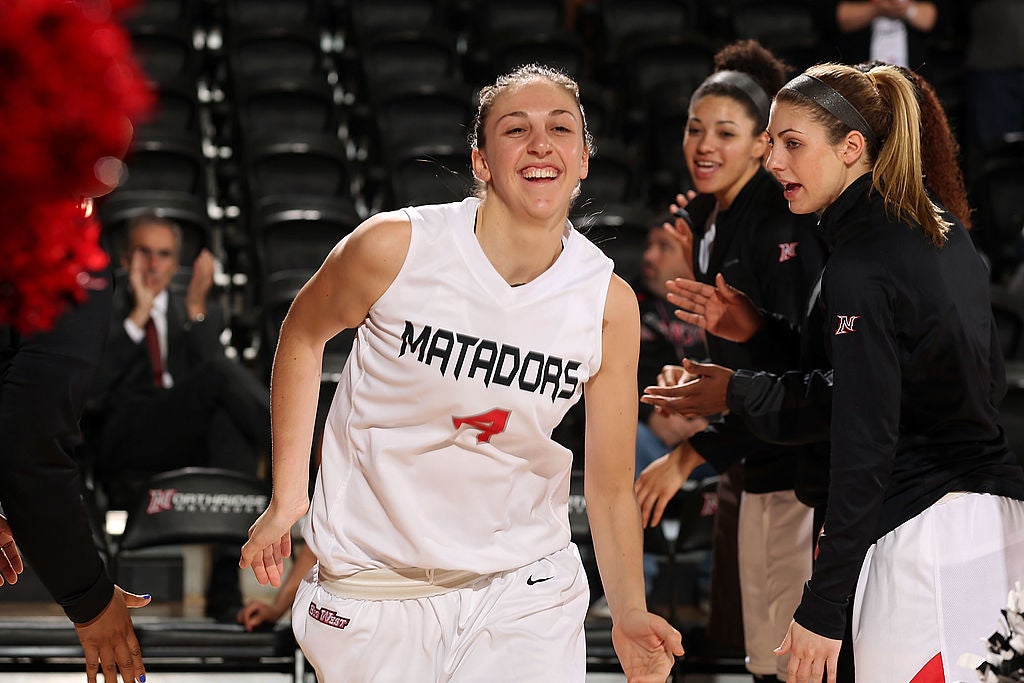 Camille Mahlknecht of Angel City Sports got to work with staff and leadership, activating the organizing committee of volunteers and coaches to recalibrate for a virtual space. They opened up the channels of communication and spread the word of the new virtual format. They reached into the adaptive sports community to check in on each other, find out what the needs were and learn how else to help ease people's stress during those early months of being locked down in a stay-at-home environment.
Were people getting the assistance they needed at home? Were they able to make it to doctor's appointments, or to training sessions? Did they need groceries? Did they have anyone to talk to during the day or night?
Perhaps the most important part of the pivot was this first step of reaching out. Finding out who needed equipment to train at home or who needed physical assistance. And who was struggling in isolation. The virtual format, while not the permanent solution to this long-range pandemic problem, did provide some highlights. It allowed people to stay connected in groups while the world was physically separated. Keeping safe-at-home was important for an already high-risk group of athletes.
The virtual format allowed for meaningful one-on-one interaction for coaches and athletes in a safe environment, and more time to explain training methods or address mental health and fitness aspects. Clinics continued throughout the year, with many Paralympians offering up their time and expertise to mentor younger athletes and beginners. Oddly, there was more time for conversations on a more personal level. People living outside California were able to participate virtually from home.  Staying connected and active helped ease the strain and shifted the norm from being "stuck at home" to being able to connect with their teammates and friends "safe-at-home" in a meaningful way.
During a sitting volleyball session, a 9-year-old participant named Cami, who lives in Indiana, found herself face-to-face with Rio Paralympics gold medalists Lora Webster, Bethany Zummo and Nicky Nieves, and Paralympian John Kremer, all from the U.S. national teams. They had an amazing dialogue, and she had time to ask questions and get some one-on-one coaching tips from each. She got to hear stories from the Paralympics, and coaches from other countries who noticed Cami's eagerness and ability even commented that "one day Cami is going to be a star." Cami is a youth ambassador for Angel City Sports and enjoys sitting volleyball, athletics, and really, all sports. She tries everything she can and is a frequent face on every Zoom session.  
Seeing Cami on Zoom was like watching a flower blossom. From day one, her enthusiasm was evident.  She quickly adapted to the skills demonstrated and excelled.  Her confidence bloomed and her interactions increased. She spoke to a virtual room of supporters in December at the online gala, sharing what it meant to her to have role models and how one day she was going to be giving the clinics as a Paralympian herself. I believe her and cannot wait until that day. Cami is a shining example of why it is so important for girls to participate in sport. Beyond the physical and mental benefits, there is the emotional benefit of finding inspiration and a place to belong. 
Participating during a period of lockdown was a great opportunity for Cami to to stay involved and have something to look forward to each week. Her father described how important this element can be for an adaptive athlete Cami's age. He emphasized that the value of this interaction increased significantly when the pandemic created a void for in-person places to play. The virtual sessions provided inspiration for Cami; that one day when she returns to live sport, she will have a new skill to share.
Angel City Sports crafted an action-based response to the pandemic by listening to its community. Checking in on everyone. Making connections to help people stay in touch in peer groups and keep the spirit of the Angel City Games alive. Providing free programming to allow the community to continue to learn and grow in their desired sport area of interest, while at the same time exposing opportunities for participation in new sports and activities. Engaging sponsors, like The Hartford, that immediately set in motion the delivery of free home fitness kits complete with exercise equipment that paralleled the online tips on how to stay healthy, keep fit, and stay connected. Through organizations like Angel City Sports and Move United, The Hartford's outreach provided hundreds of home-bound athletes with a starting point of how to stay in touch and stay healthy while also staying safe-at-home.  
Hearing from coaches, Paralympians and participants made it clear that while in-person, physical interaction is important, the mental health aspect of being able to stay connected, even in a virtual setting, was producing positive benefits. Instead of interacting with each other once a year at the Angel City Games, they could see each other weekly. The virtual Angel City Games was made free and accessible to all.  Before Covid-19, athletes & families attending the Games received financial support. Hopefully, that will continue moving forward as every effort is being made to raise funds for this tradition to continue as more sport disciplines are added to the Games, and more athletes are able to attend. The ability to afford programs in the adaptive sport community, as in any community, puts a strain on family finances. Additional grants from organizations like the Challenged Athletes Foundation (CAF) help make it possible to compete.  
Seeing athletes like Cami thrive in the midst of a pandemic honestly kept me going. Imagining someone like Cami participating in the 2028 Los Angeles Paralympics and beyond is thrilling. I met Ezra Frech, the co-founder of Angel City Sports, in 2016 when he was 10. He and his parents, Clayton and Bahar, founded Angel City Sports when seeking places for their son and other amputees and kids to play and benefit in adaptive sport. He's now 16, and training for Tokyo as one of the youngest aspiring Paralympians in para athletics. Ezra's story of overcoming many aspects of his physical disability makes you realize that disability is a poor choice of words. He has more ability to unite than anyone I know. Ezra's passion to create Angel City Sports and his family's mission to establish the Angel City Games proved its worth in 2020 with a new outlook on how virtual programming can be a welcome addition to its ever-growing list of resources and outreach methods.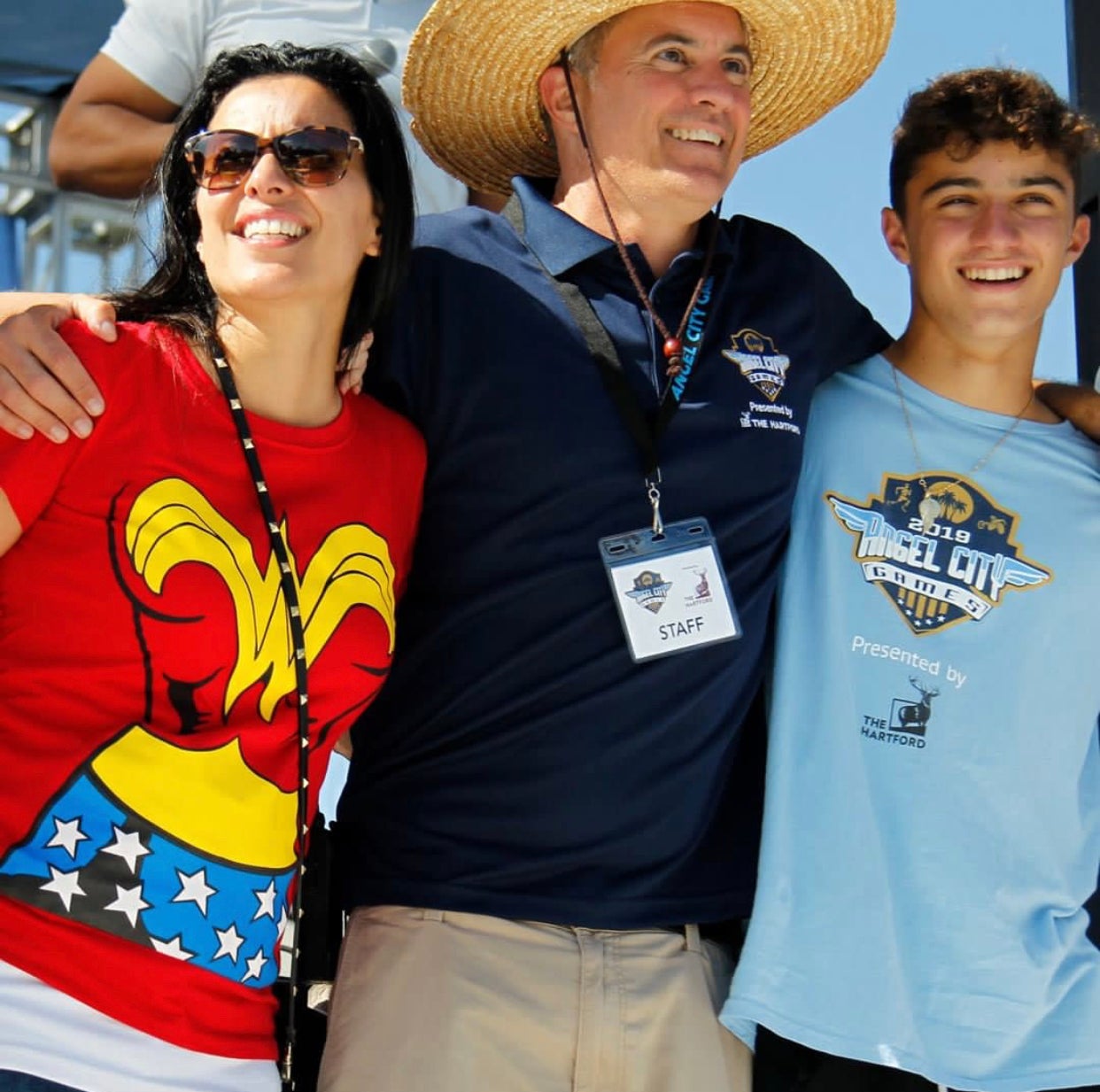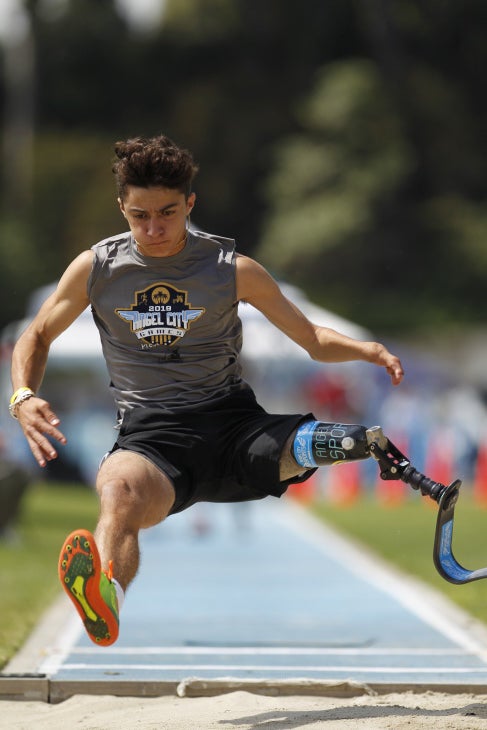 I've worked with various youth sports organizations that provide opportunities for kids to compete. There are common trends like having a safe place to play and people to play with. Benefits of participation like health and wellness, but also friendship and camaraderie. I appreciate that during an unprecedented time in our world, people like the Frechs and Angel City Sports can help others see the importance of having a place to play, people to play with, and a purpose.