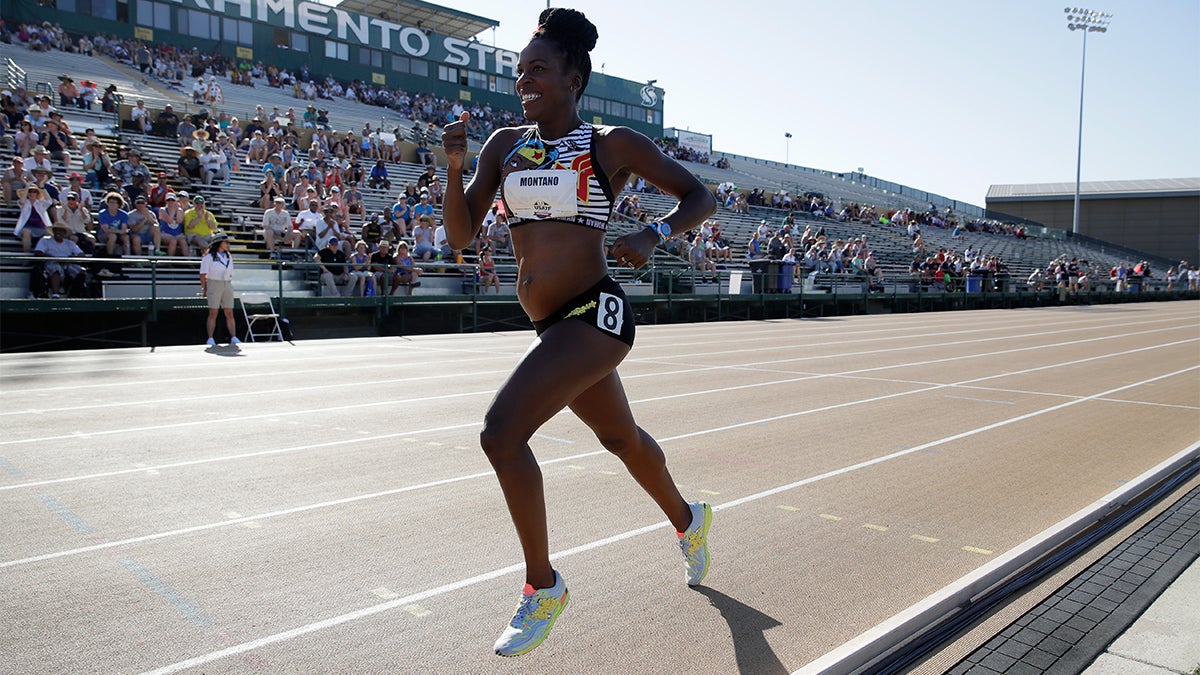 Pregnancy is a natural part of life. Yet female athletes — in particular those in individual sports like track and field — can be  penalized by their sponsors for getting pregnant.
U.S. Olympian Alysia Montaño took issue with Nike's #DreamCrazy ad campaign and, working with the New York Times, created a parody video with the #DreamMaternity hashtag. Nike's campaign was meant to be inspirational, showing girls and women competing and succeeding despite social norms that said they couldn't. Montaño and others, including Allyson Felix, called out sponsors who drop or reduce pay and benefits to female athletes when they get pregnant.
In this edition of GlobalSport Matters with Kenneth Shropshire, Dr. Victoria Jackson, a former elite professional runner who was sponsored by Nike, discusses how sponsors were forced to change their stance after Montaño's video went viral.
Editor's note: For the coming 2019-2020 academic year, the Global Sport Institute's research theme will be "Sport and the body." The Institute will conduct and fund research and host events that will explore a myriad of topics related to the body.
Related Articles
Nike told me to Dream Crazy until I wanted a baby
Opinion: Stop penalizing female athletes for getting pregnant