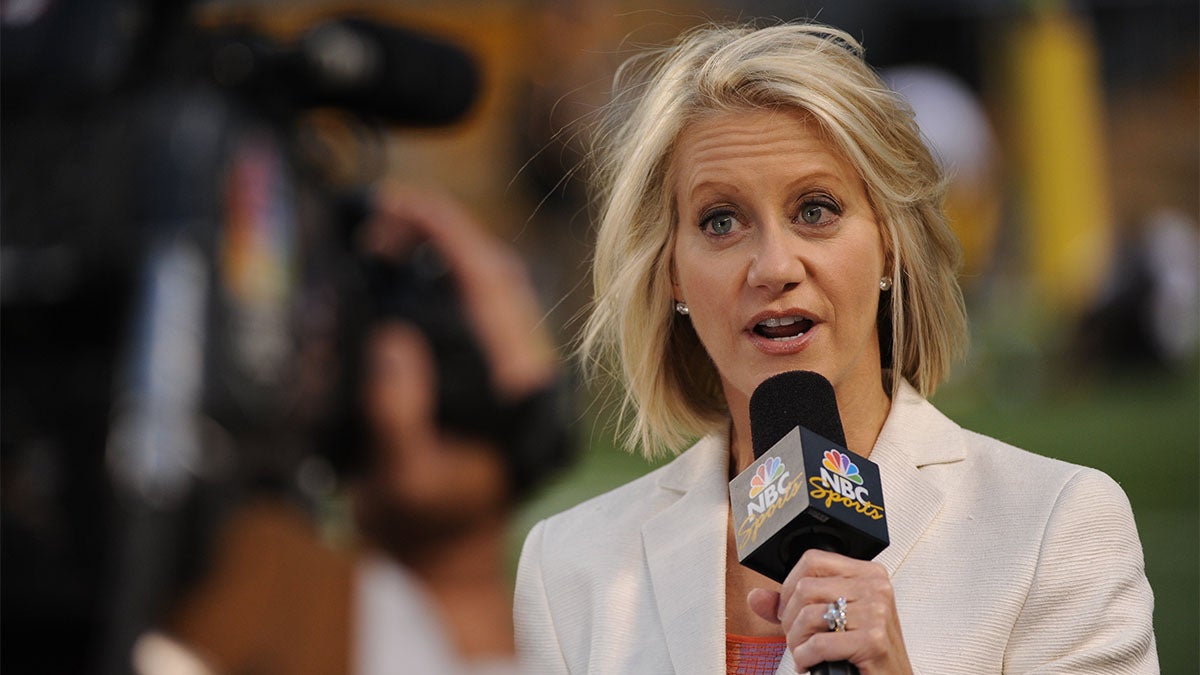 If you are a fan of the NFL and have watched or listened to a game during the past 30 years, you have seen the Emmy-Award winning work of Andrea Kremer.
Kremer was the first female correspondent at ESPN; she reported on issues ranging from the abuse of Toradol in the locker room to violence and sexual assault issues for both "Sunday NFL Countdown" and "Outside the Lines." In 2006, Kremer left ESPN to join the "NBC Sunday Night Football" crew and contribute to"Football Night in America."
While at NBC, she reported on the summer and winter Olympics for the network and was the first person to interview swimmer Michael Phelps when he became the most decorated Olympian ever. She has been a correspondent for HBO's "Real Sports with Bryant Gumbel" where she uncovered shocking sexual assault cases in Bikram Yoga.
But 2018 and 2019 have clearly been great years. In 2018, Kremer was selected the Pete Rozelle Radio-Television Award recipient and was enshrined in the Pro Football Hall of Fame, the second woman, but first working mother. In 2019, Kremer along with ESPN's Hannah Storm, became the first all-woman booth calling NFL games for Amazon Prime Video.
Kremer sat down with GlobalSport Matters' executive editor Kathy Kudravi at the annual Association for Women in Sports Media conference in Tampa, Fla., to talk about her career, covering the NFL and why it is so important for children to see their mothers working in roles they love.
Tags:
Al Michaels
,
Amazon
,
Amazon Prime Video
,
Association for Women in Sports Media
,
AWSM
,
bikram yoga
,
Bryant Gumbel
,
Cris Collinsworth
,
ESPN
,
GlobalSport Matters with Kenneth Shropshire
,
Hannah Storm
,
Lesley Visser
,
Michael Phelps
,
NBC
,
NFL
,
Olympics
,
Outside the Lines
,
podcast
,
Pro Football Hall of Fame
,
Sunday NFL Countdown
,
Sunday Night Football
,
toradol