Youth
Business
Proposed 'loot box' bill could alter esports game development
Why this matters
The proposed restrictions on micro transactions - intended to protect children online - would cut off one of the video game industry's largest revenue streams, which could put industries like esports in danger.
Proposed legislation in the U.S. Senate that would restrict certain microtransactions in video games has raised questions about the potential impact on the gaming industry. Numerous esports titles derive revenue from the purchase of digital content, such as loot boxes.
Senator Josh Hawley (R-MO) introduced the bill, which would ban the sale of loot boxes and pay-to-win microtransactions in games that children can access. Hawley stressed the importance of protecting children from exploitation in an interview with Kotaku, comparing microtransactions to a gambling addiction.
"We don't allow casinos to exploit children in this way," Hawley said. "Why should we allow the gaming industry to do so?"
Loot boxes are virtual containers that have a variety of in-game items of varying scarcity, such as cosmetic skins that change the appearance of characters. They often can be earned through traditional game play, but like pay-to-win microtransactions, players can purchase them with real currency through in-game stores.
Hawley said theses microtransactions are predatory because they develop addictive tendencies in children and encourage them to spend irresponsible amounts of money.
The bill is especially far-reaching due to its vague description of "minor-oriented games," which are defined as "an interactive digital entertainment product for which the target audience is individuals under the age of 18." In addition, the bill also covers games where the developers have "constructive knowledge that any users are under 18."
While many games have moved toward a microtransaction model, many esports titles rely on them for revenue since they often are otherwise free to play. "League of Legends," for example, brought in $964 million in the first nine months of 2014, according to SuperData Research. More recently, Activision Blizzard reported more than half of its $7.16 billion revenue from the 2018 fiscal year came from microtransactions, according to TechSpot.
Ryan Fairchild, an attorney who specializes in esports at the North Carolina law firm Brooks, Pierce, McLendon, Humphrey & Leonard said it's impossible to predict the bill's impact without first knowing other information. The final language is key, but Fairchild said it's also important to see whether any lawsuits arise.
"Once we start having some cases where you start seeing, one, is somebody going to sue?" Fairchild said. "And if you get past that and somebody actually does sue, are we going to get to a judicial opinion? That then informs how we're supposed to act."
Video game companies could come forward, according to Fairchild, and ask a judge for a ruling or guidelines before a lawsuit comes up. The industry also could use organizations such as the Entertainment Software Association to lobby against the bill before it's passed into law.
In Fairchild's opinion, the best response would be for the video game industry to self-regulate. He pointed to organizations such as the Motion Picture Association of America and the Comics Code Authority as examples of other industries self-regulating.
"That is something the video game industry could do right now," Fairchild said. "If they could get together and say no, no, no, we're going to self regulate, here are the steps we're taking, this is why you don't need this legislation."
If the legislation does pass and companies are forced to change their sales tactics, Fairchild said a number of potential outcomes exist. The most simple is companies could change their selling practices by packaging the content of loot boxes in predetermined sets instead of randomized ones.
Companies with esports titles could also derive new revenue streams from the competitions themselves. Fairchild said he thinks the points raised by Hawley are problems companies haven't tried enough to address, but stressed that companies need to ensure the downward flow of revenue to teams, which can struggle financially.
"Teams struggle a lot to capture revenue right now," Fairchild said. "There are very few teams that are profitable, and that's largely because there's only so much they can do to capture revenue when the publisher controls all of the IP."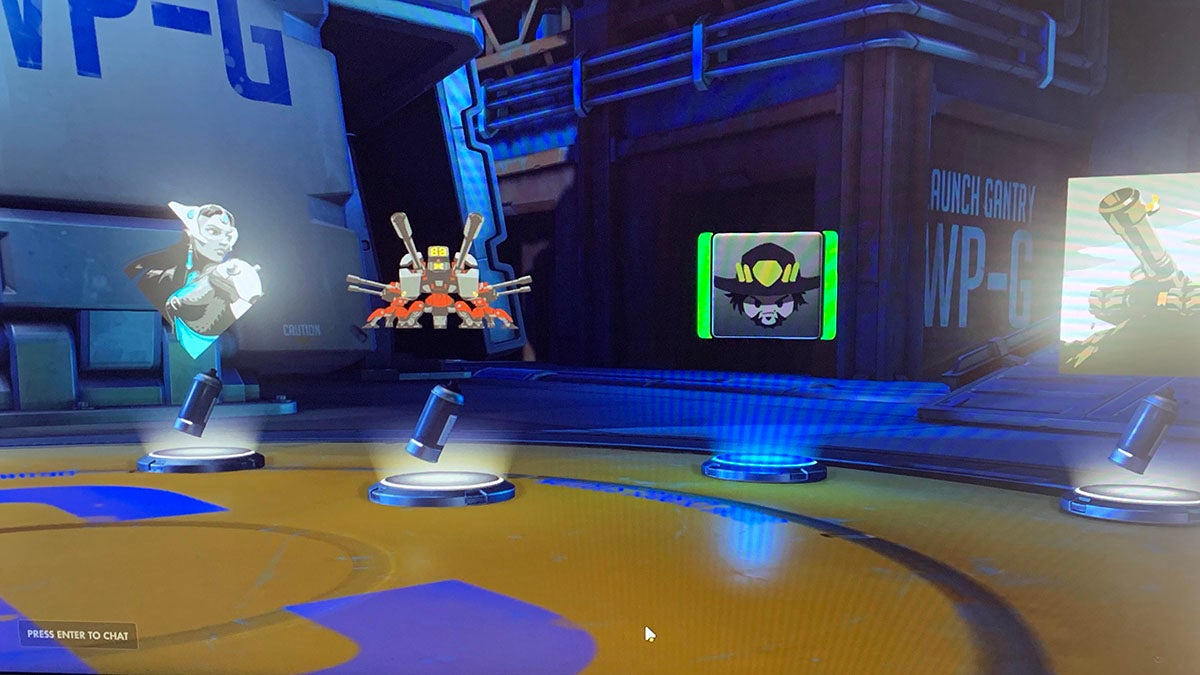 When Hawley announced his intention to submit the bill at the beginning of May, he immediately raised questions about how video game companies could be affected and whether other members of congress would feel similarly.
Senators Ed Markey (D-MA) and Richard Blumenthal (D-CT) are cosponsoring the bill, giving it bipartisan support. While it's still too early to tell whether the bill could survive the legislative process, Hawley said it has caught the video game industry's attention.
"The reaction of the corporate lobbyists… sort of strongly suggests that they're very worried about this," Hawley told Kotaku. "It probably also suggests they know this practice is not going to stand up to public scrutiny."
The Entertainment Software Association issued a statement to USGamer on May 29 criticizing the bill, claiming it is "flawed and riddled with inaccuracies," and asking the co-sponsors to work with them to inform parents instead of further empowering the government.
"The impact of this bill would be far-reaching and ultimately prove harmful to the player experience, not to mention the more than 220,000 Americans employed by the video game industry," ESA CEO Stanley Pierre-Louis said. "It does not reflect how video games work nor how our industry strives to deliver innovative and compelling entertainment experiences to our audiences."
More restrictive laws have been passed in Netherlands and Belgium. Their scope isn't limited to children; the laws ban loot boxes containing items that have created a secondary market.
The differentiator is the ability to sell items, sometimes for thousands of dollars. Organizations such as the Dutch Games of Chance Authority have deemed loot boxes gambling, as a result of these secondary markets.
While Hawley's bill gives the U.S. government less regulatory power than similar laws abroad, it could still contribute to the shifting landscape of the video game industry, including esports. The bill will be debated in committee before potentially moving on to the rest of the senate.
Jason Krell is a masters of sports journalism student at Arizona State University